Our 4th day on America's Great Loop took us up Jekyll Island through St. Simons Sound on our toughest cruise yet. It wasn't tough because of weather, or unexpected events, rather this part of the Great Loop took us through some of the shallowest and narrowest portions of the Great Loop.
We chose to leave right after dawn when the we had a mid-rising tide. This gave us an extra 6 feet, you heard that right, 6 feet of water for leeway outside the channel. This is perfect for Pivot as we draw 3.5 feet, so we had a very nice cushion.
We definitely needed this as a few sections our depth was around ~4 feet at high tide, meaning Pivot would have been aground.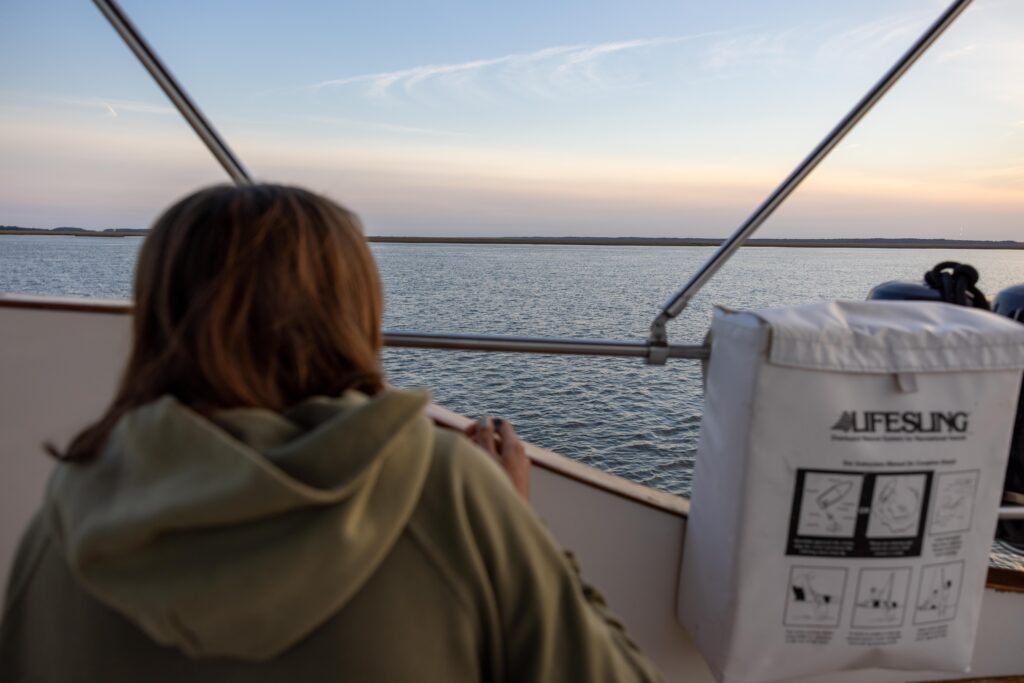 We decided to anchor again and today it was in South Newport River. This was an absolutely fantastic anchorage, definitely our favorite yet. We had dolphins, no neighbors, and perfect weather – it had it all.