Beaufort, South Carolina is known for its historical background in the Civil War, its southern architecture, and great food! Some of the best restaurants on the Great Loop are found in Beaufort, however, they're usually booked months in advance. We decided to go on a Beaufort Food Tour to eat our way through the city.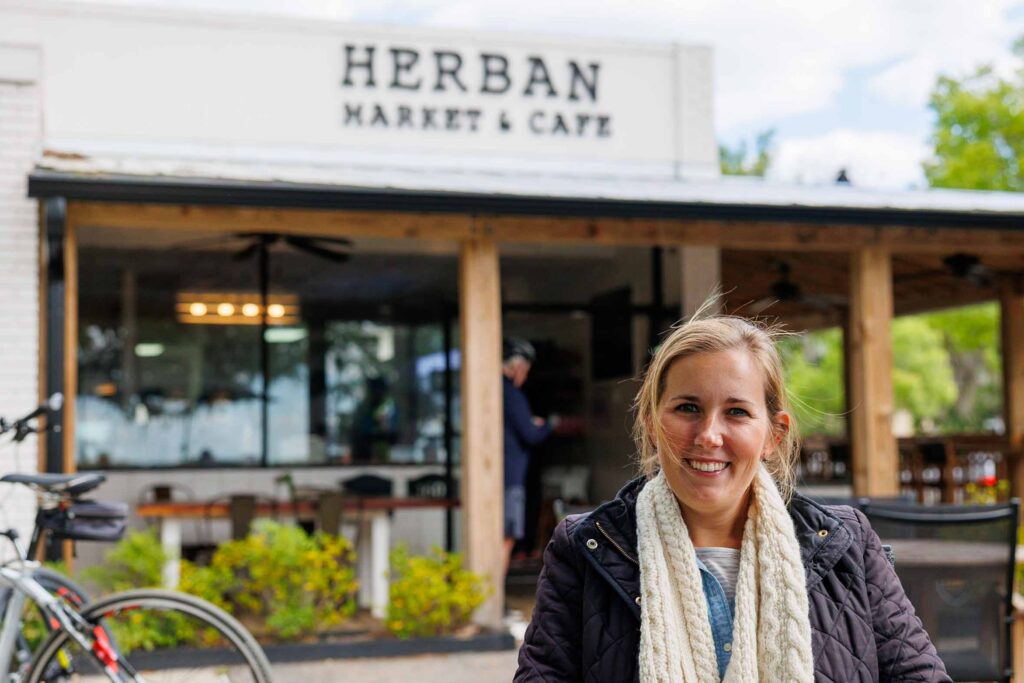 We began our day at Herban Market & Cafe which is known for its bakery goods, healthier menu choices, and vegetarian options. We hoped to get their Vegetarian Biscuit and Gravy, but once we arrived there we realized that particular item is one of their most popular and it sells out. So if you're interested in getting their biscuit and gravy, make sure to get there early!
We walked around the beautiful downtown Beaufort as we continued our food tour. Beaufort is filled with gorgeous Oak Trees with Spanish Moss. As we walked back toward the Downtown corridor, we took in the incredible views along the waterway with salt marshes.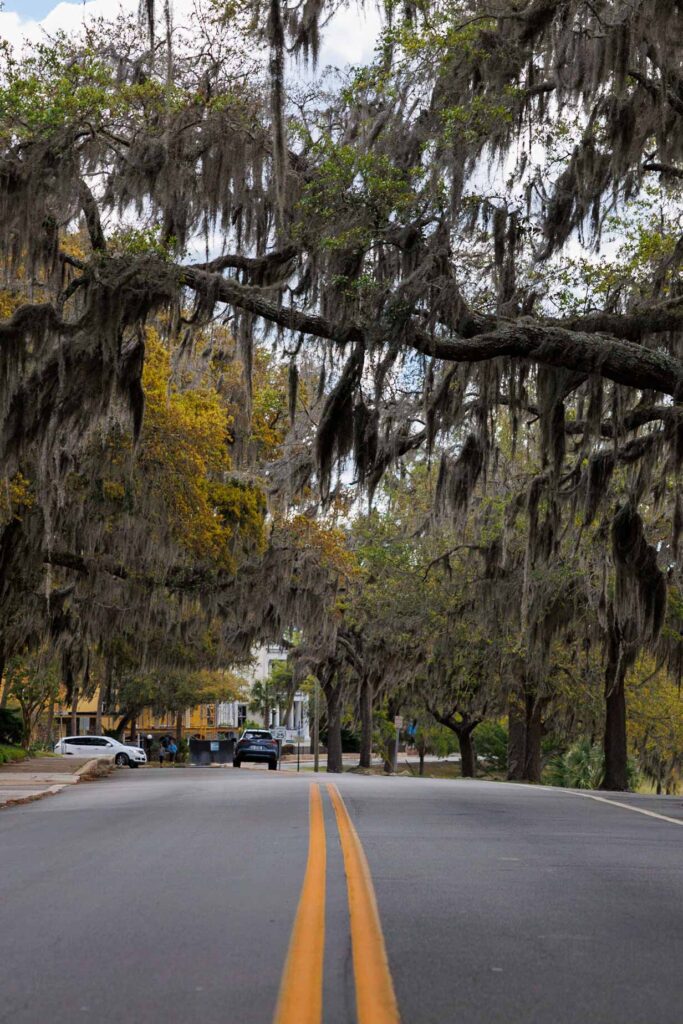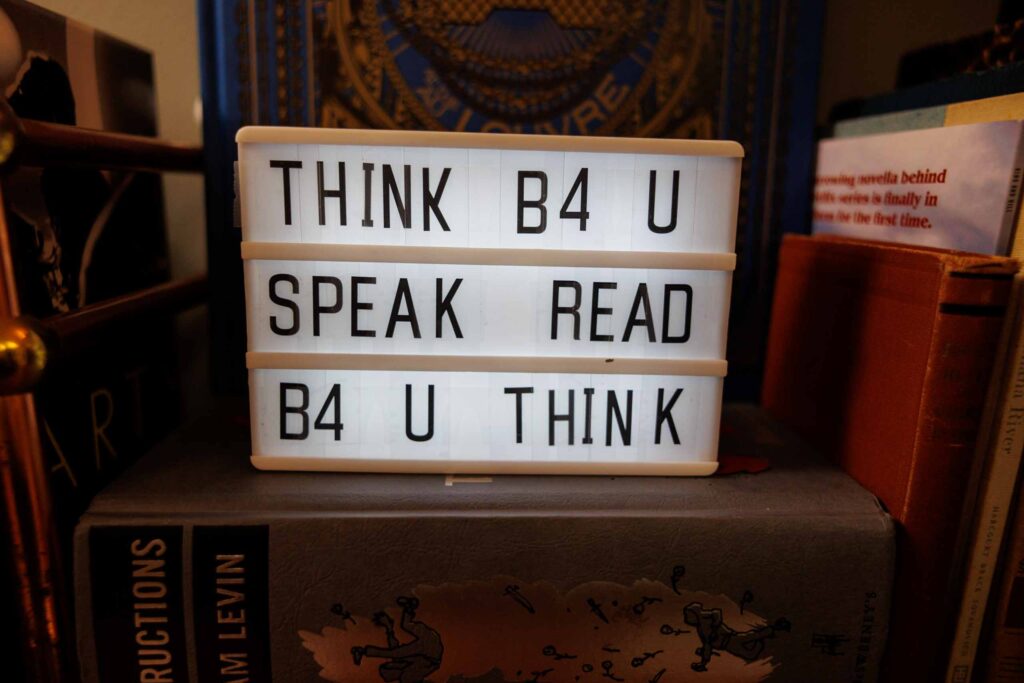 Our next stop was lunch at Low Country Produce and Market, one of our favorites in Beaufort! We've eaten at this restaurant three times and know that it can get busy, especially on the weekends, so make sure to get here early.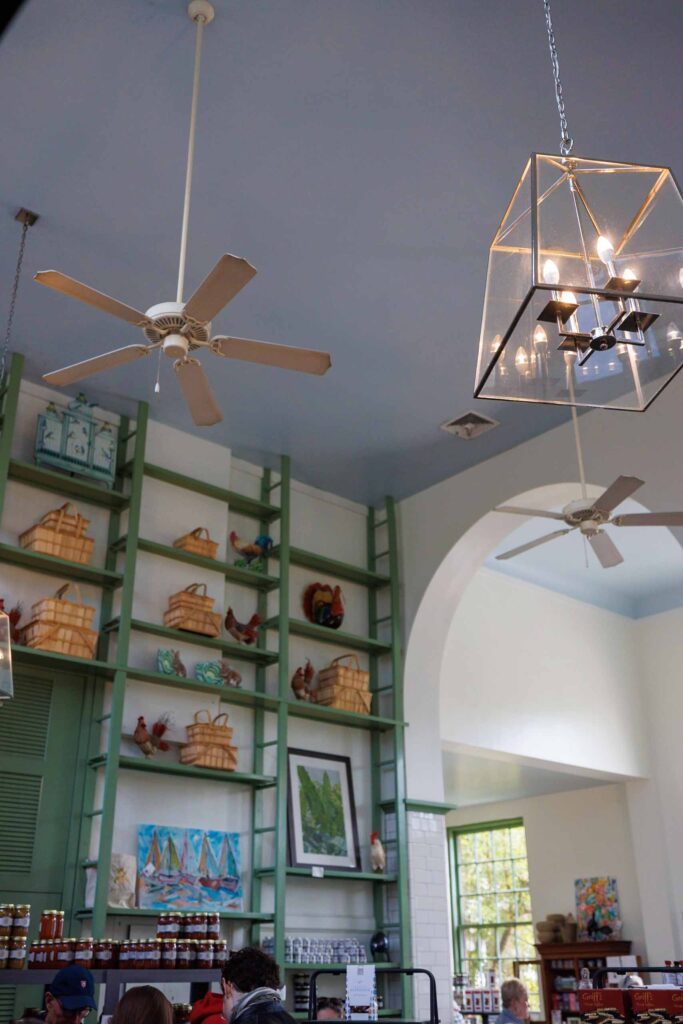 To start, we got the Fried Green Tomatoes with Pimento Cheese and Red Pepper Jelly – probably our favorite item on the menu! Elliot ordered the Ooey Gooey sandwich with fries and Jen ordered the Market Salad with a side of Tomato Pie. Both were delicious!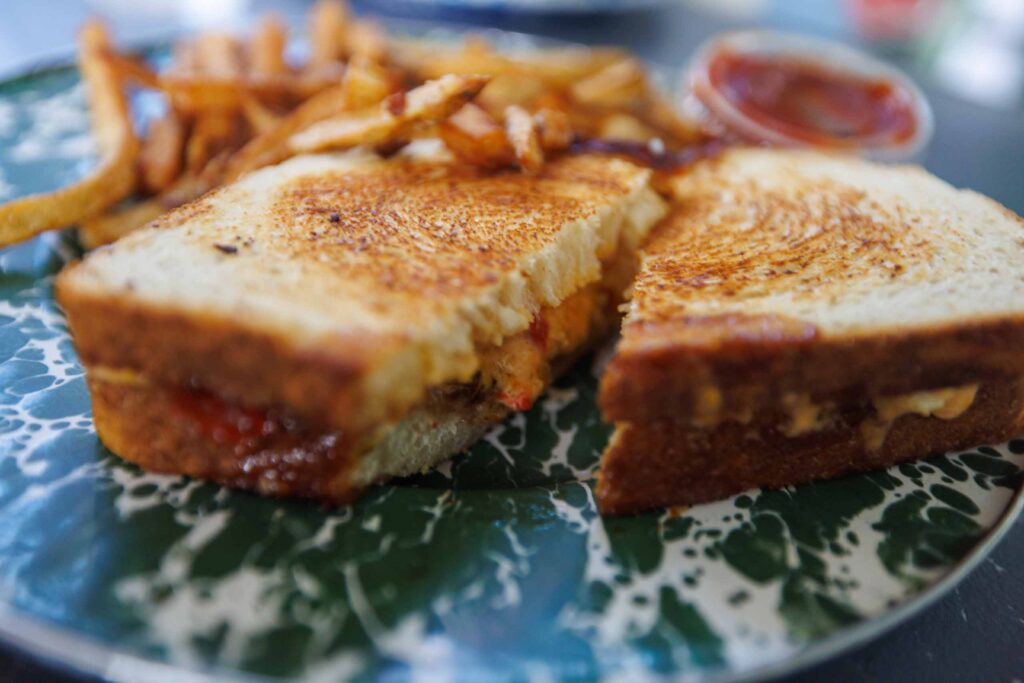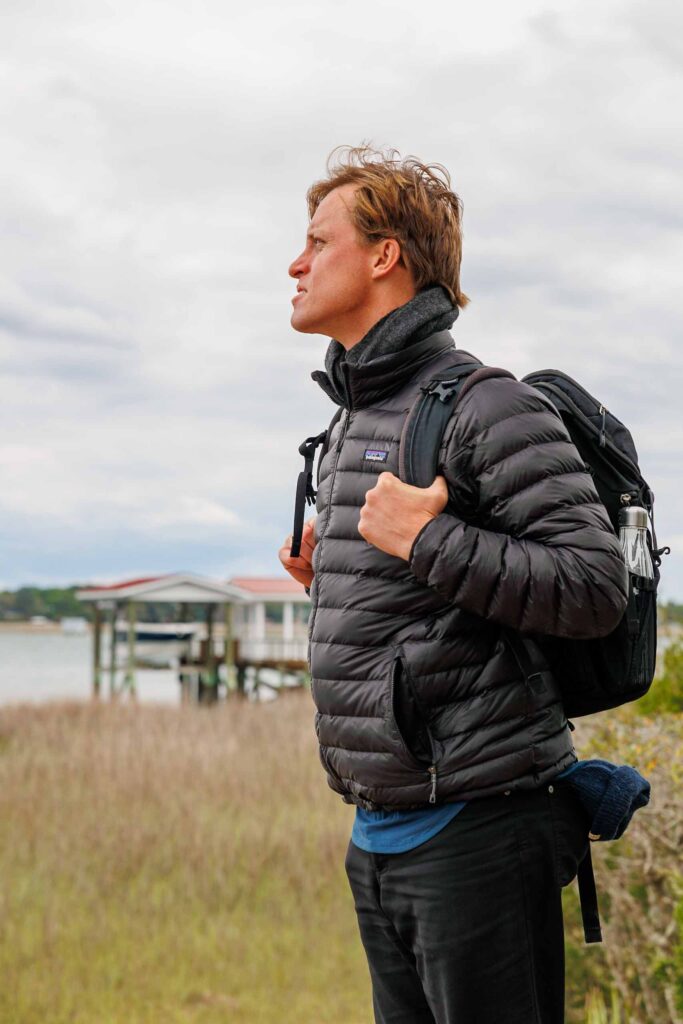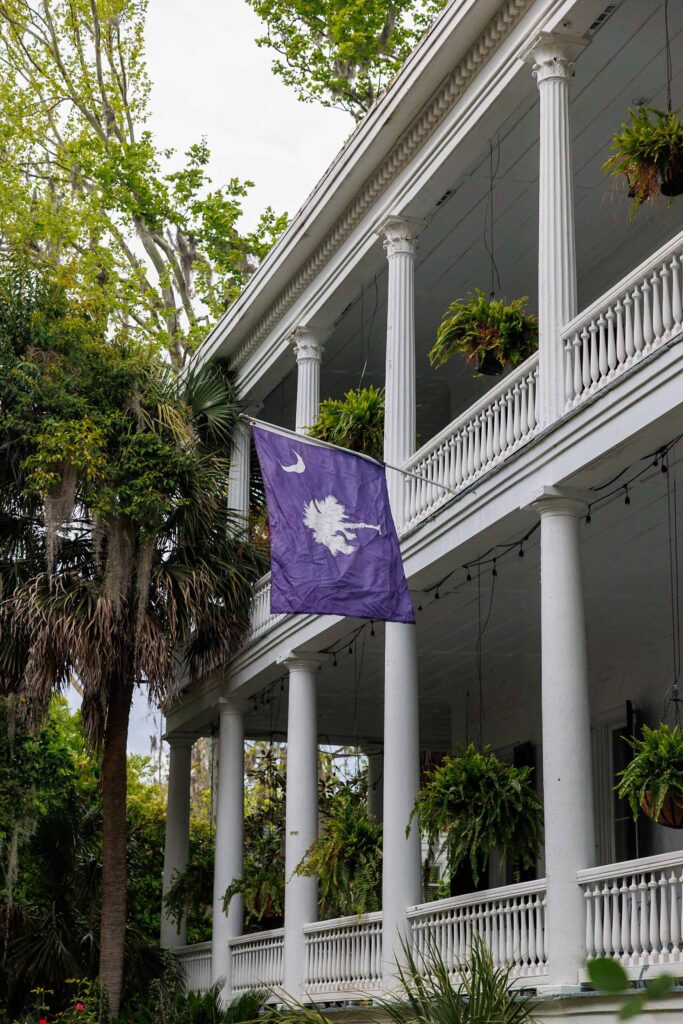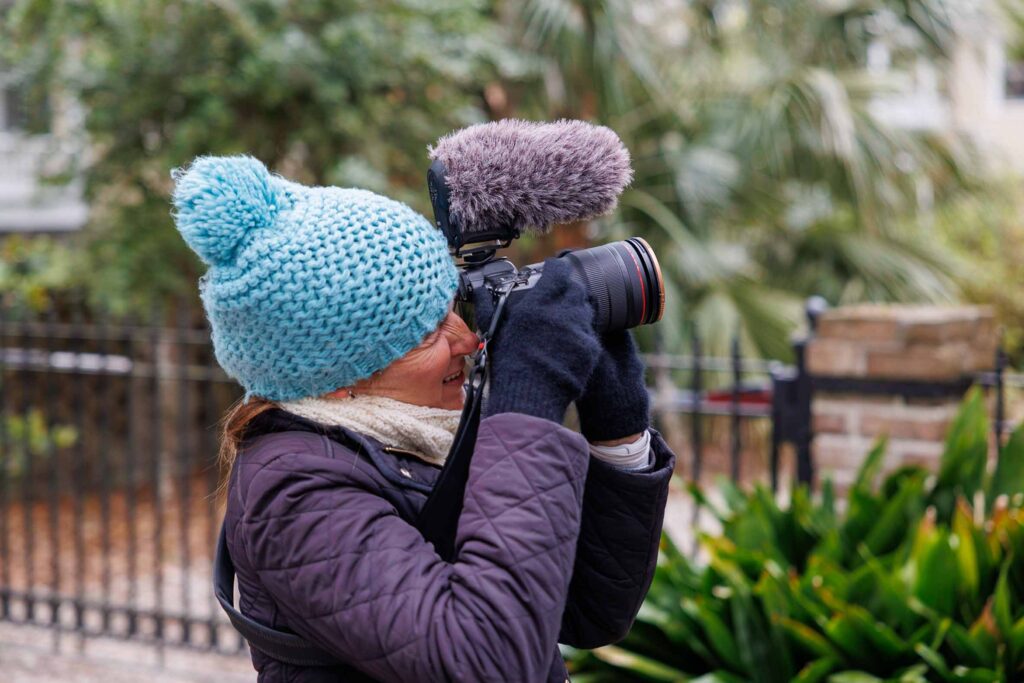 For dinner, we invited the other loopers in the area out to dinner at Harth Wood Fired Pizza. The pizza wasn't anything extraordinary, but they were able to accommodate our group of 12 so we could share our boating stories around the loop.