PIVOT was docked at Somers Cove Marina in Crisfield, Maryland for 5.5 months. Leaving Crisfield, Maryland after spending 2.5 months there working on our boat was a bit bitter sweet. On one had we were deeply craving travel and the sense of newness that comes with being in a place for the very first time. But there was also a part of us that has seen a lot of things going on in this town over the months we were there which made the connection greater than just a tourist, but not quite a resident. Being in that middle space between resident and tourist is really interesting! We've only experienced that middle space a few times during our travels (Melbourne, Australia, Goa, India, and Jodhpur, India). It's when you get to know a place that you become familiar with how it works, what the people are like, and you know some of the local spots but there's still more to learn. The extended time in a place makes you appreciate it's quirks and the goodbye has a deeper meaning because of the experiences you had there. That's what Crisfield was to us.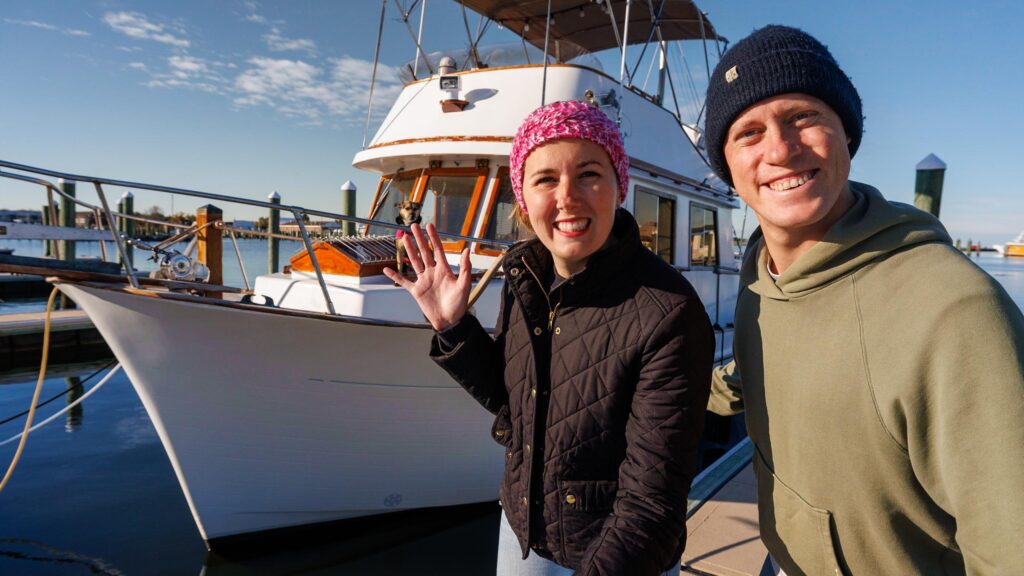 We made a friend with a local, Bill and his wife __ while we were in Crisfield. Jenn worked in the Crisfield Public Library for so long that the library staff knew her. We had so many packages shipped to the marina that the marina staff knew us on a first name basis. But it was time to go! The marina was closing up for the season and the last day for live aboards had come. It was time to head south for the winter.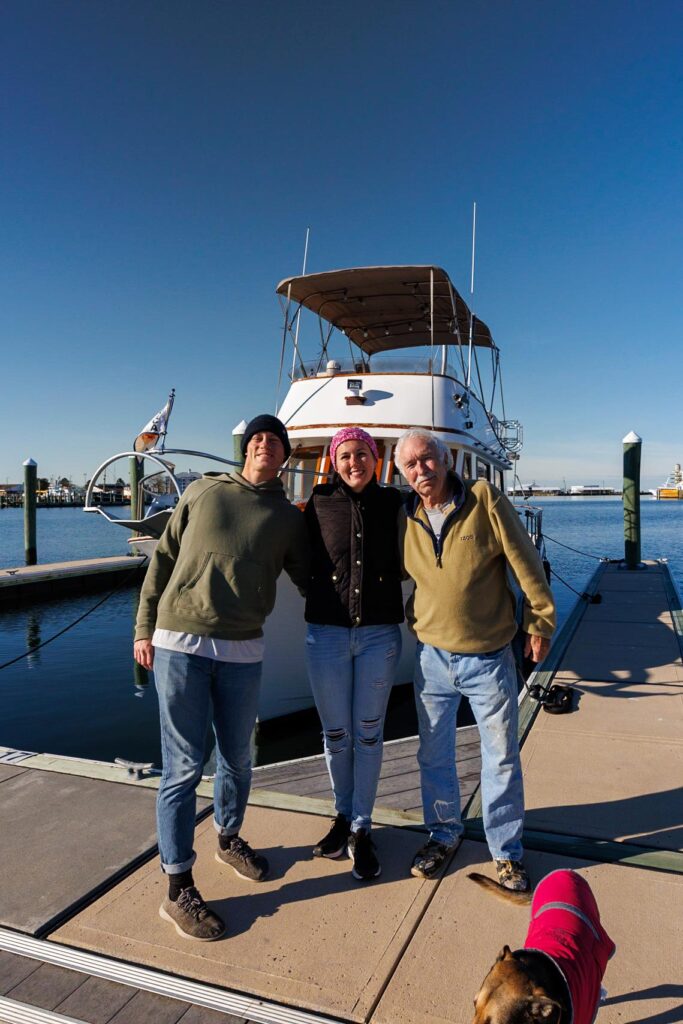 There was a little bit of anxiety and worry about this first cruise. We hadn't been cruising in 5.5 months and just as we were entering into the Chesapeake Bay we were feeling like we were finally "getting" this whole boating thing. We were in a groove and we were working together like a well oiled machine. Things were good, but life throws you curve balls and our curve ball was a broken wrist and postponing our Great Loop. Now were were rusty! We took PIVOT to the fuel dock for pump outs and did a short cruise with our friends Adam and Kathryn, but that's it! 
We started the engine, did our captain and first mate check lists, and threw off the dock lines. We cruised out of the safe harbor and entered into the Chesapeake Bay. It was a gorgeous sunny, a little chilly, day on the water – a great first day to be back cruising and traveling. We felt alive.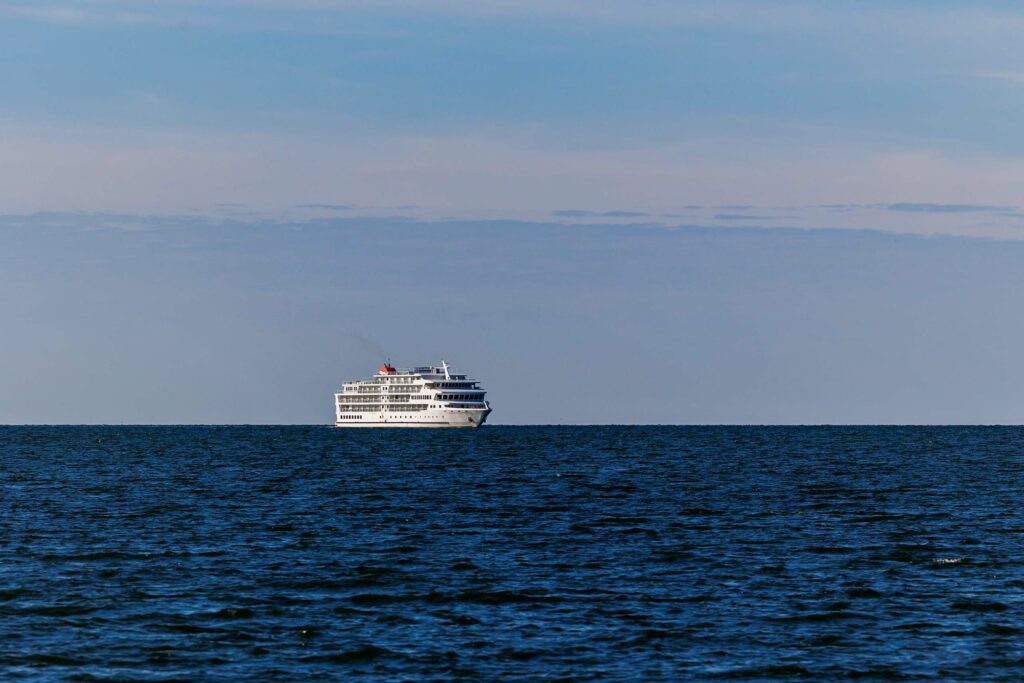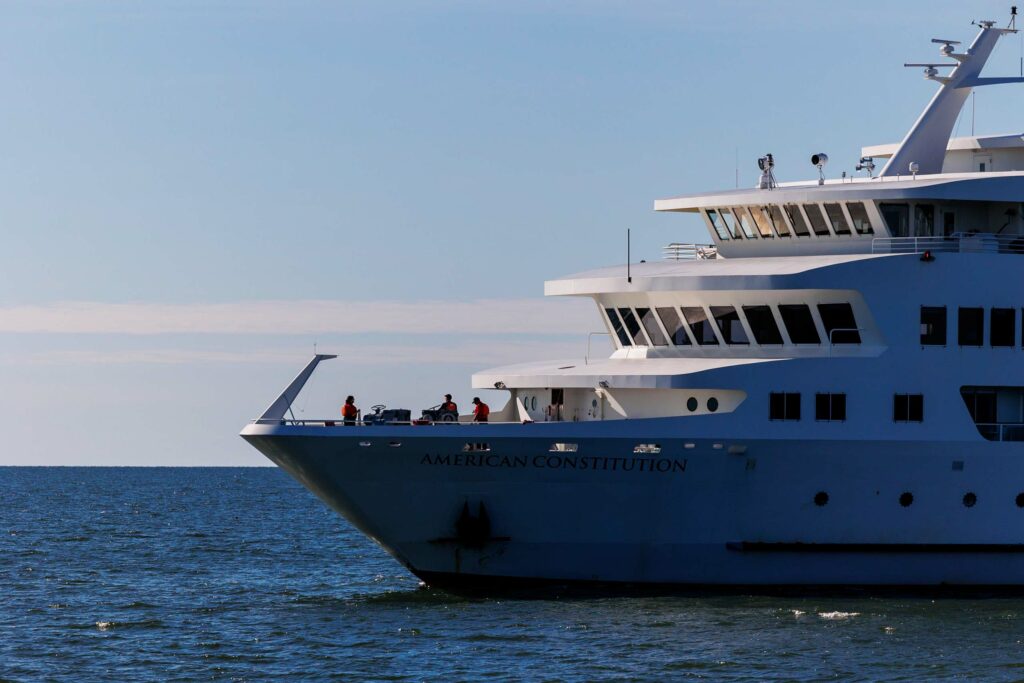 Our first stop on our trip southbound was Onancock, Virginia. We wanted to explore the eastern shore of Maryland a bit more and had received a recommendation from one of our viewers to stop at Onancock. It was the perfect first stop on our trip south.
We entered the windy channel leading into Onancock and began to get a feel for this small town on the eastern shore of Maryland. We passed by many modest houses along the water that had docks extending out into the channel with boats on the end. Clearly this was a community with ties to the water around them and used the resource to their benefit and enjoyment. When we first decided to do the Great Loop and did an overview of the waterways we'd experience with a trip like this, the Chesapeake Bay was high on our list because of the quintessential towns along the water. This was one of those quintessential towns that I had imagined.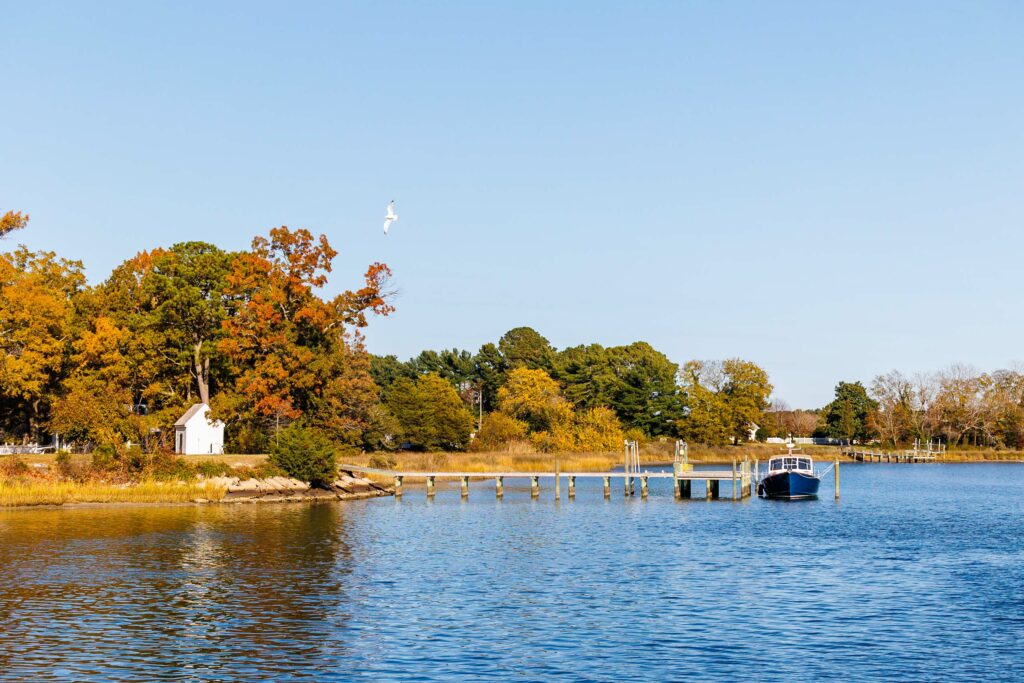 We dropped the anchor near town and were the only boat in the anchorage – not surprisingly given the low temperatures. The water was like glass and it was becoming golden hour, giving us perfect light for photos and videos. Maybe since we're behind a camera so often, that when our camera can capture a place with such stunning colors that it makes us fall in love with it just a little bit more.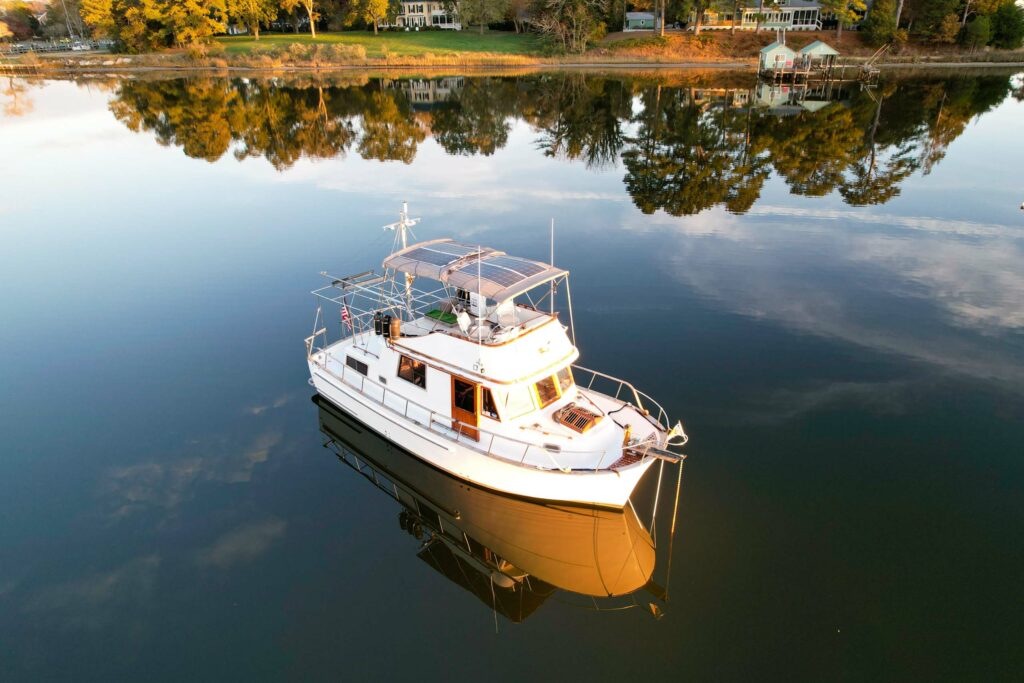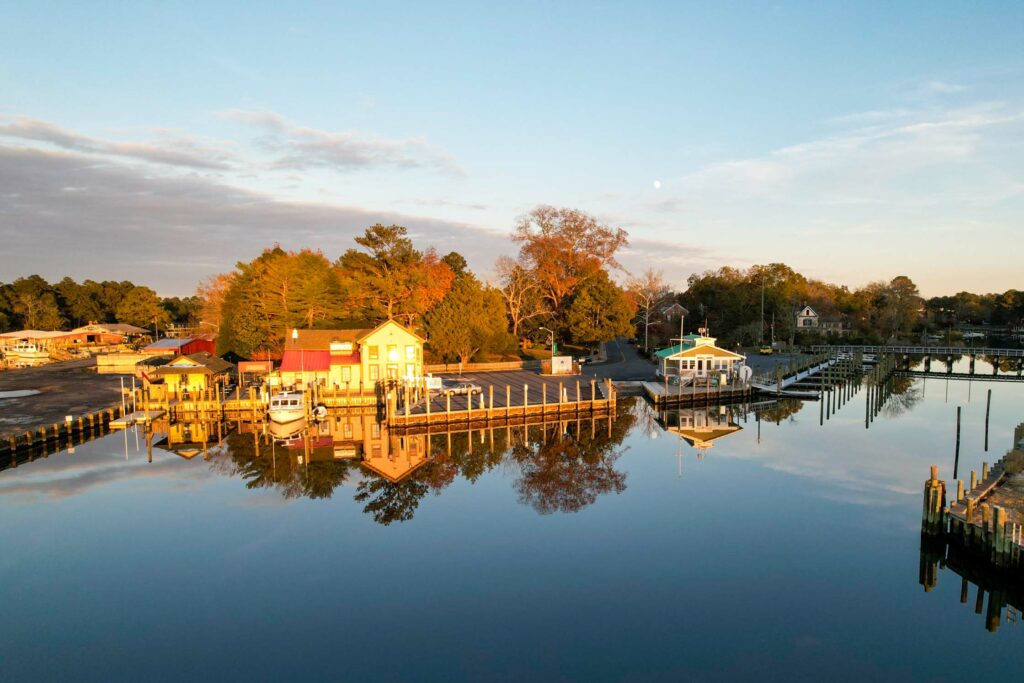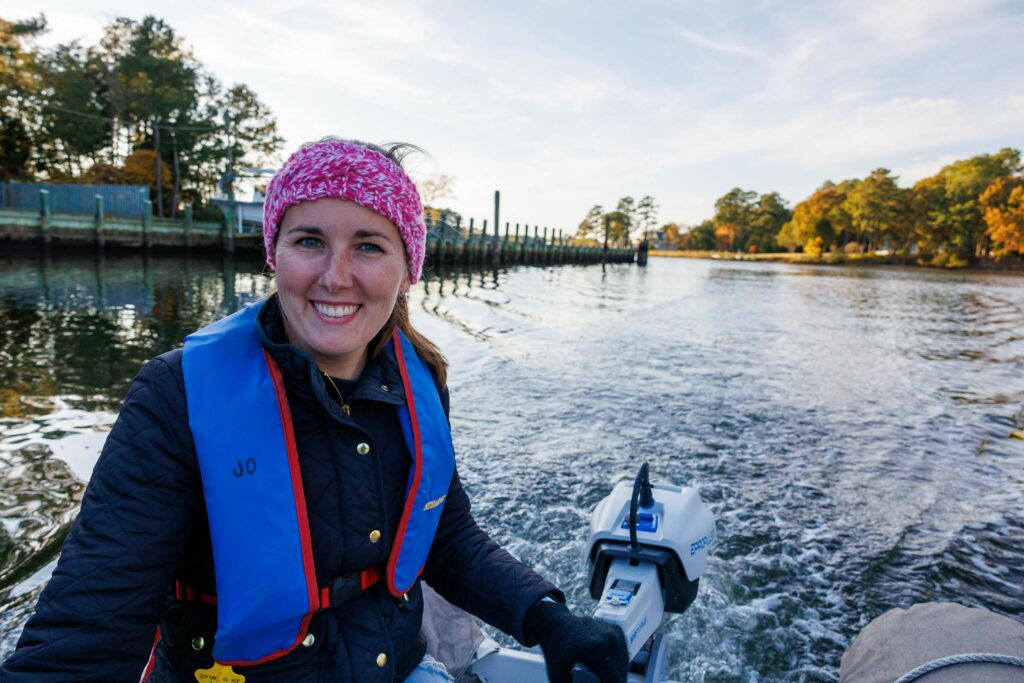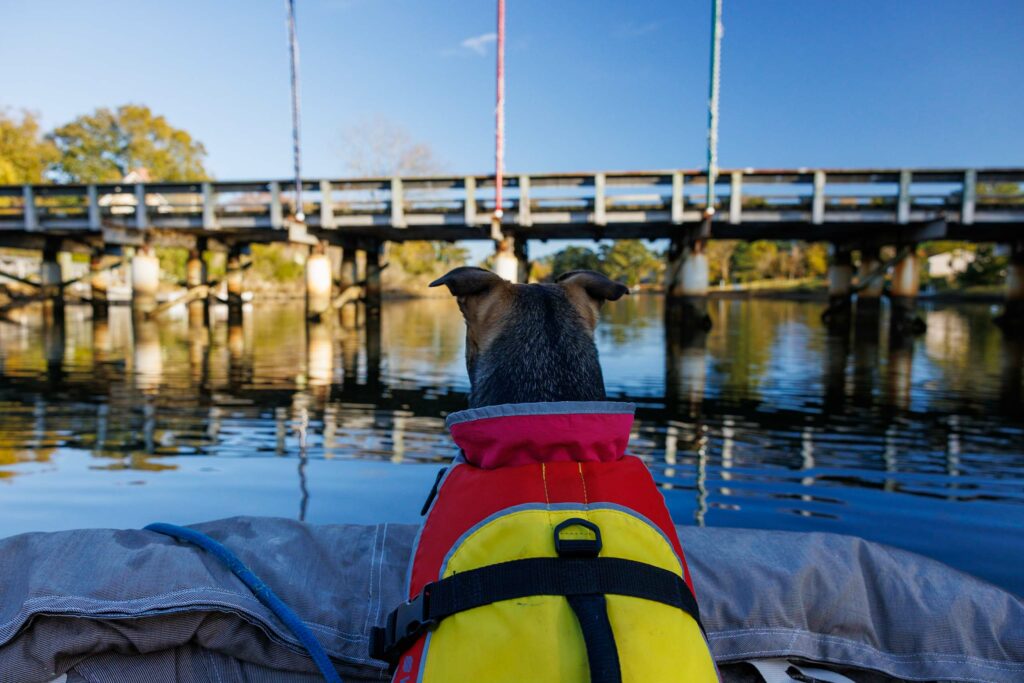 Our first stop in Onancock was the Bakery. We heard great things about the bakery and wanted to try it out for ourselves. Their shop was decorated from floor to ceiling for Christmas. We bought some chocolate creams, a glazed donut and a cinnamon roll. We continued to explore the town by walking around their public parks, looking at their various shops and restaurants, and into some of the adjacent neighborhoods.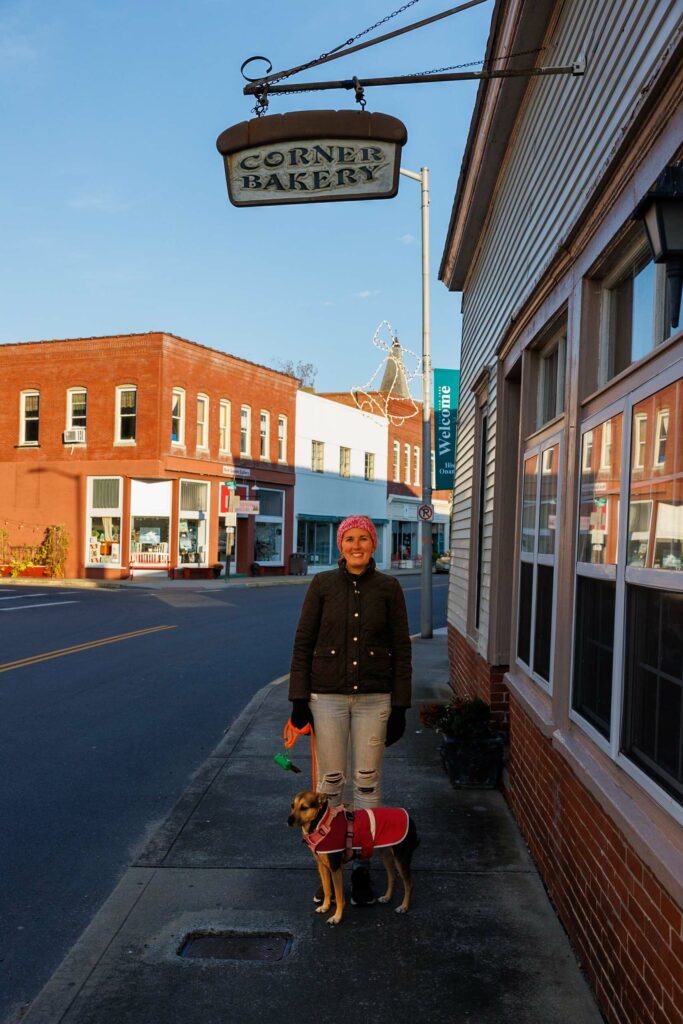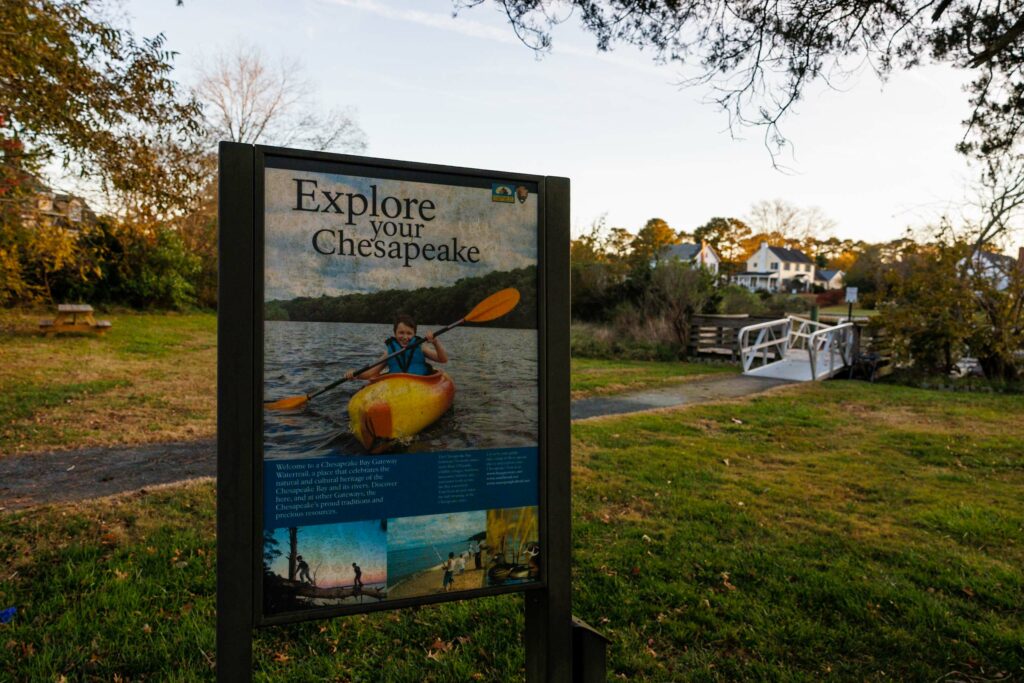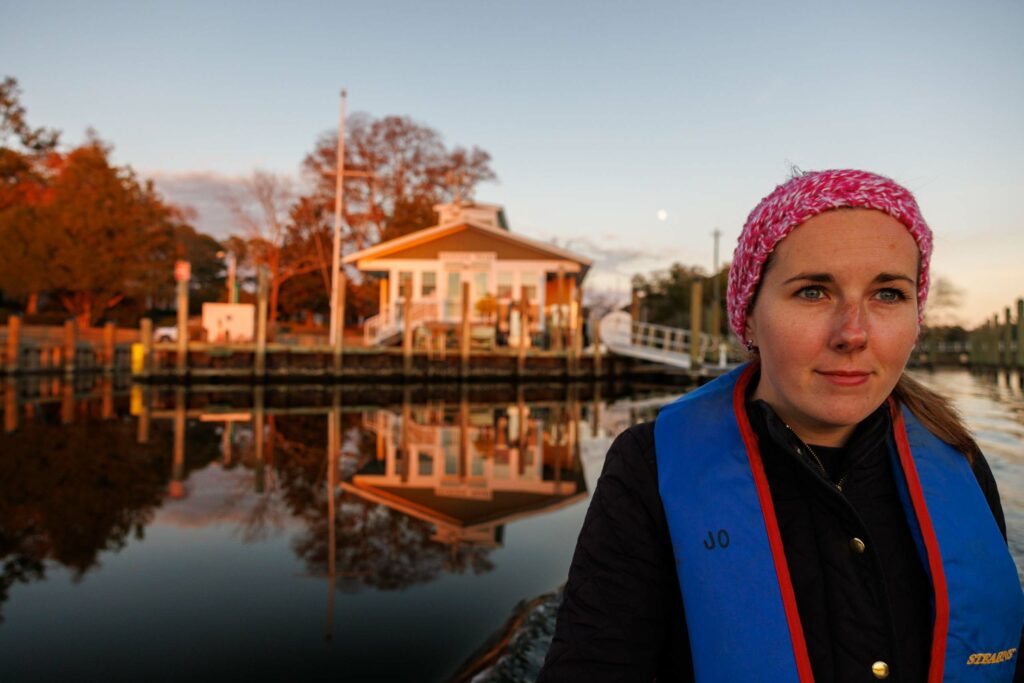 We arrived back to the boat just as the sun went down. Our first night back on PIVOT full time cruising was just as we had hoped it would be: spectacular. We couldn't have asked for a better first day back.