Traveling through Hell Gate to Savannah required planning. Hell Gate is a portion of the Intra-Coastal Waterway in Georgia near mile marker 601. It is not long but it sure is narrow.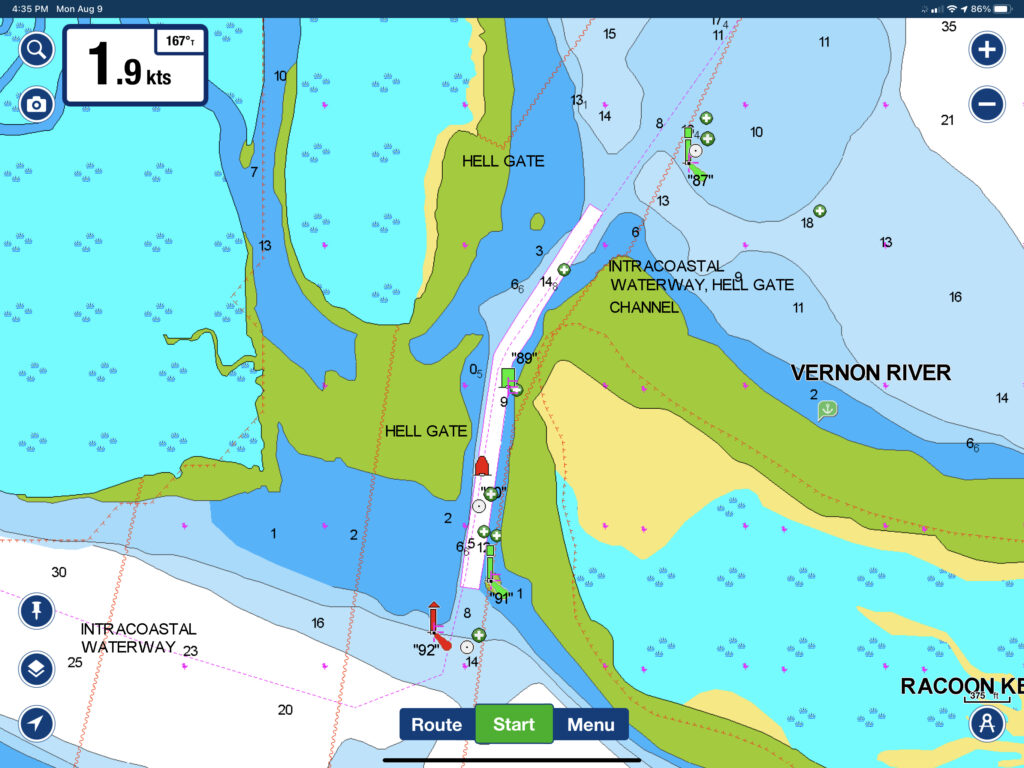 As you can see above, there is 0 margin for error. A little off of the channel and you will be aground. For the Pivot crew, we need margin for error and as such planned our departure from our anchorage in South Newport River such that we would arrive at Hell Gate at high tide.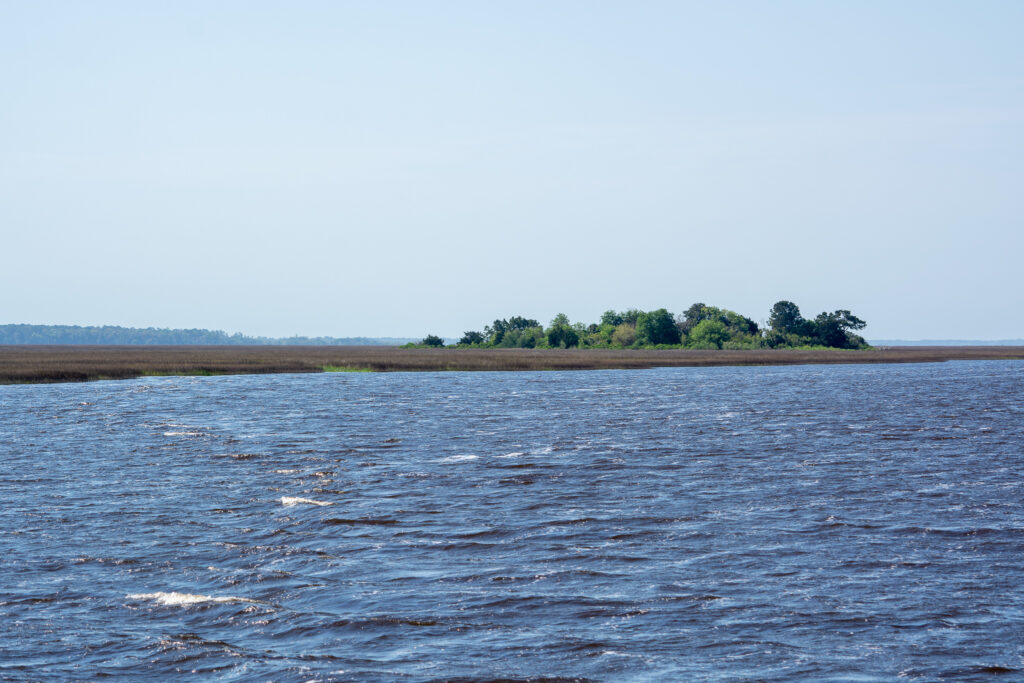 The tide differential in this region of the US is some of the largest in the entire east coast, today it was about 7 feet. Reaching Hell Gate at high tide gave us the room we needed to clear with room to spare. Our other decision which helped our peace of mind was slowing down and allowing the boat behind us to pass before we entered Hell Gate. It definitely isn't wide enough for two vessels and this gave us the ability to slow down and take our time!
Our biggest piece of advice is just planning the tides! If you are on a lowering tide, we'd suggest waiting for the next window.