We began our loop experience with the attitude that this was going to be a learning experience for the both of us. With very little prior boating knowledge and experience, we're both learning at every turn, dock, anchorage, and everything in between.
With safety as our upmost priority, we approached this boat learning experience as slow and steady wins the race. As we mentioned in one of our previous video bloopers, "we're not in any rush. We're just slow."
Our approach to learning the variety of tasks aboard our boat has been Elliot is the captain and will navigate the boat while Jenn is the Admiral and will be in charge of the lines. As we each "master" (use that term lightly as we're both newbies) our tasks before we teach and guide the other how to do our designated tasks. We know that we eventually need to learn each others tasks because in case of emergency, we need to be able to perform all of the boat tasks on our own. It's about a month into our boating adventure and we decide it's time to switch roles. Conditions were great and Jenn attempts to get us off the dock. It doesn't go well as Elliot forgets to tell her one critical step: go in and out of the throttle. Jenn gets to learn this the hard way as we are pointed straight for a pontoon boat. Elliot jumps in and saves our "stern."
Once we moved past this "learning experience" we crossed under the Elizabeth City Bridge and proceeded up the gorgeous Pasquotank River.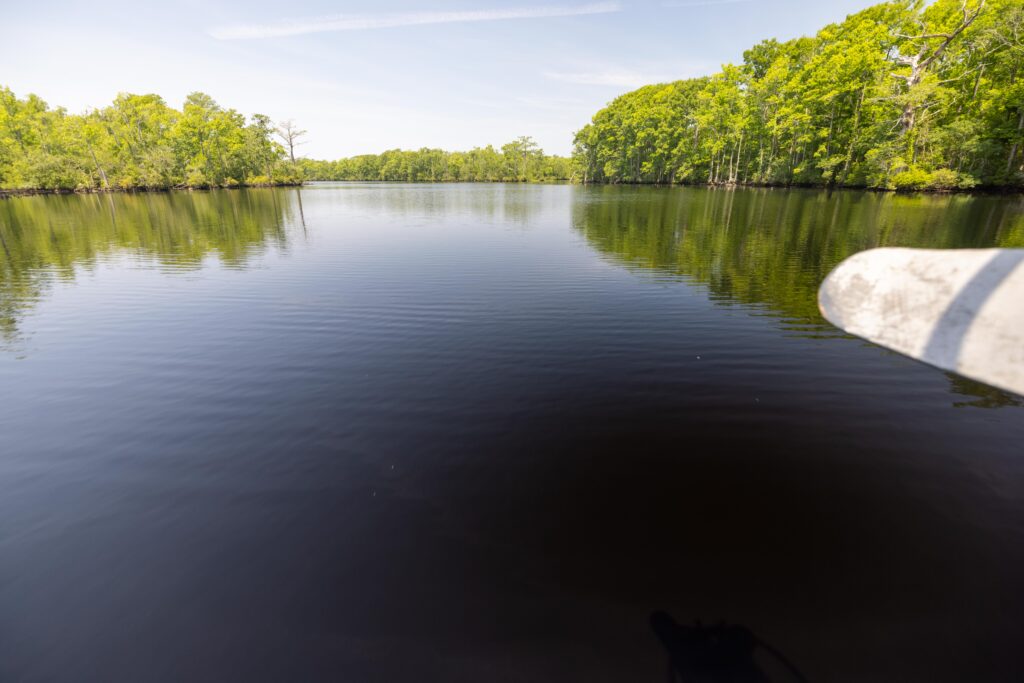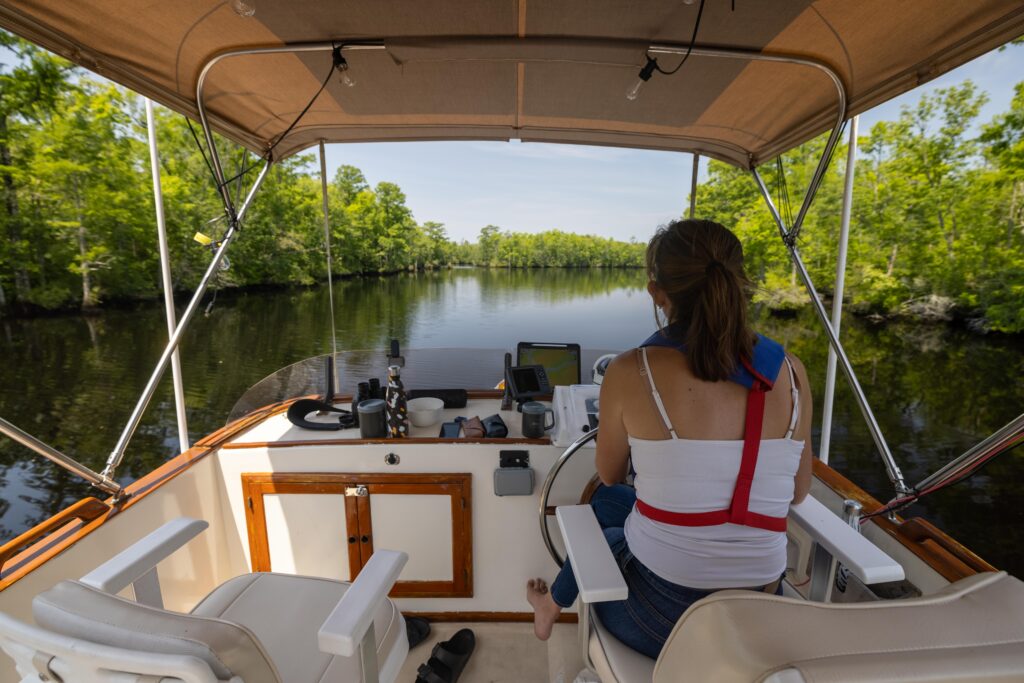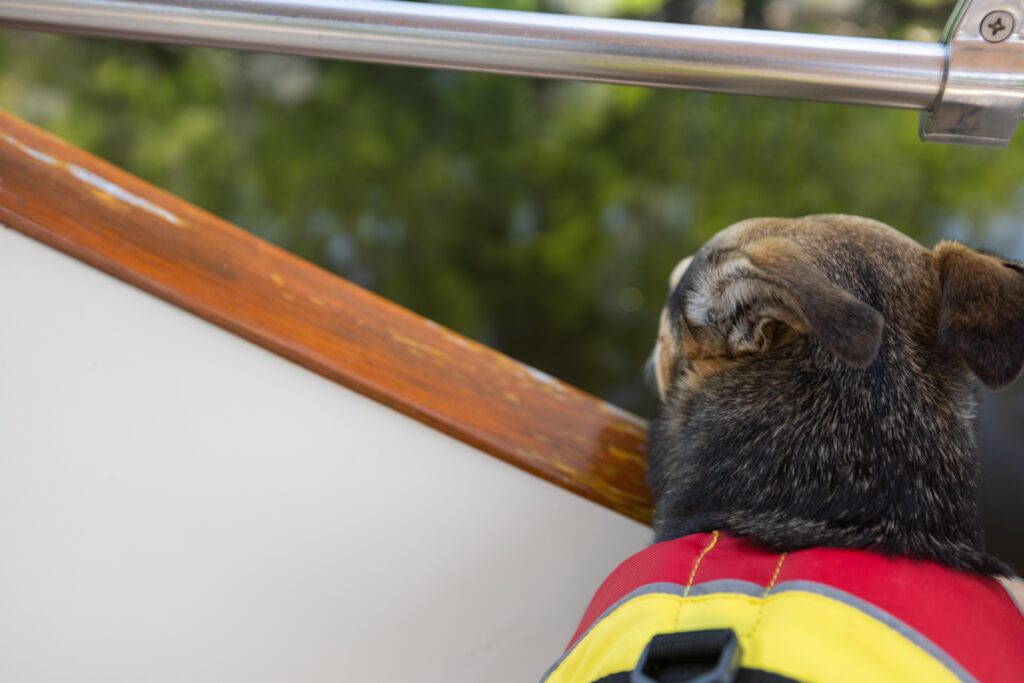 Today was a major first for us. It was our first lock! We raised the boat up 8 feet to the Great Dismal Swamp canal and enjoyed cruising on such a calm and stunning waterway. In true Scho & Jo fashion, we celebrate this win by enjoying some ice cream. The Great Dismal Swamp was really spectacular with mirrored views of the greenery onto the water. The canal has a lot of deadheads so we cruised at a low speed, which gave us more time to take in the beautiful scenery and enjoy the moment. We finished our day at the Great Dismal Swamp Welcome Center, catching up on some work, and eating a delicious taco dinner.