Today on America's Great Loop we have a long 10 hour cruise from Carolina Beach to Mile Hammock Bay. Our first challenge is leaving the tough dock at Carolina Beach Municipal Marina.
Normally this wouldn't have been too much of a challenge, but there were a couple of items that made this more difficult.
There was a 15 knot breeze on our beam pushing us into another boat.
Their were two pylons on the stern of Pivot
The other boats in the marina were much more expensive than ours
Luckily we had some help from Floyd our neighbor, and after a bit of planning we were off.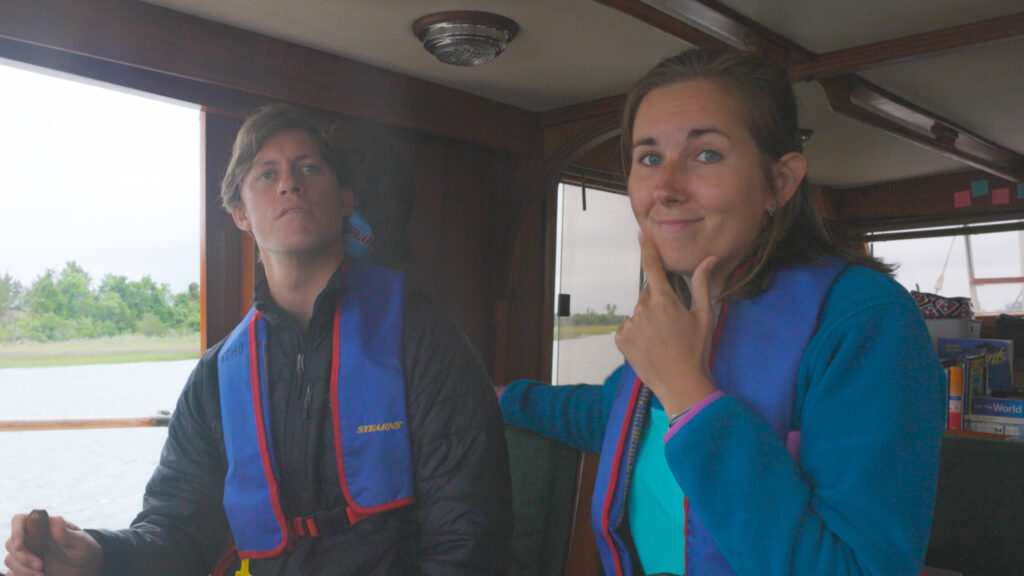 Even though it was a nasty day, our cruise was fun because we had a new type of bridge crossing – a timed bridge. This bridge only operated on the hour and since we arrived at 10:30am we had to wait just beyond for a while.
Finally we arrived in Mile Hammock Bay, near the Camp Lejeune Marine Corps Base for our anchorage. We knew there was some foul weather the next few days and as such we tried to find a safe anchorage to hold out.