Today on America's Great Loop Pivot and her crew (Elliot, Jenn, and Ollie) have a good sized travel day. We are leaving from Isle of Hope Marina from Savannah Georgia to our anchorage outside of Hilton Head Island in South Carolina.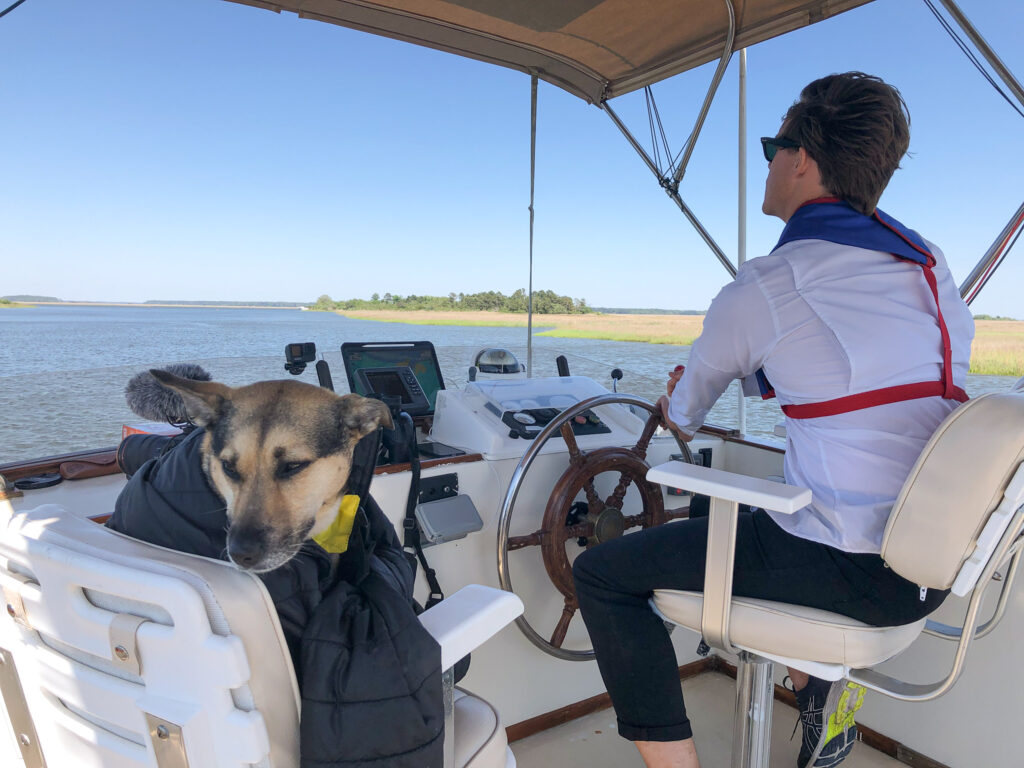 This day was particularly unique because we had a big challenge to overcome… WiFi and client meetings. As you may or may not know, Elliot is working full-time with his software consultancy Ollieware and is wrapping up a big project. Luckily the marina had some bikes available and as such we were able to whip on over to a local coffee shop. Crisis averted.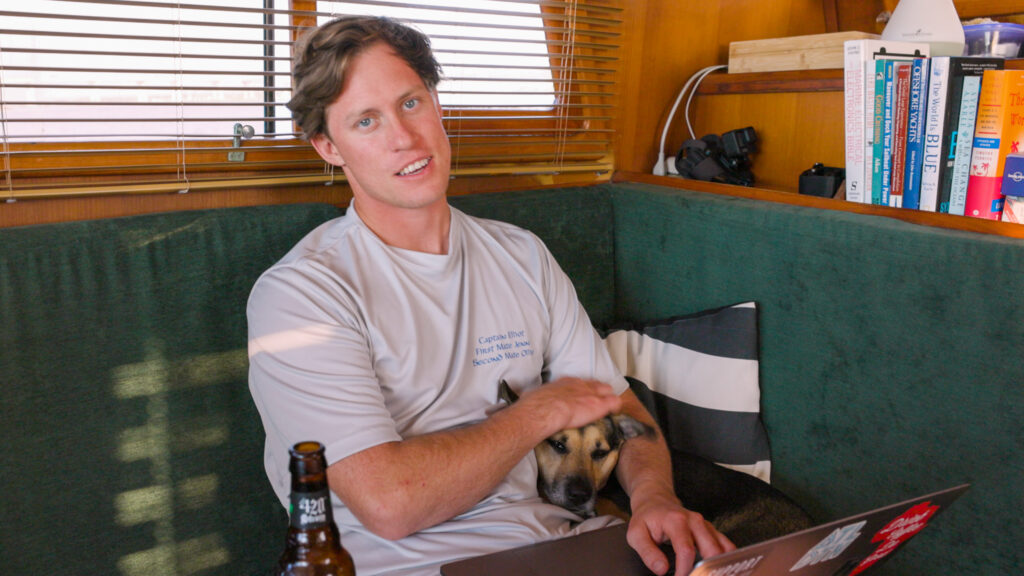 A typically weekday consists of picking up hours when available, most often after a long day cruising. Its tough work but very rewarding! Let us know if you have any questions below or if you would like to know more!