Choosing the right anchor is one of the most important steps to leaving the dock and having a good night sleep while out on the water. It's a valuable piece of equipment that will keep you safe when foul weather comes. We explain our experience as two young boaters with a CQR anchor in their first few months of boating and why purchasing a Mantus Anchor was one of the first upgrades we made to our boat. One year later, we are still happy with our new anchor and the decision we made to go Mantus.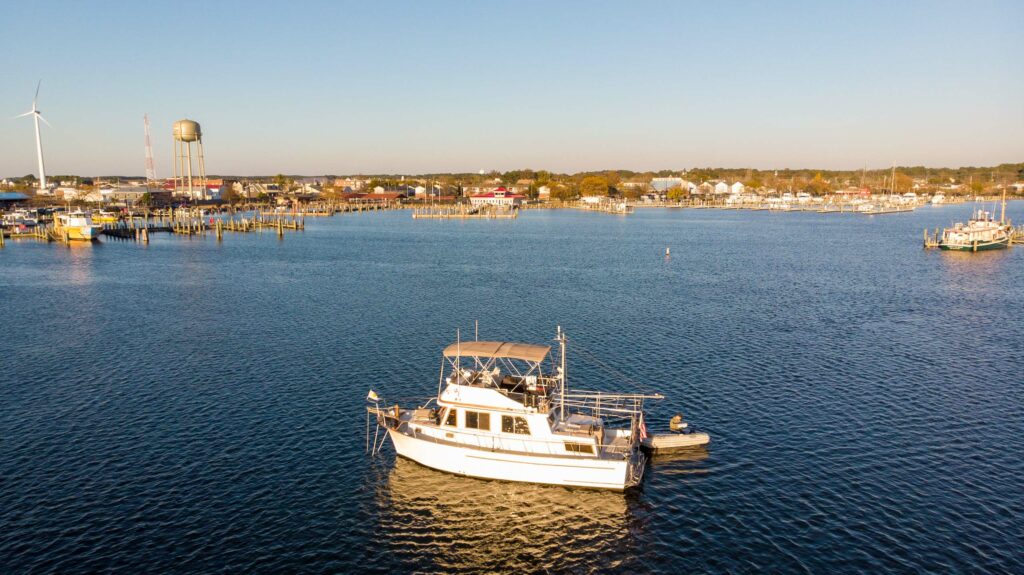 We entered into boating not knowing what we liked and didn't like until we had the pleasure of gaining more boating experiences under our belt. We only knew what the previous owner told us about the boat, what other boaters told us from their experiences, and what we learned from online forums. Since our boat came with a CQR anchor and the previous owner as well as a few other boaters told us positive things about CQR's we didn't think otherwise about our anchor. So we left the marina and headed out on our maiden voyage to experience our CQR ourselves.
We anchored for the first time on our maiden voyage down the St. Johns River to Lake George. This was a learning experience for multiple reasons including our first time using this anchor, setting our anchor alarm, and setting our anchor. We were total newbies! Looking back we learned better methods for doing all three of these things, but we'll never forget our first night on anchor.
During our first night on anchor, we dropped our CQR and let out our chain without actually setting our anchor. We attached a hook to our Sampson post and thought we did a decent job. We were presented with 14 knots of winds that night in a decent sized lake in the middle of Florida. Not knowing what leeward and windward actually were or what side of the body of water we should anchor on given the wind direction. We anchored on the windward side, getting beaten down by the wind that gained strength as it blew over the lake to our anchorage spot. Our anchor proceeded to drag several times and subsequently our anchor alarm continued to go off. Thankfully our anchor "set" (unbeknownst to us) on an underwater crab pot line until we saw it the following morning when we pulled up our anchor. We left the anchorage and continued our journey south on the St. John's River where we had zero wind, little to no current, and no tides to navigate so setting our anchor proceeded successfully without any major problems.
A few weeks later, we left on our biggest boating journey yet: 6,000 nm around America's Great Loop! We left the safe marina in Palatka, FL and headed north on the St. John's River for Green Cove Springs, FL. Our first night on anchor was during a bit of a blow, with winds of about 20 knots. We dropped our anchor and proceeded to work on our laptops in our salon. 30 minutes later, Elliot looked up and said "I think we're a lot closer to this boat than before," so we knew we were dragging the anchor, again. Due to the intense winds forecasted through the next few days, we pulled up the anchor and moved to a protected anchorage in a nearby creek and waited out the blow.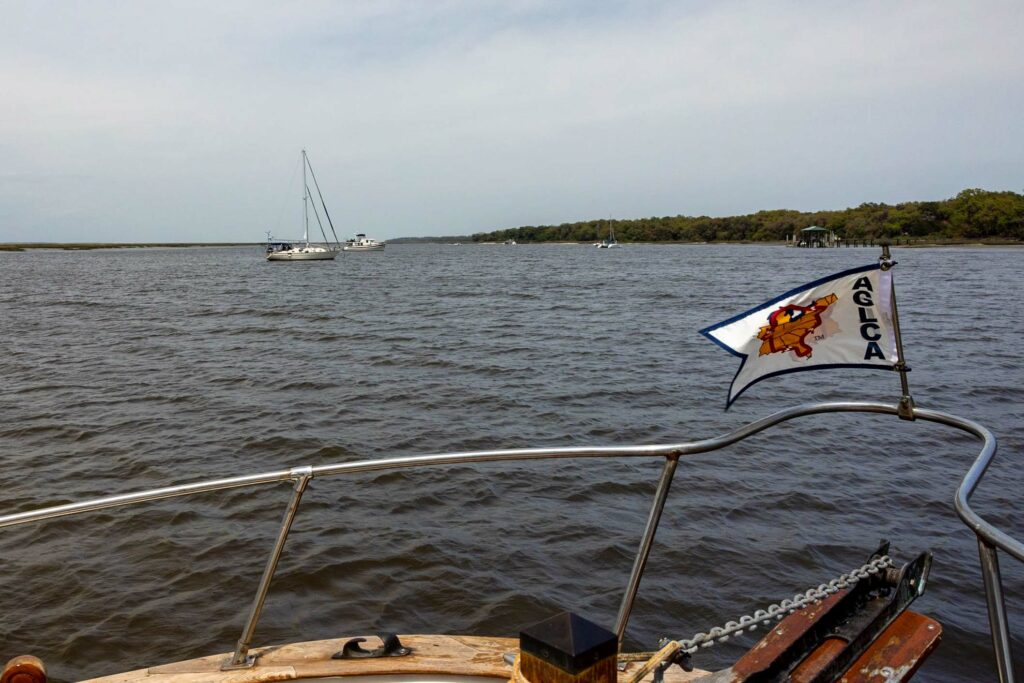 Our Great Loop journey was filled with several more experiences of dragging anchor including our worst experience dragging anchor at Bull Island, SC. By this point we had learned to set our anchor by pulling back on it and giving it 1100 RPMs to dig it into the ground. Elliot didn't feel it really set, so we decided to postpone leaving the boat for two hours so we could observe the surroundings and movements of the waterway. Two hours later we left for shore on our evening dog walk only to be there for 10 minutes before our future friends and boat buddy, Andy and Gwen from Abroad Reach Travel came to save us from PIVOT dragging further and further into the river we were anchored on. We returned back to PIVOT, pulled up our anchor and attempted to anchor 2 more times, albeit unsuccessfully. We ended up returning to the spot we ran aground on the ICW just hours earlier, thinking "at least we won't be dragging anchor if we're aground". It was a scary experience to not feel safe and comfortable in our own home (watch the full experience here).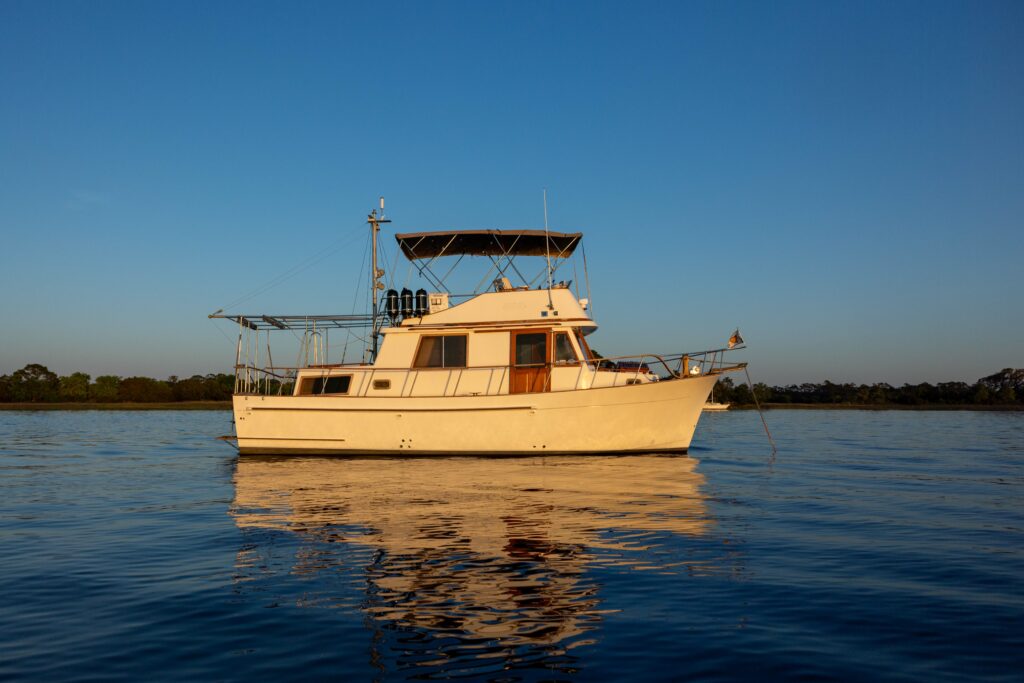 Not having a trustworthy anchor made leaving the boat unattended very difficult to the point where we would schedule our tasks around one person staying aboard PIVOT at all times. Just in case something did happen, one person would be able to attend to the anchor issue instead of coming back to a boat that had already dragged anchor and potentially hit another boat or run aground or run out to deeper waters. Having an unreliable anchor was exhausting. Any time we were anchored with strong weather or had a lot of boat traffic, we couldn't trust we'd stay in the place we anchored in. It was really tough and tiring, mentally and physically.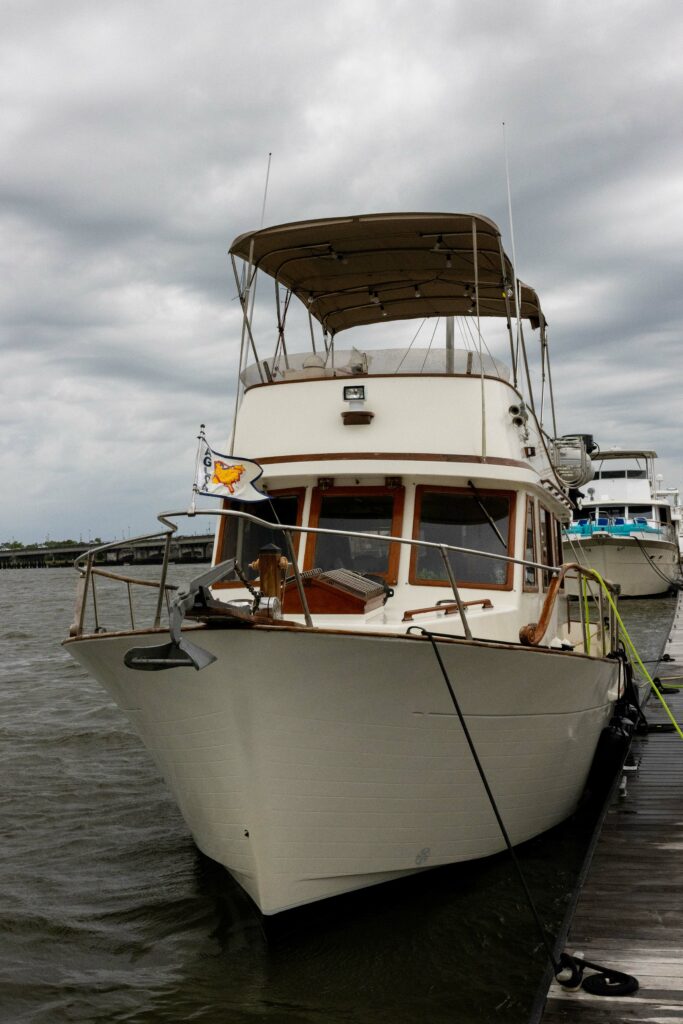 After 2 months, we knew we had to change our anchor. In our research process, we learned about a slew of various anchor types and the different scenarios that each type works best in (i.e. mud, sand, rock, etc.). Our decision to purchase a Mantus among many other anchor types was that it was suitable for a variety of bottoms, it digs in well and has a roll-bar to ensure it gets reset incase of moving 360 degrees. Mantus anchors were very highly regarded and so we invested in the Mantus M1.
We received our Mantus anchor in a flat box and had some simple installation instructions. We set up the anchor without any problems. Once we got to removing our old anchor, we encountered some problems. The bolts were stripped on our old anchor swivel so we were unable to reuse it. We bought the Mantus M1 as well as the Mantus Anchor Swivel to replace our old anchor swivel. We were thrilled by the ease of installation.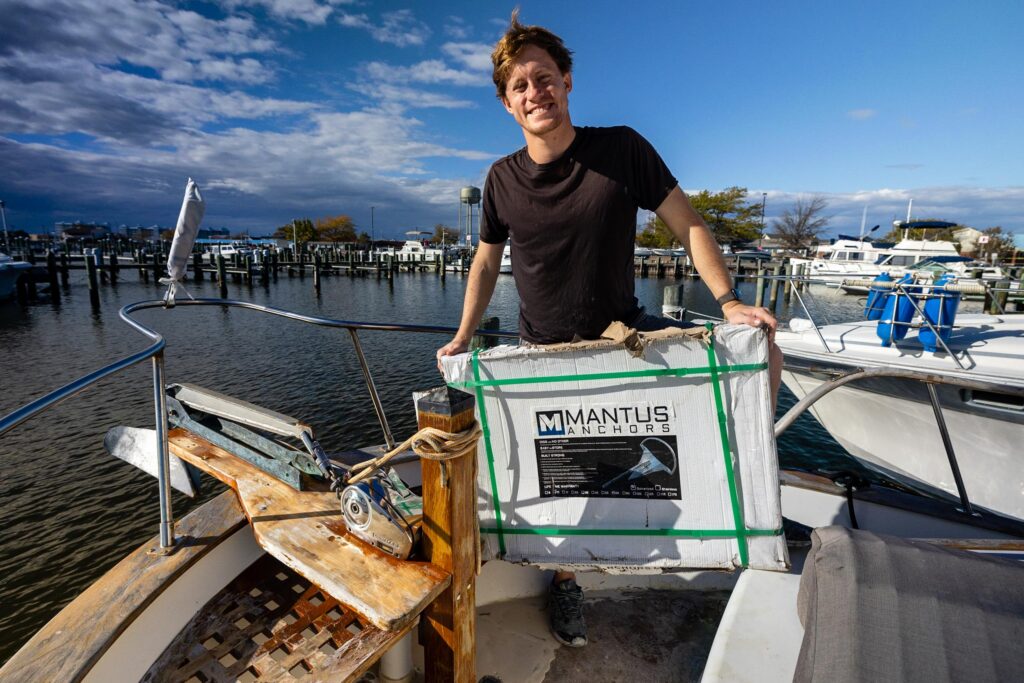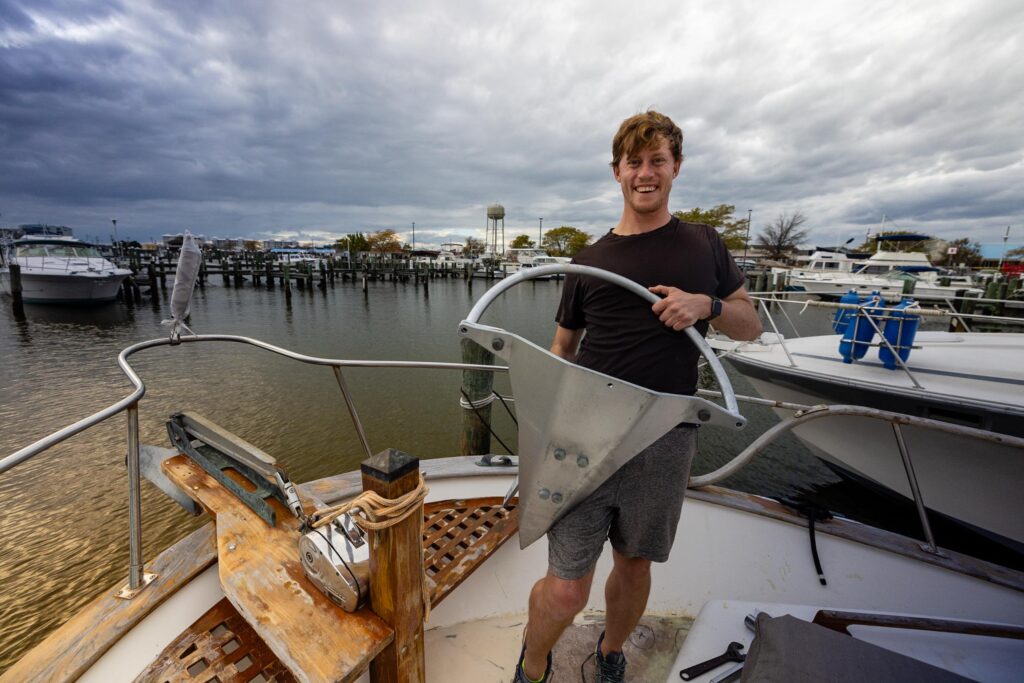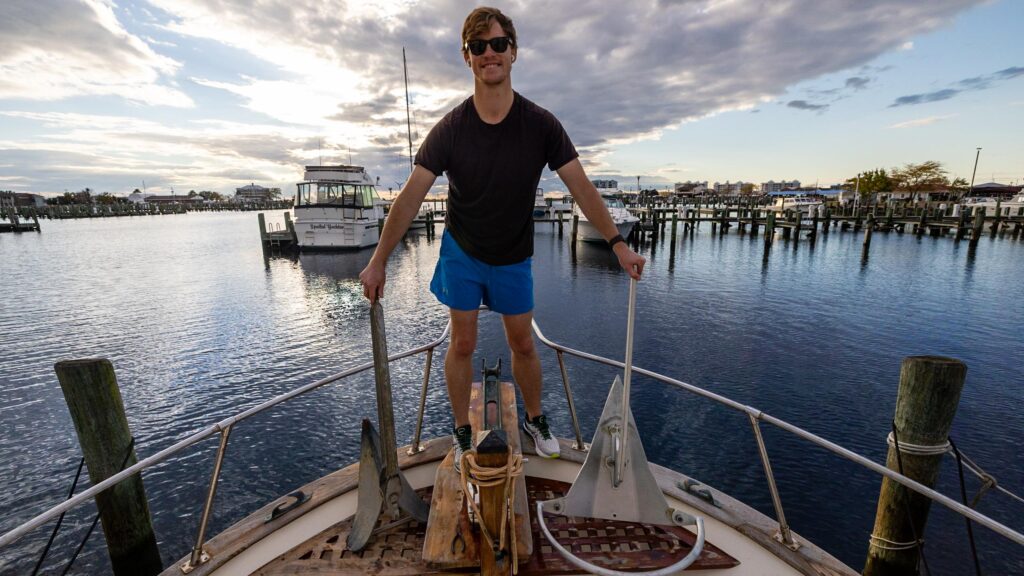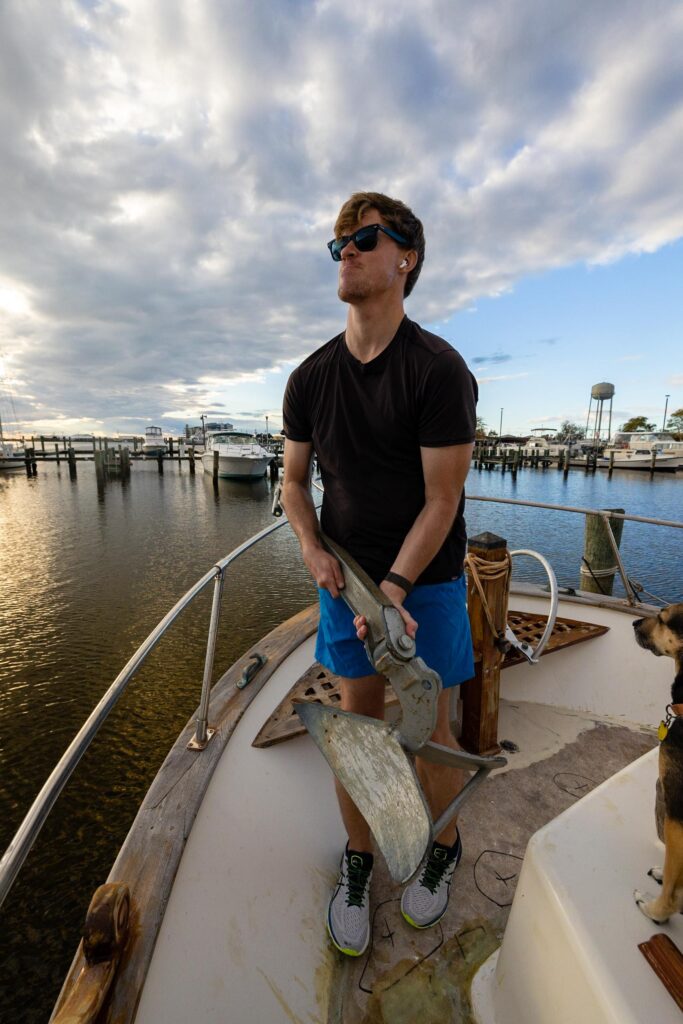 We spent our first night on anchor with our friends, Adam and Kathryn, in the Somers Cove Marina harbor in Crisfield, MD. We had light winds of 5-8 knots and enjoyed a very calm first night back on anchor after being at the docks of the marina for the past 2 months with boat projects. We knew 5-8 knots is not the conditions we chose to anchor in were not the conditions we bought our Mantus for, however, we wanted an easy first night on anchor with our friends. We used our new Mantus Anchor Bridal for the first time, not knowing how much we would come to love this piece of boating equipment in future foul weather experiences. Our first night on anchor was beautiful. We woke up the next morning to our GPS not showing any anchor dragging and all four people aboard PIVOT slept great! We were excited to put our Mantus to further testing in the very near future when we headed south from the Chesapeake Bay to the Florida Keys for winter.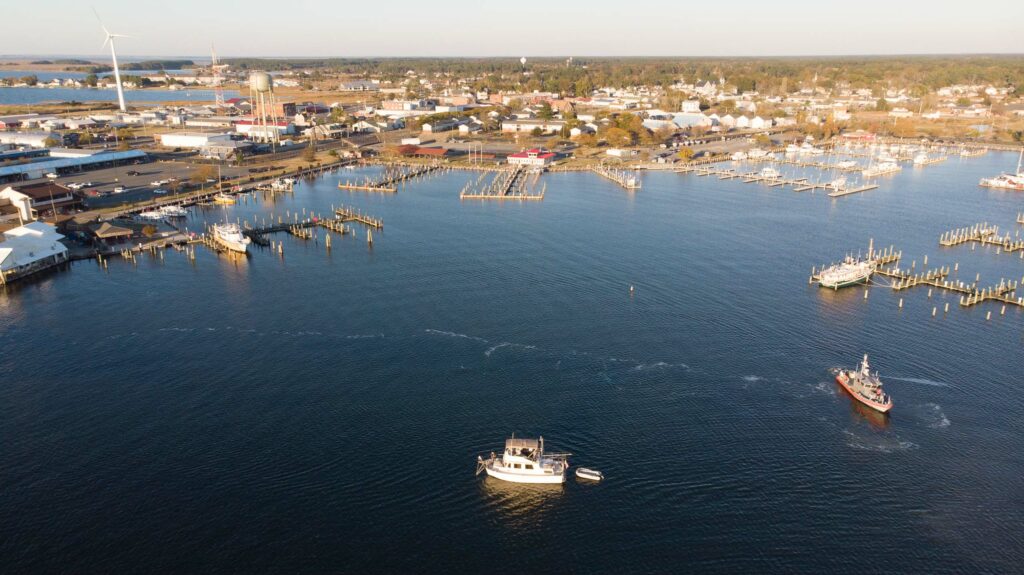 As we continued south for the winter, we gained more and more experience anchoring with our new Mantus anchor, bridal and swivel. We went through several days of foul weather including a few days in Portsmouth/Norfolk VA, Belhaven NC, Steamboat Creek SC, St. Mary's GA, and in the Florida Keys, each with different weather patterns, environmental factors, waterways and bottom conditions to really put our anchor to test. We spent a total of 40 days (and counting) on our new Mantus M1 anchor slowly gaining our anchor faith back. We didn't have any negative experiences that questioned our faith in our anchor, which was an incredible feeling. We're happy to say we now trust our anchor and feel comfortable leaving our boat so we can both go ashore to take our dog Ollie out for a walk or go run errands. It's an amazing feeling!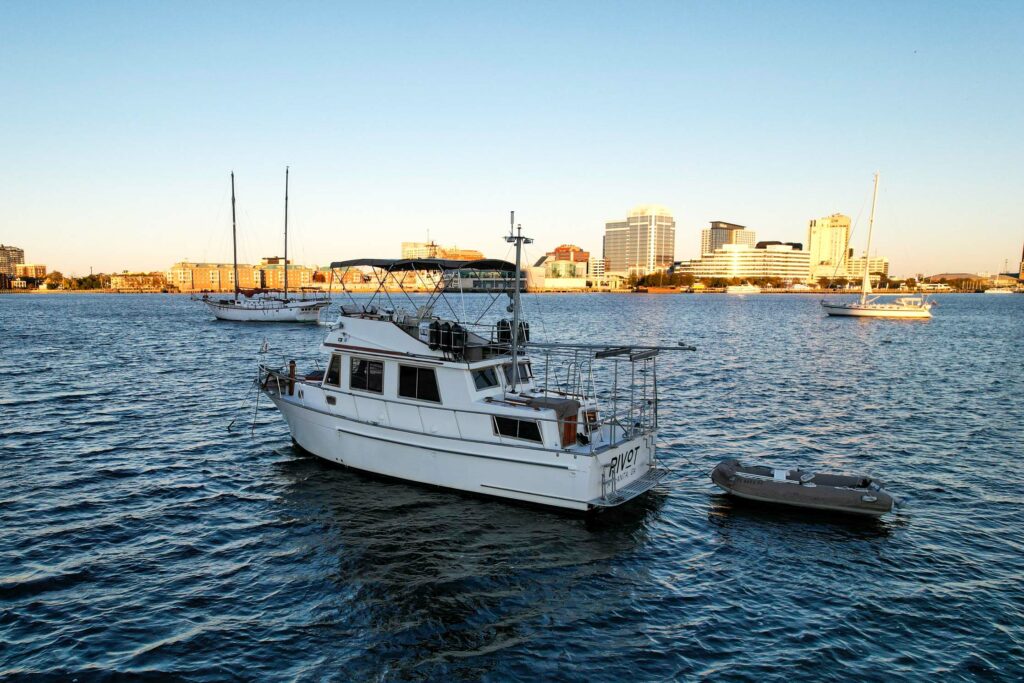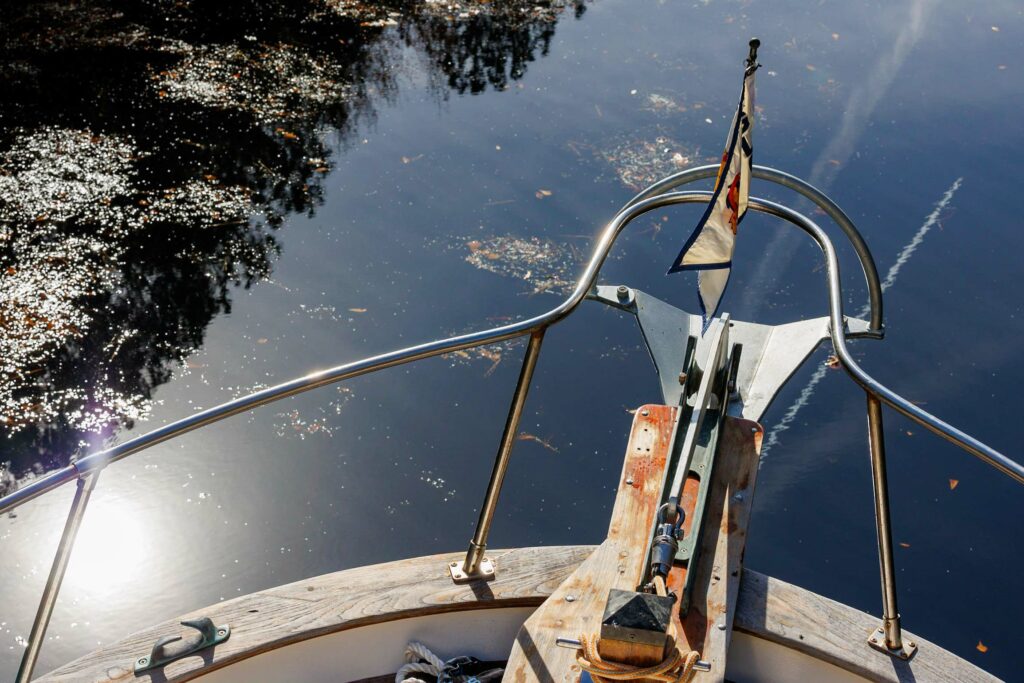 After a year of boating under our belts, we now know windward, leeward, what to look for in a protected anchorage, how much chain to let out in varying situations, how to "set" our anchor, the value of a bridal as it relates to easing the yanking motion while in foul conditions and giving us a much more enjoyable boating experience and an easy nights sleep, and so much more.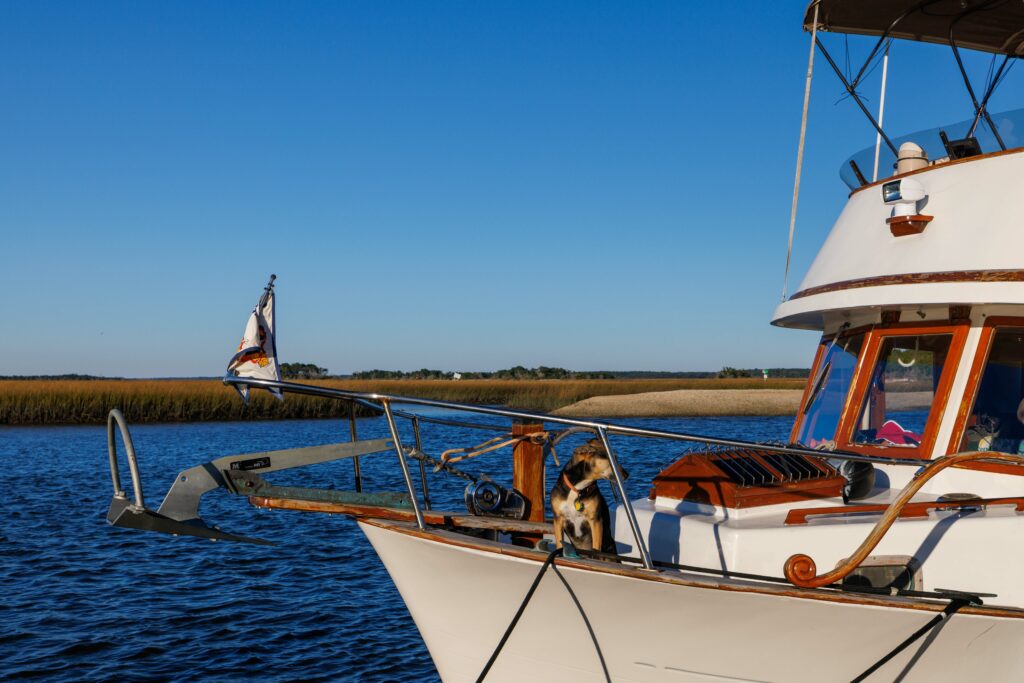 As I write this blog post, we just survived our largest storm onboard PIVOT. It's the following day after a storm that blew through South Florida and the Florida Keys. We're located inside No Name Harbor situated in Biscayne Key along with about 15 other anchored boats, primarily monohull and catamaran sailboats, while the power boats are tied to the concrete wall in this protected harbor. We were happy to represent one of the few motor boats anchored in the harbor. As boats proceeded to enter into the harbor and anchor, we looked at the anchors hanging from the bows and took note of which boats were using CQRs. On the day of the storm, two boats dragged anchor (one catamaran and one monohull) giving them each a very scary day to add to their boating experience arsenal. While 45 knot winds blew through the harbor, we watched other boats drag anchor and felt the scary, uncertainty feelings that we imagined they were dealing with at the moment. It was tough to watch, but we're glad we were safe, and everyone in the harbor also ended up safe in one way or another.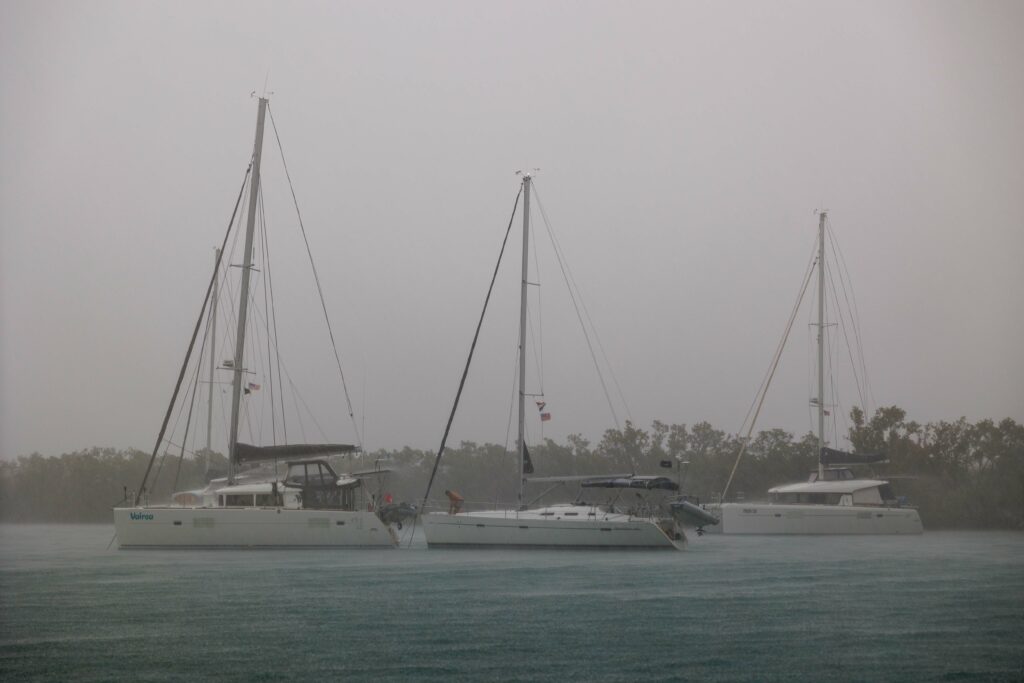 During this storm, I told Elliot just how much I love our Mantus anchor, Mantus bridal, and how proud I am of us for learning so much in the past year. Sometimes it's through the challenging, difficult, and hard experiences that you learn the most and gain the most impactful learning lessons. We've been able to tweak our anchor technique and are still learning to this day. Thanks Mantus for keeping us safe!