101 Gift Ideas for Boaters and Loopers 2023
Post Summary: Best Gifts For Boaters Under $25, Under $50, Under $100, luxury, budget-friendly, and more!
We lived onboard our boat for almost 3 years and these items were either critical to our enjoyment, or ones we wanted!
This guide features the 101 best gifts for boat lovers. This list has been organized by price range, ranging from less than $25 to over $1000, boater gifts for any budget including free gift ideas, and boating gift ideas for her.
Whether you're looking for a holiday or birthday gift, this gift guide for boat lovers will help you find the best boat gifts for that special someone!
Note: We use affiliate links which provide us a little kickback each time you use one of our links and make a purchase, without any additional cost to you. We do not recommend products that we don't already love or have heard great things about, so you can trust we're only suggesting great products to you.
Best Gifts for Boaters – 2023 Edition
This guide contains 101 gift ideas for boat lovers this holiday season! This list is focused on boaters, full-time cruisers, or loopers. This list is meant for people who travel and live on their boat, whether it's for a weekend trip or indefinitely.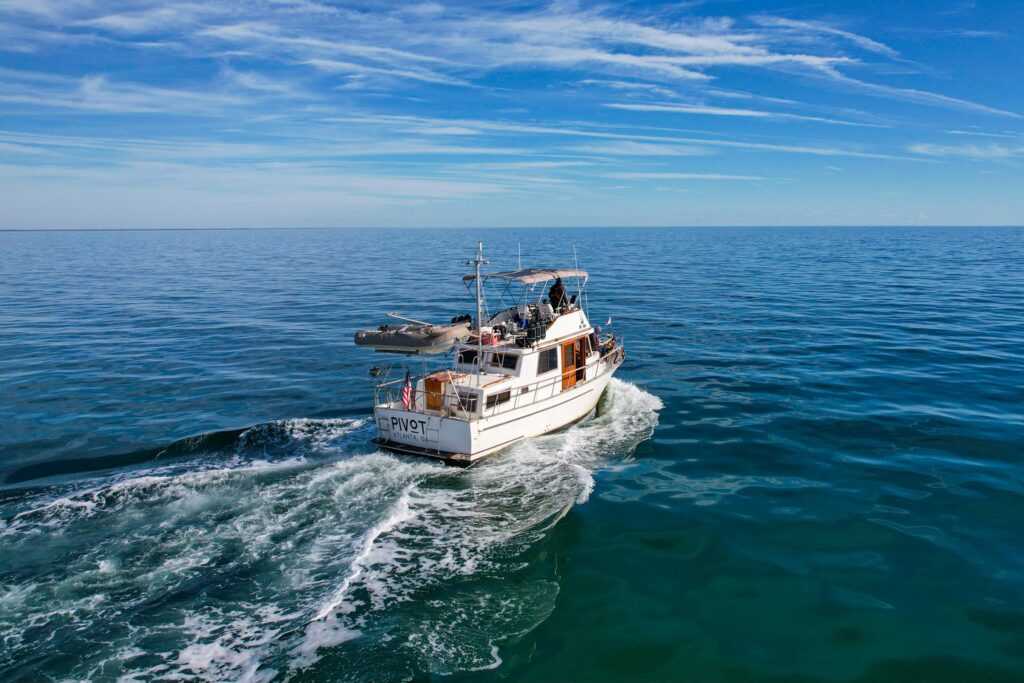 Our Favorite Gift-Giving Tips
Before we get into the actual gifts in this guide, here are a few things we like to keep in mind when we shop for presents. We're huge believers in using what we already have, so being mindful about what we're purchasing is important to us. We thought we'd pass along a few tips to keep in mind in case they're helpful to you:
1. Give the gift of an experience or time. Everyone has someone in their life who has everything they need or want. Gifting them an experience is a great way to gift them something meaningful. We're true believers that experiences are greater than things, so whether it's tickets to a show, a fun day trip on a boat, or giving your time to wash their boat.
2. Lean towards practical gifts. Think about things that they will actually use instead of stuff that's just going to collect dust. Sometimes this means they're not the cutest items, but they'll surely get much use! Add on something small like some locally brewed beer to make it just a little more fun!
3. Shop local or small when possible. We love supporting products made in the US and have included a few in this guide. We also included several products on Etsy to support small artists.
4. Look into the companies you're supporting. When we purchase things, it's like "voting" with our money. This helps keep businesses alive and thriving, so when possible, choose to support companies that are doing good things like giving back and operating ethically. We know it's not always possible to vet every single company you purchase from (and we're guilty of buying things without doing any research quite often). But we've tried our best to include some companies on this list that are doing some pretty cool things like Patagonia, Stream2Sea, and Waterlust!
5. Try Thrift Shops. We love perusing thrift shops before making purchases. We often look at our local thrift store for trendy items that no longer interest people, cooking gadgets, clothes, games, and so much more. In this list, we've included a few companies that sell used gear like Patagonia's Worn Wear.
6. DIY it! We're huge fans of DIY gifts. Save money by making some gifts yourself.
7. Skip traditional wrapping. Traditional bags and paper are pretty darn wasteful and they can be expensive. Why not try using recycled wrapping paper or buy a handful of reusable tote bags for your gift-giving this year? You can use ribbon to tie the handles together for a festive touch!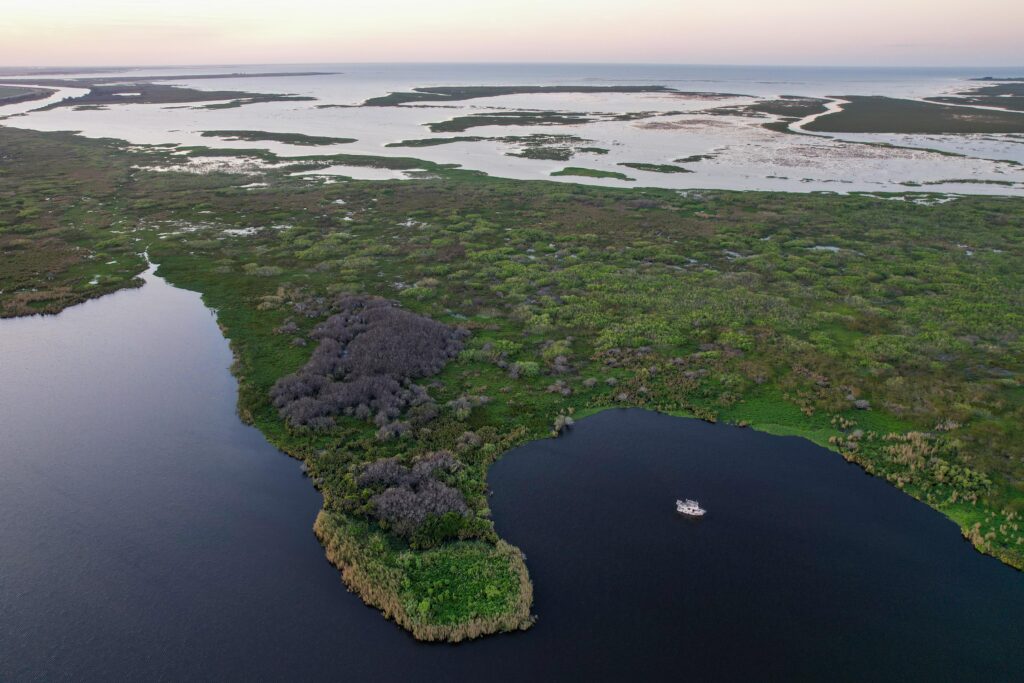 Boat Gift Ideas Under $25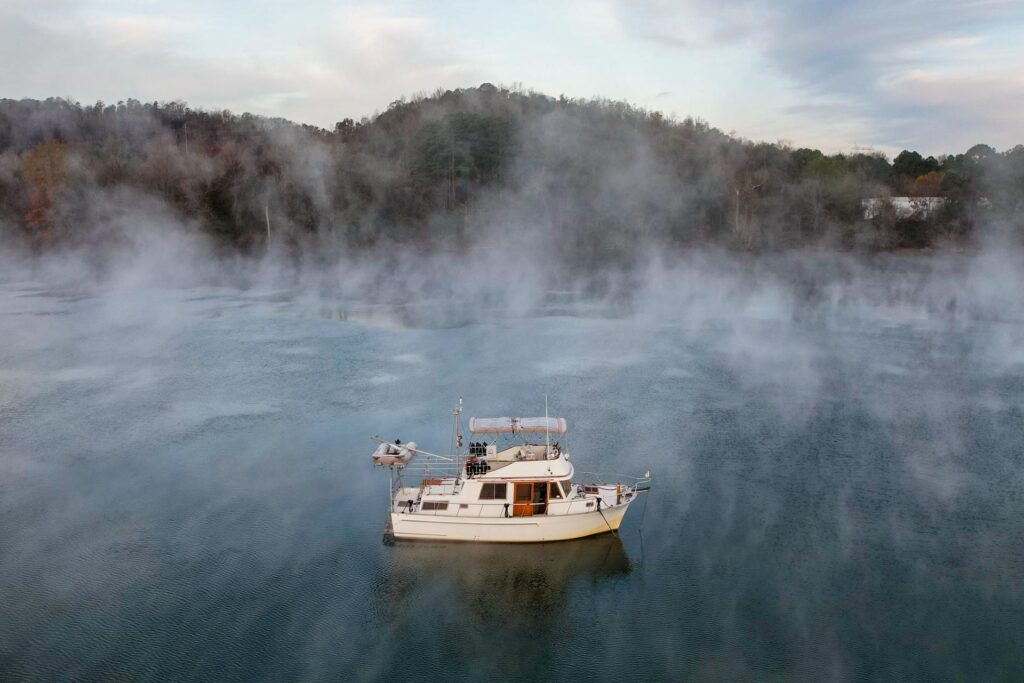 Boat Gift Ideas Under $50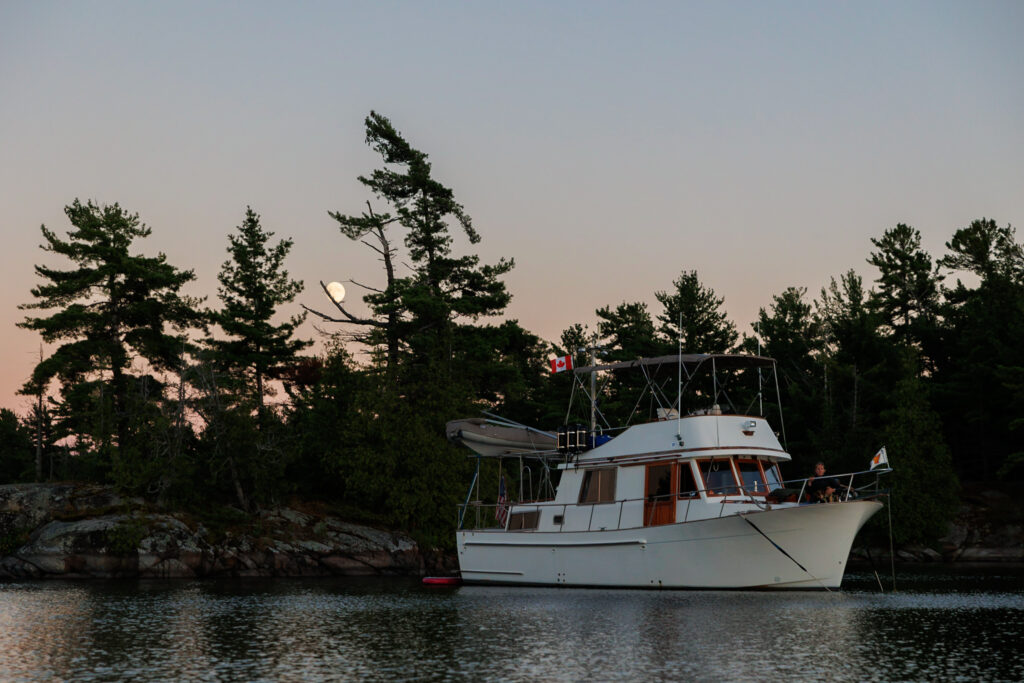 Boater Gift Ideas Under $100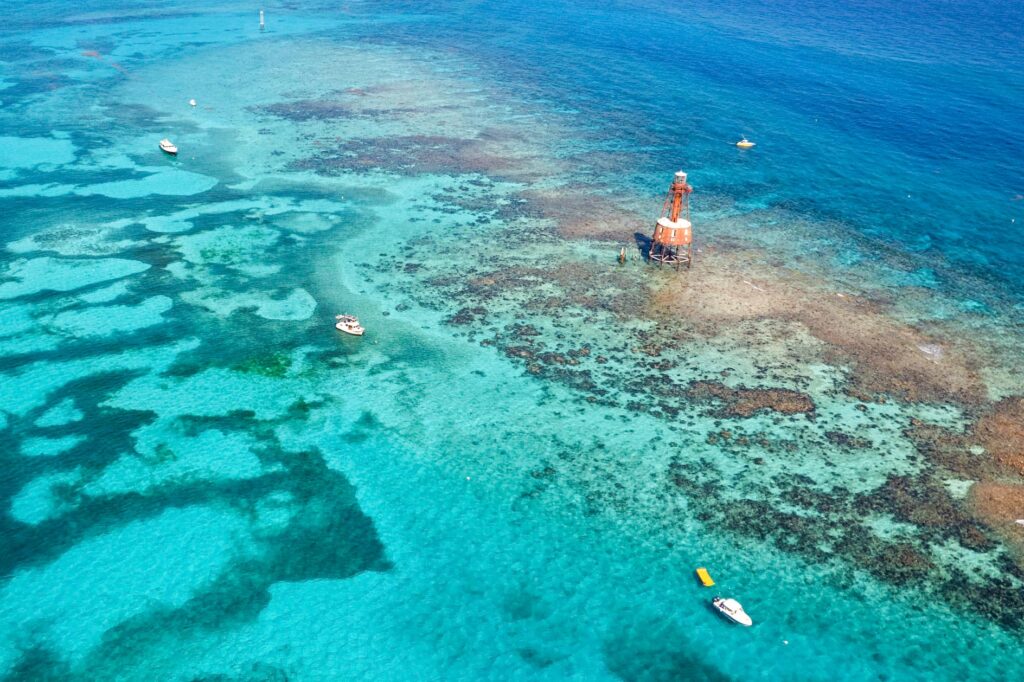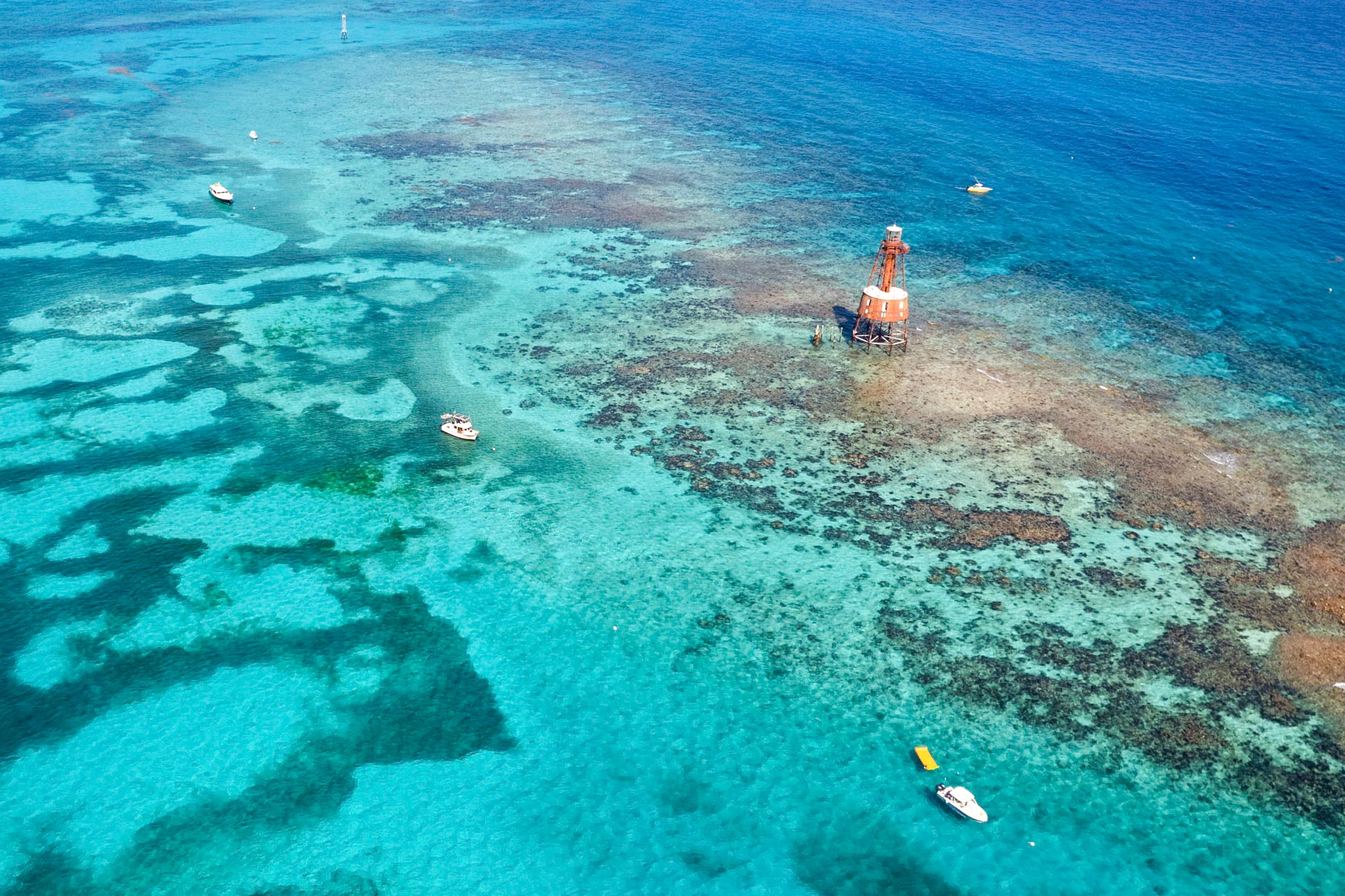 Boater Gift Ideas Under $200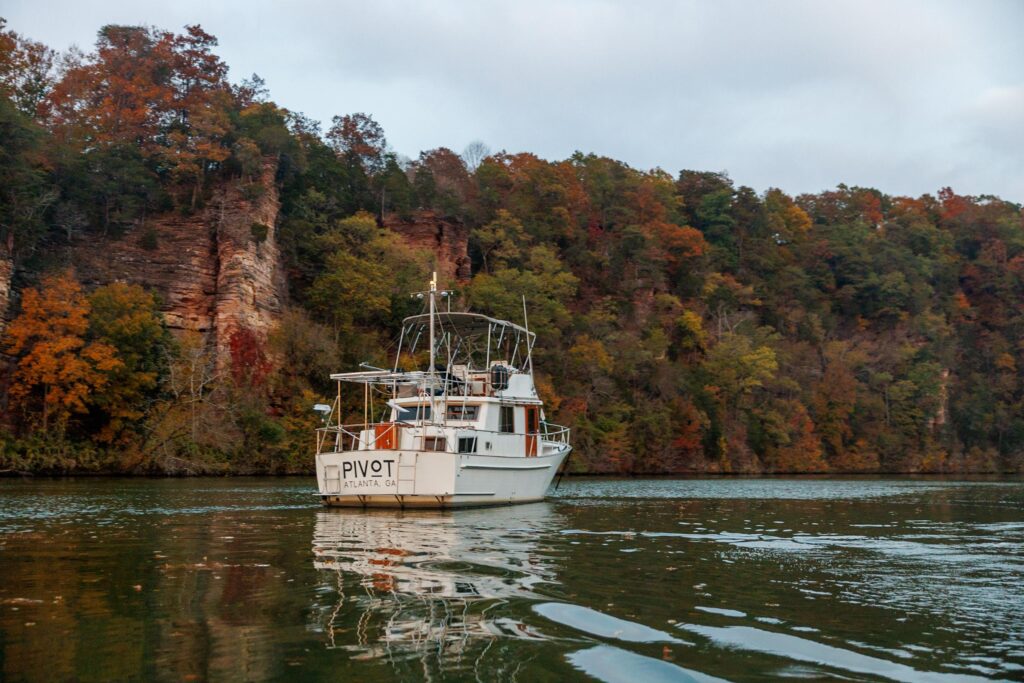 Boater Gift Ideas Under $500
Dinghy Anchor
A dinghy anchor is a great gift for boaters who frequently take their dinghy to shore. This item might be on their wishlist as it's not required for daily life aboard making it a great gift! We love our Mantus Anchor and wouldn't buy any other anchor. It's perfect for any boater who's planning on visiting the beaches in Florida or the Bahamas.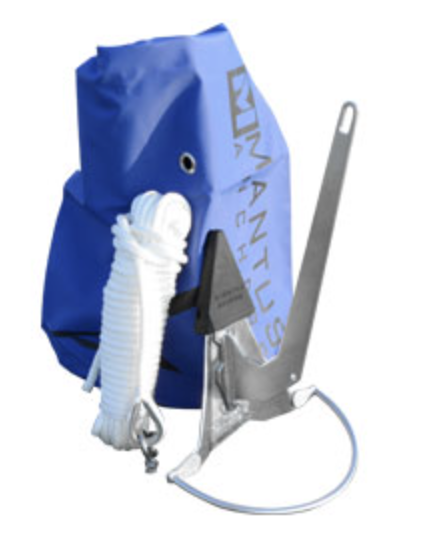 Stand Up Paddleboard
We loved our SUPs! We used them throughout our summer in Canada and our winter in the Florida Keys. Stand-up paddleboards make a great water toy to keep on board as they deflate and can be stored away when we're not using them. We were skeptical about how sturdy they would be but were pleasantly surprised by how sturdy they did feel. We would have loved to receive this as a gift!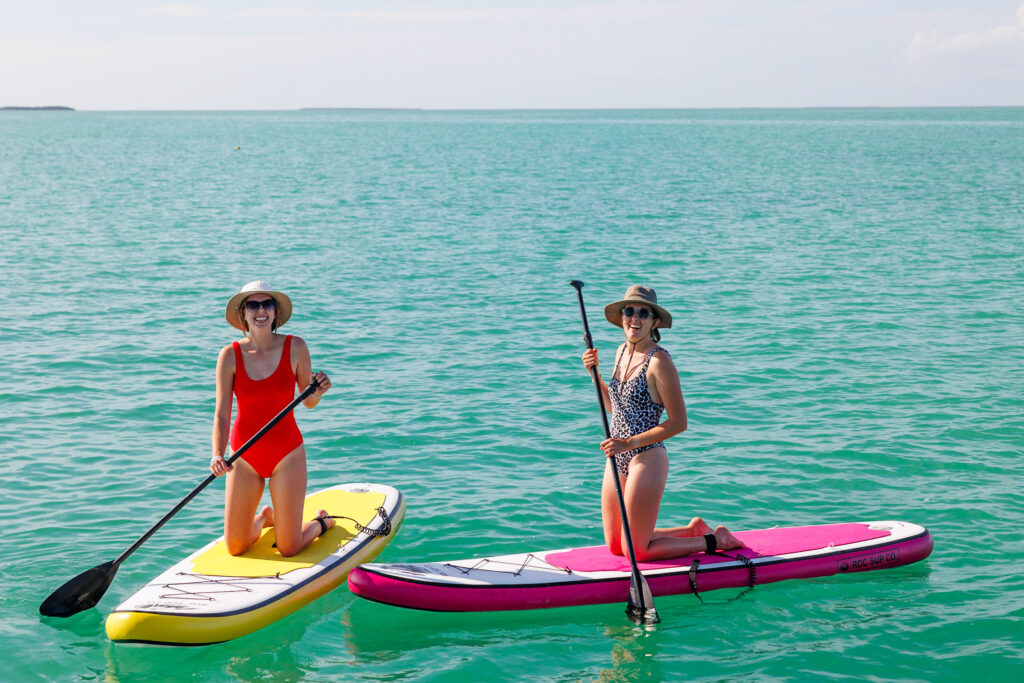 GoPro Action Camera
A GoPro Action Camera is a great gift for boaters who want to share their adventures with friends and family back home. It's small, durable, and waterproof making it a great option for boaters who can be rough on their gear. If the boater in your life wants to explore underwater, make sure to also get the floating handle so it's not lost to the deep blue.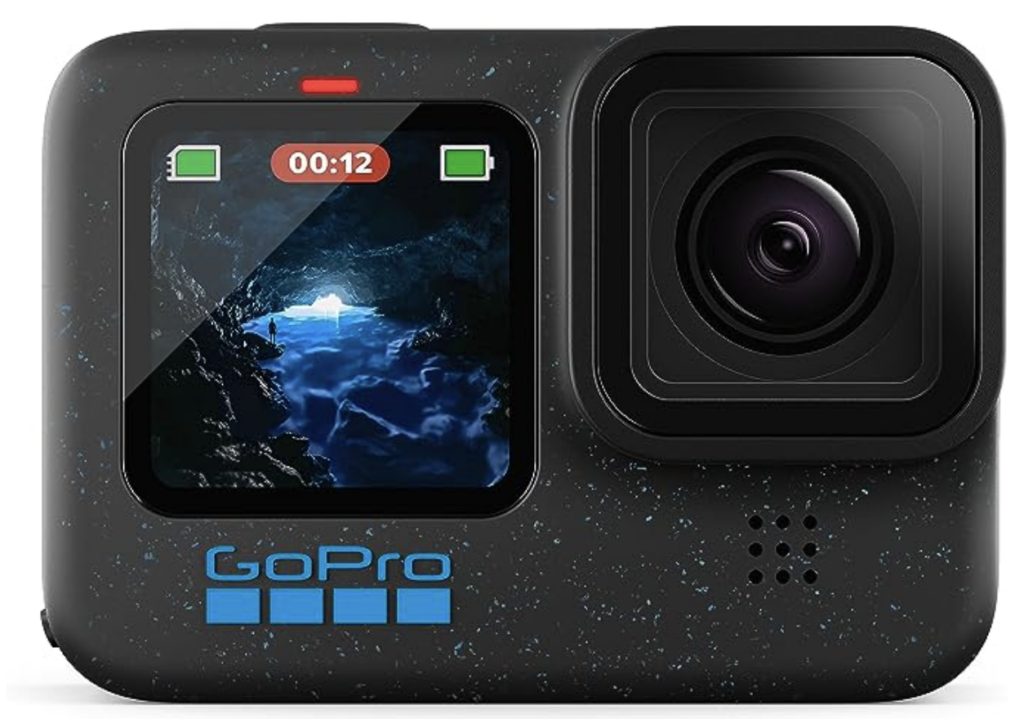 Portable Mini Projector
A mini projector is a great gift for boaters who love to watch movies. We've seen several boaters have this mini projector and a screen (or white sheet) and make their salon into a movie theatre. It gets rid of a TV on board which can take up a lot of space and power compared to this mini projector. It can also be carried to shore or a dock for an outdoor movie night with other boaters. This brand is a more high-end projector if your budget allows it.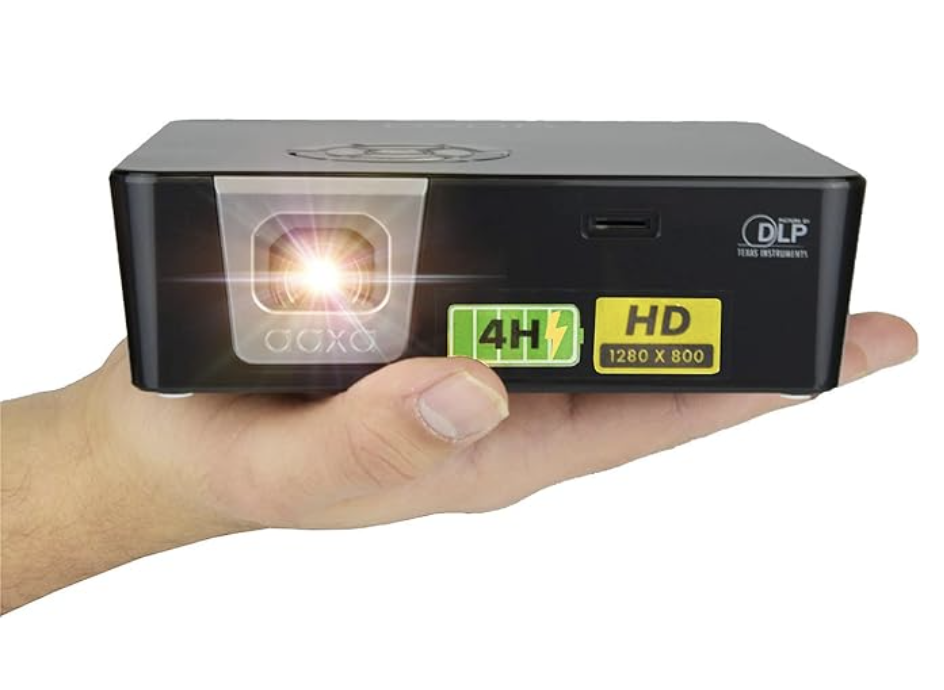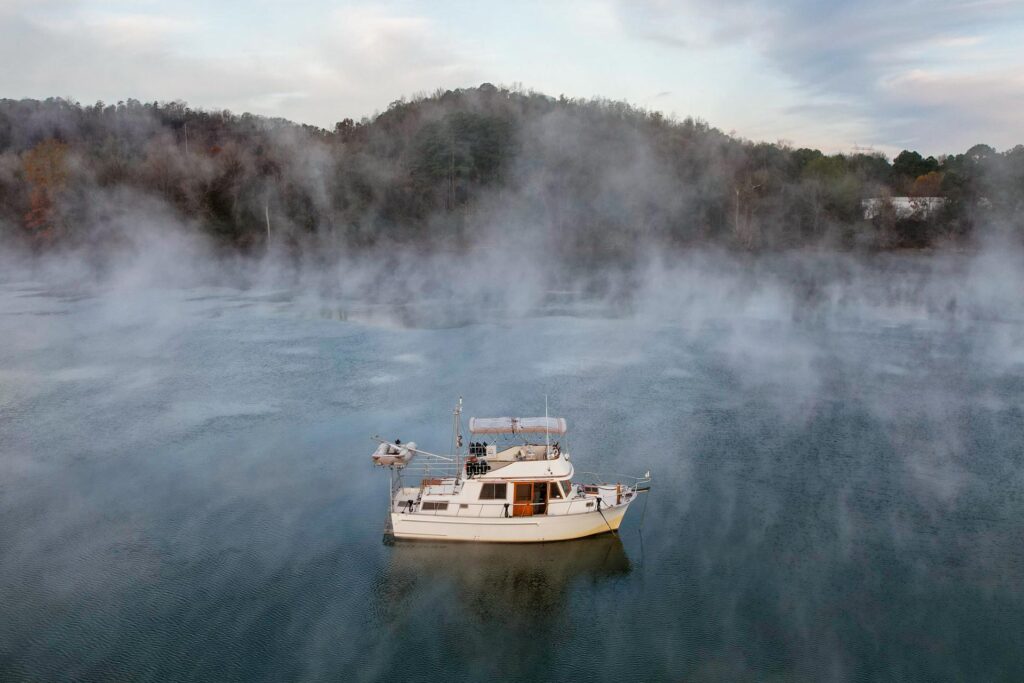 Boater Gift Ideas Under for the Big Spenders
Canon R Mirrorless Camera with 24-105mm Lens
A Canon Mirrorless Camera is a great gift for boaters who are looking to photograph their travels or loopers who want to document their Great Loop journey. The Canon R Mirrorless Camera is the same series as our cameras that we've used and have truly loved filming over 300 Great Loop videos and countless photos. The color quality and durability of Canon cameras are unmatched by its competitors in our opinion.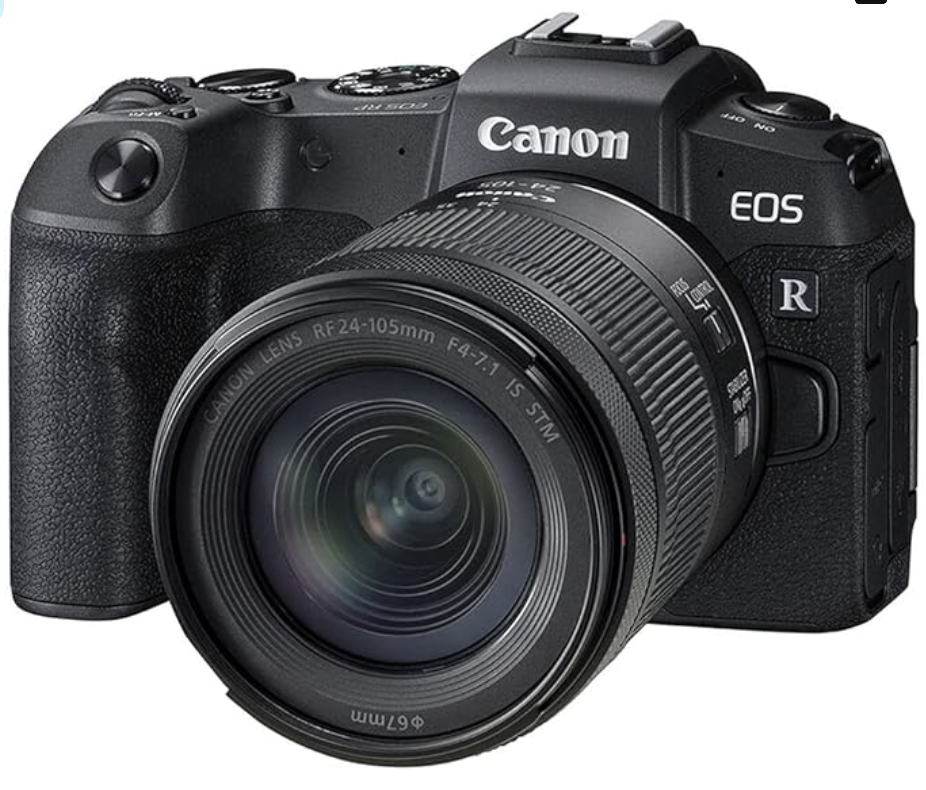 DJI Mini 3 Drone
This is the perfect gift for boaters who are interested in getting some great shots of their boat and the scenery they visit. A drone is a great way for boaters to document their once-in-a-lifetime Great Loop journey. We have the DJI Mini 2 (to use in Canada) and the DJI Air2S and love them both. We highly recommend getting the DJI Mini 3 for its strength in wind, lightweight and compact size, and tracking abilities for hands-free shots.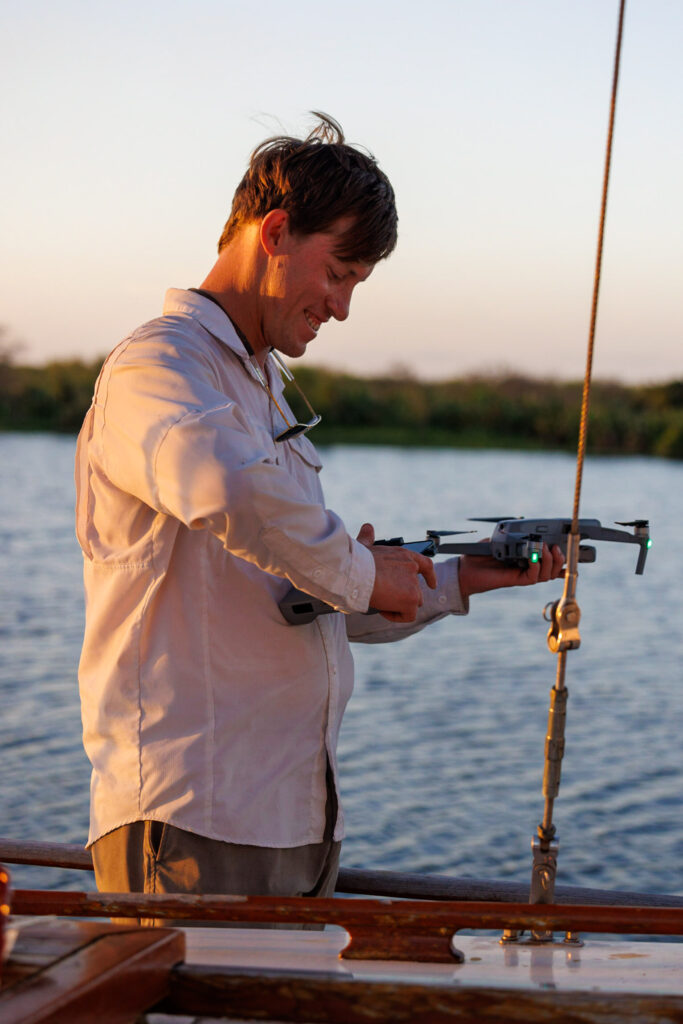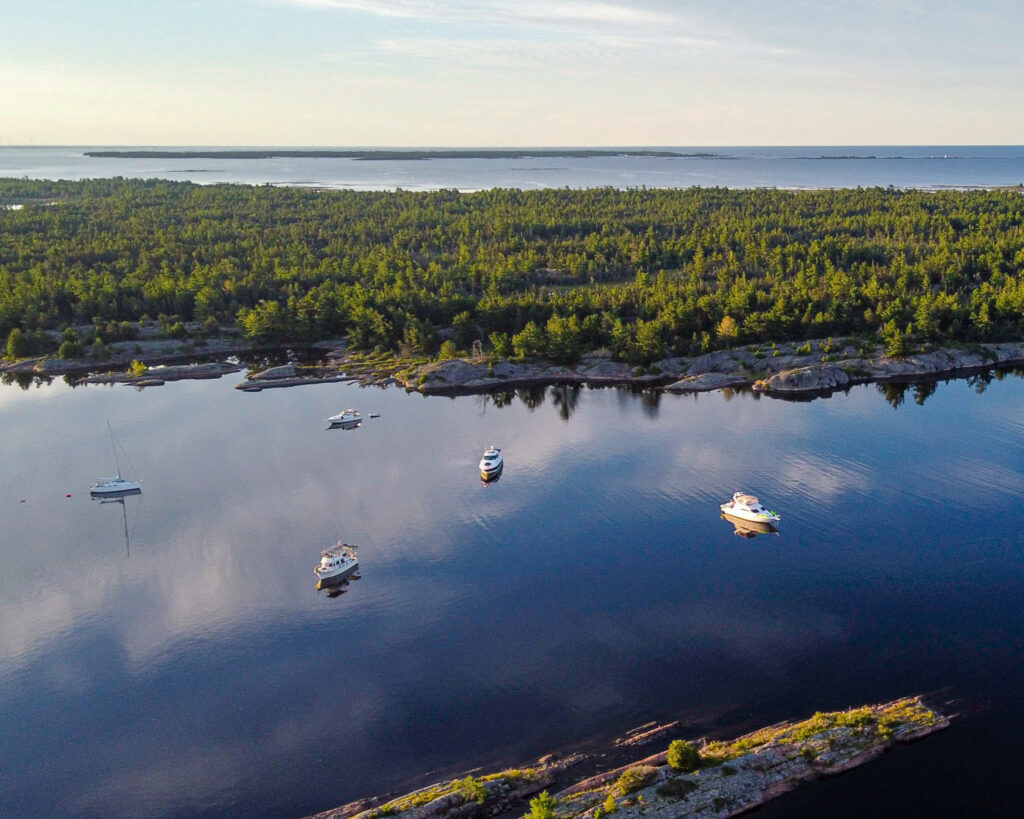 Boating Gift Ideas for Her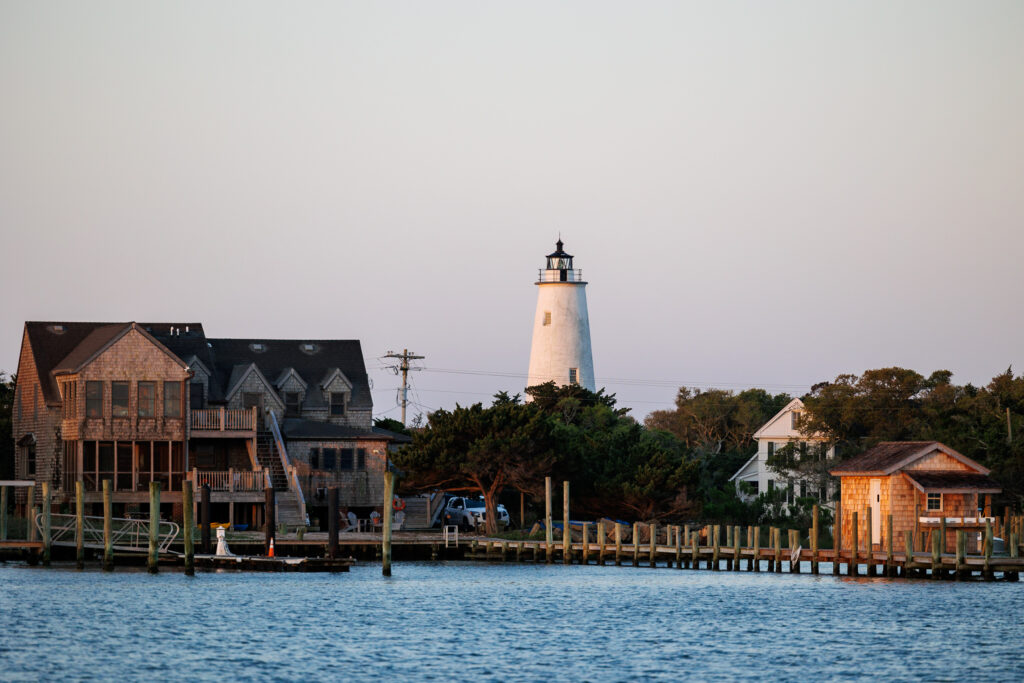 Boater Gifts Ideas for Any Budget
Gift Cards
If you're not sure what the boater in your life would like, gifting them a gift card to a boating gear store can be an easy solution for you and a thoughtful present in their eyes. Whether it's to a boating gear website like several listed below or to Dockwa or Amazon, they'll be able to purchase whatever they need for their boat. Dockwa makes a great gift for the boater in your life who loves to travel from one marina to another. Giving a boat gear gift card is a thoughtful gift for any boater!
Boat Gear USA – Use our code SCHOANDJO to receive 10% off products in our Cleaning and Maintenance Category
Dockwa – Use our Referral Code 450ZMS3 for a $15 discount on your Dockwa reservation!
Make a Donation in their Name
Maybe the boat lover in your life has everything he or she needs and wants. You can make a donation gift in their name to various waterway conservancies. Here are ten great organizations to consider donating to:
Time
Time is the most precious gift and resource of all. Giving the gift of time, whether it be to share a weekend out on the water together or time helping the boat lover in your life do boat work. Time is such a valuable resource and the ability to share time together while making memories is really the most underrated gift.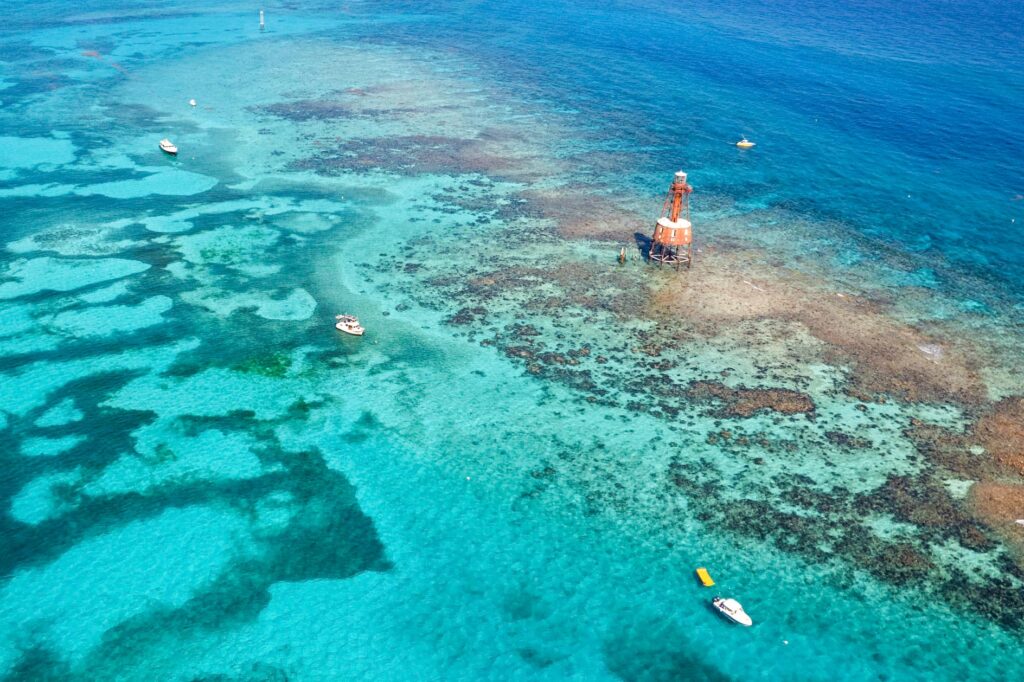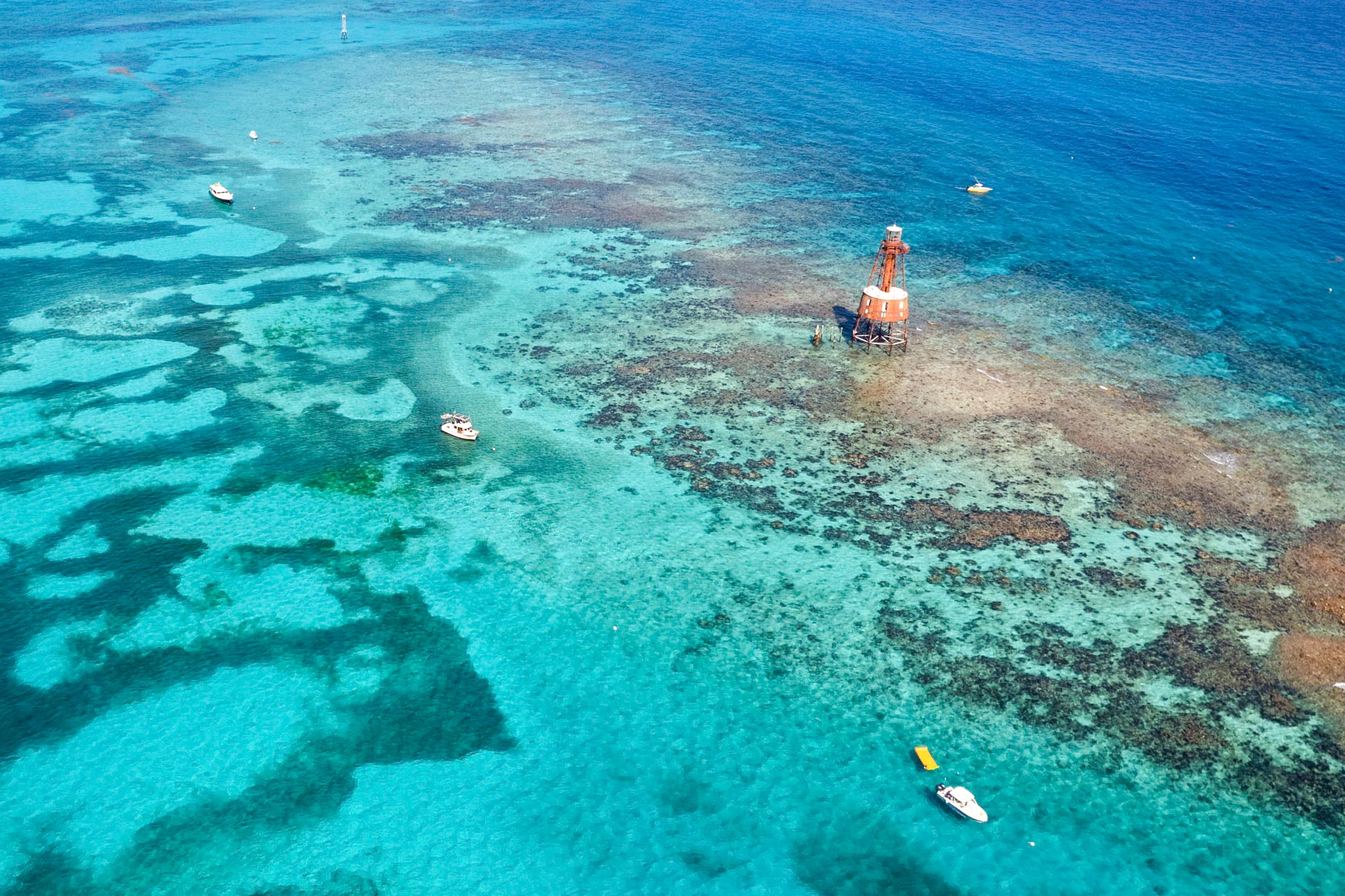 Final Thoughts on Gift Ideas for Boat Lovers
I hope this list helped you find the perfect gift for that boat lover in your life! Remember that gifting experiences and quality time is the best gift of all. Our favorite memories aboard our boat PIVOT all revolve around spending quality time with the ones we love most. We hope this list of gift ideas for boat lovers helps you in planning your holiday presents!
Comments
Would you please tell me what brand and size of the bowls you eat out of? Thank you. Love the show!!