Elliot spent two whole months working on our deck replacement. It was one of the most challenging projects he's taken on thus far with our boat. This video highlights the processes Elliot did after recording the inner deck material and replacing the top layer of fiberglass. Once the top layer of fiberglass had been laid, Elliot sanded it down to the point where it was generally smooth so he could begin the next step.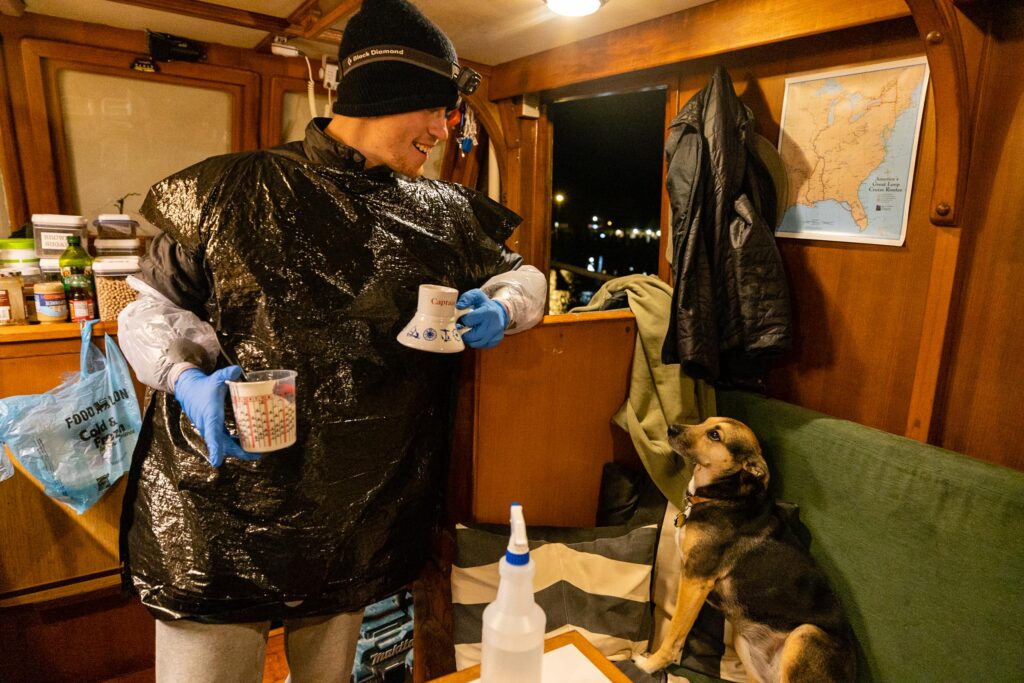 We choose a faring compound was the West System Epoxy with Faring filler. Many hours went into mixing the concoction, pouring it onto the cleaned deck surfaces, and smoothing it out. The entire deck had to be fared and then sanded to create a smooth deck surface.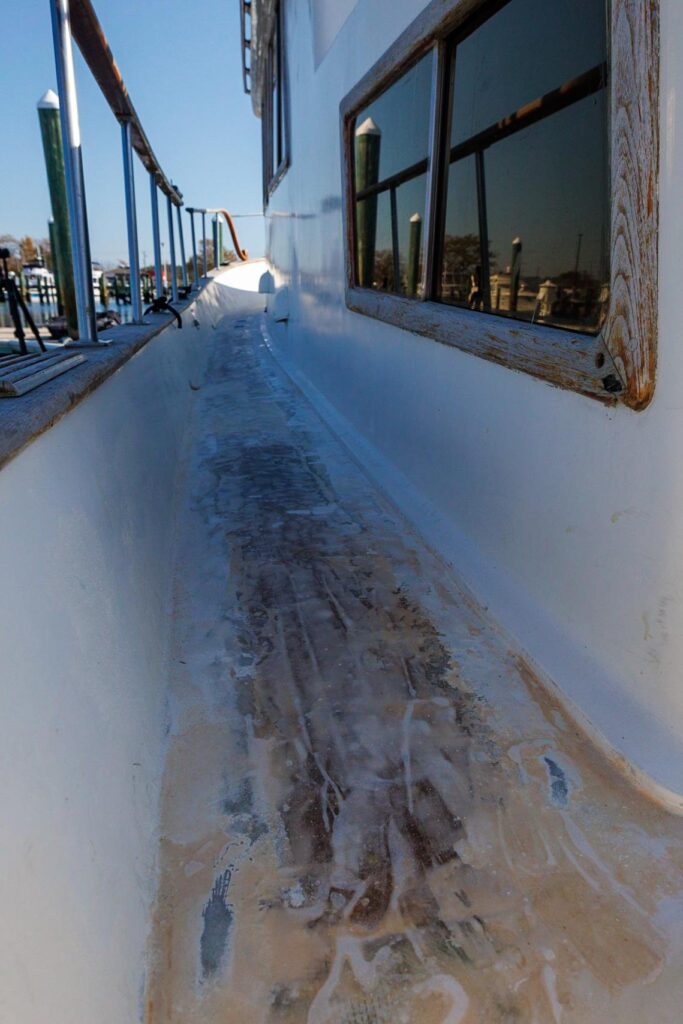 Once the decks were completely sanded, again, they were cleaned, again, ready for the final step of painting. This task turned out to be a huge problem for us. The previous owner of our boat used a paint with a company that has since closed and therefore we couldn't get the exact paint to match the existing boat color. It was a really challenging point in this project because we had some so far with this project only to have such a major visual cosmetic issue with something so small, yet so big, like the paint.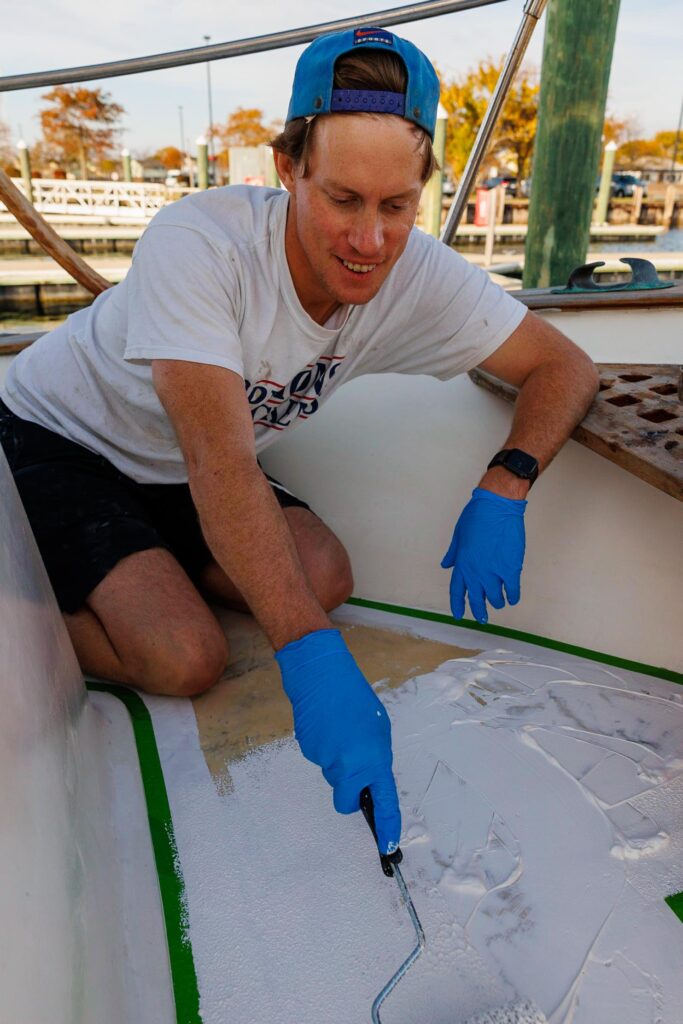 We ended up painting the boat a white from Total Boat even though our boat is an off-white color. The thinking behind this was that the next owner might repaint the whole boat, and white is at least a neutral color, easy to match. It wasn't great, but it is what it is.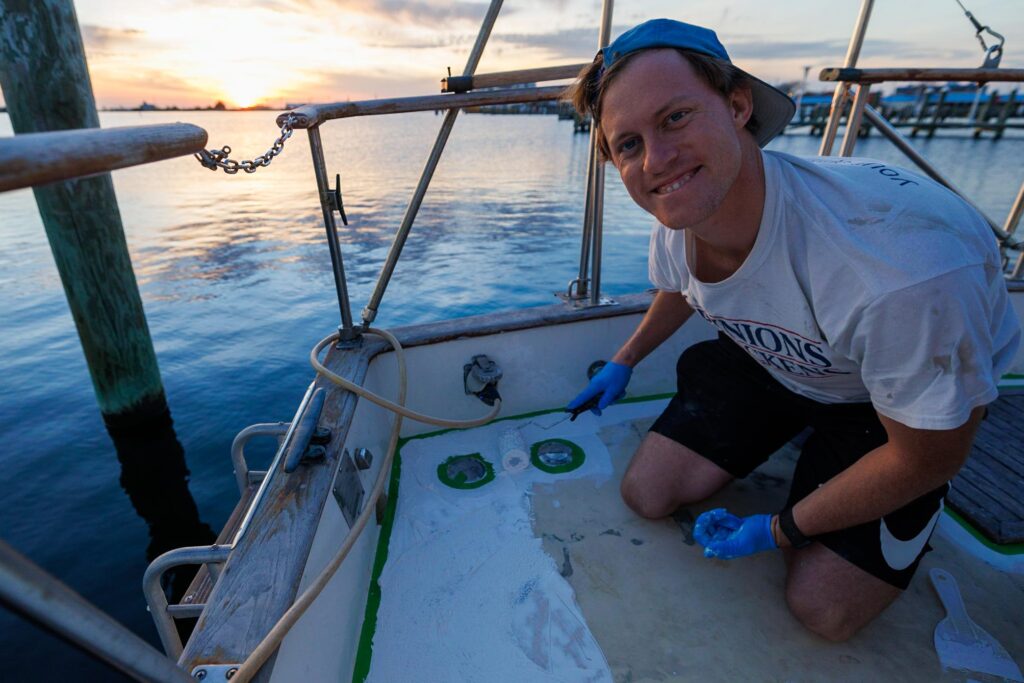 The final step was painting the decks with non-skid, a textured paint that when the decks are wet, they provide a grip so people won't slip. We used Kiwigrip for our nonskid paint in their white color. It was a lot of work taping to prep the decks for this step, but we divided and conquered the work to get this task done in one full day.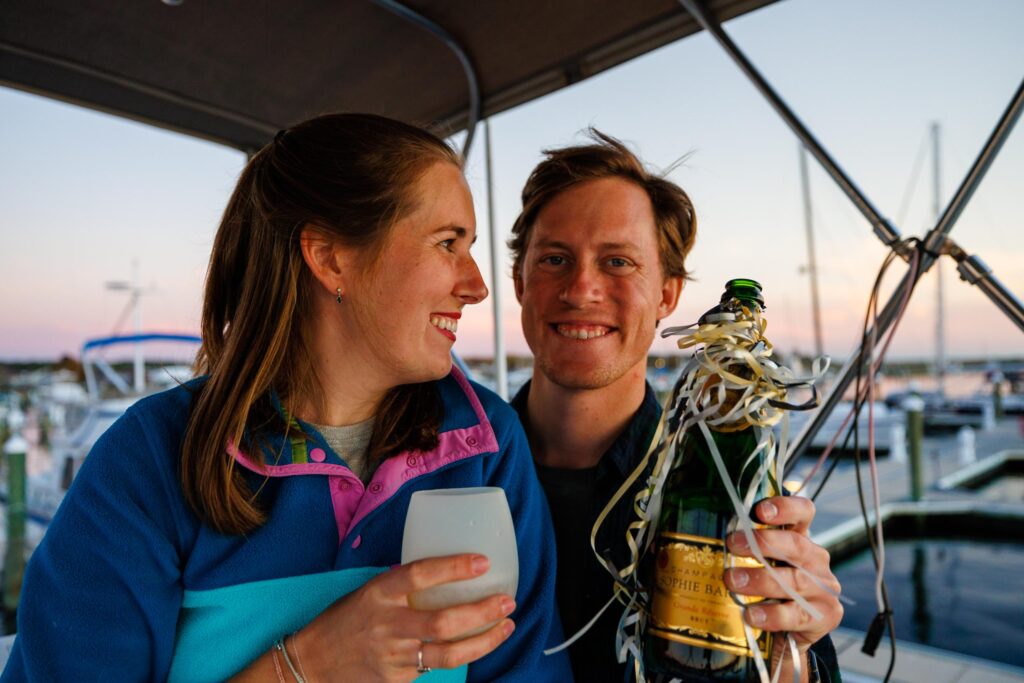 We finished the project by celebrating the completion of the project with a bottle of champagne our friends, Matt and Dave, gifted us. This was by far the most difficult boat project we undertook. Months later, I'm so happy that we did this project, regardless of the challenges it put us through. The value of not having leaky decks, wet beds, or stained sheets in priceless. Or maybe it's the price of this boat project. One things for sure though, it's been so much more comfortable riding in PIVOT as we've cruised south. We've been able to get really good sleep as our beds are not been wet and cold, making all the crew much happier.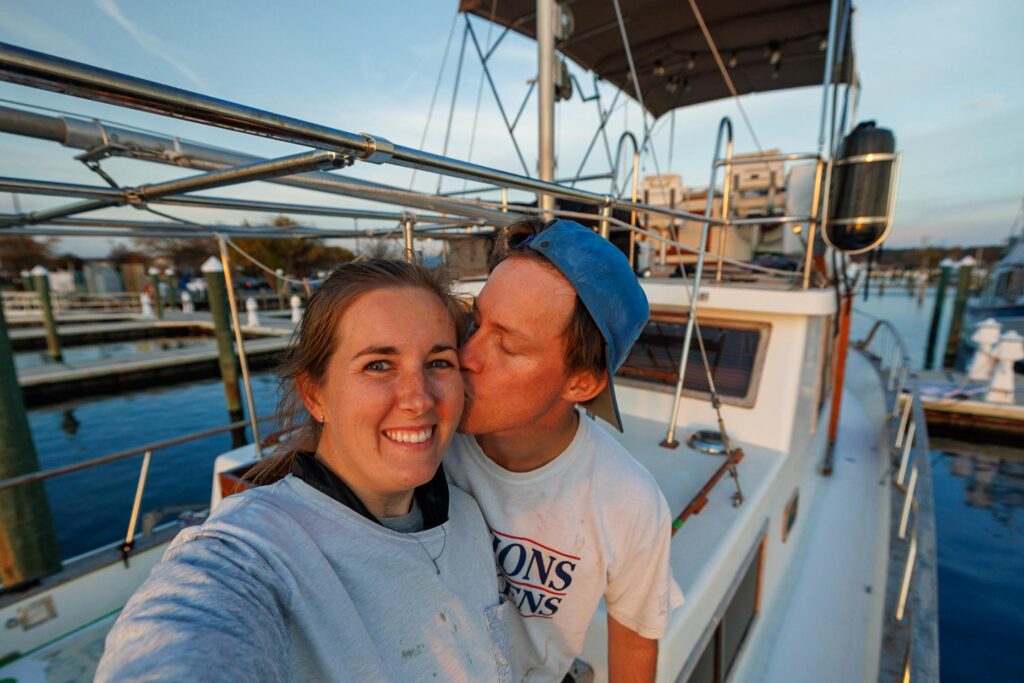 If you're considering taking on a project of a similar magnitude and want to learn all the tips and tricks that Elliot learned through success and learning opportunities, check out our Deck Replacement Guide. It's a comprehensive look at problems that arose throughout the project and how to fix them. Elliot spent months learning how to do things and acquired many new skills in the process.