Today was a tale of two days, we had a fantastic morning (one of the best) and a terrible evening (the worst). It was a day that could have been two but we got through it and learned quite a bit from it!
Our last morning in Charleston started early as we attempted to have the ideal morning on the Great Loop. We got some lattes, homemade fresh biscuits, and enjoyed a relaxing sit on a park bench. We enjoyed it as much as we could but had to head back to Pivot since we needed to check out of the marina at Ashley Bridge.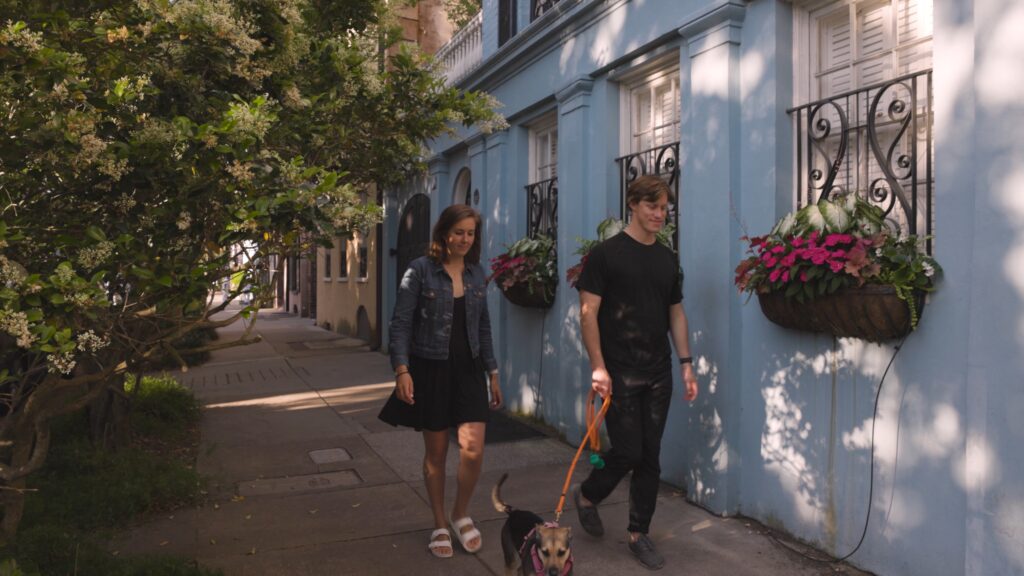 Leaving the dock went splendidly but unfortunately that was the last high moment of the day.
Since we left late, and due to the earlier tidal shift we left on a lowering tide to almost low tide. This didn't affect us initially as we were able to track the channel, however, when we needed to pull off to our anchorage – we ran aground. It was a tough turn out of the channel, and we skipped the first turn opting for the farther turn and we saw our depth quickly move to 0ft. With a jolt, we felt pivot hit the sand and soft mud.
Fortunately, this was low tide and after freaking out for a minute, we decided to just chill and wait. We thought we'd need to wait for mid-tide (3 hours) but since the tide was extremely large today we were off the ground in only 45 minutes. This was a very nice surprise, and we made our way into the river to our anchorage.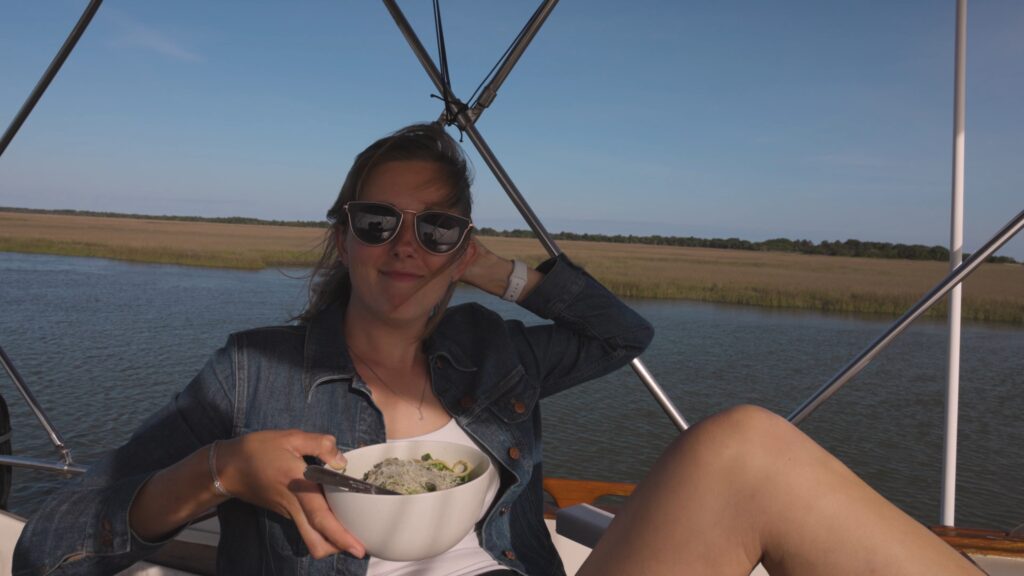 Finally we chose our spot, a beautiful view of the Atlantic Ocean, Pivot surrounded by grasses, and we thought today would end there. Unfortunately as we were taking Ollie out later in the evening, a good samaritan (Andy from SV Ecola on YouTube https://www.youtube.com/c/AbroadReachTravel ) came in his dinghy letting us know Pivot was dragging anchor down the river.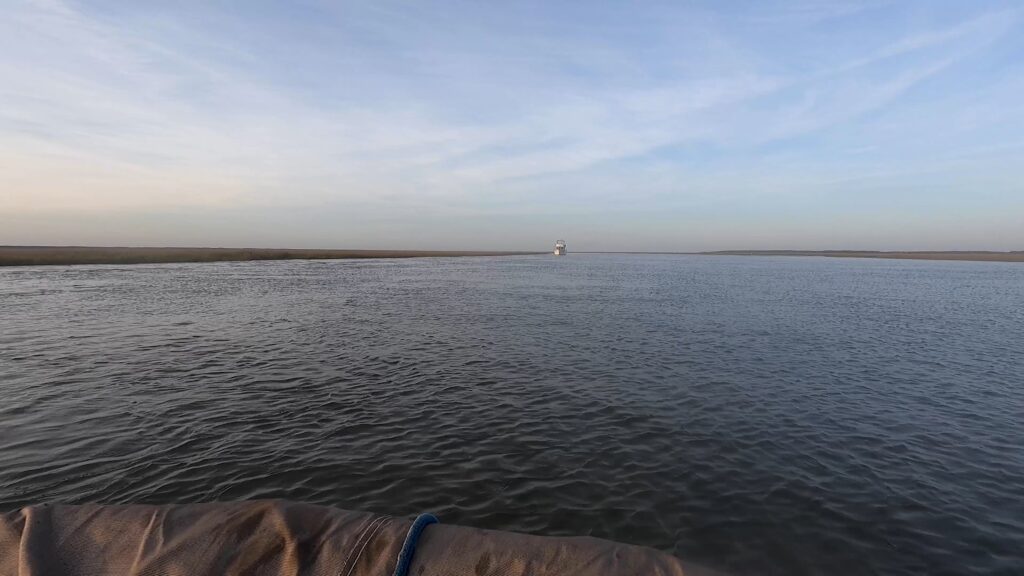 You can image our shock and worry immediately and we rushed back to find Pivot moving at quite a speed with no-one onboard. We were able to get control, and fire up the engines, before we hit anything and spent the rest of the night struggling to anchor in the King Tide. It was a crazy day, we hope you enjoy the video!