Back when we had a car, a different life ago, I did the only real maintenance I knew and needed to do. Oil Changes… Now that we currently live on a boat, I've had to completely re-learn what it means to have our systems in order! As you know, it is much more difficult to fix a broken boat than it is to simply pull into an auto shop.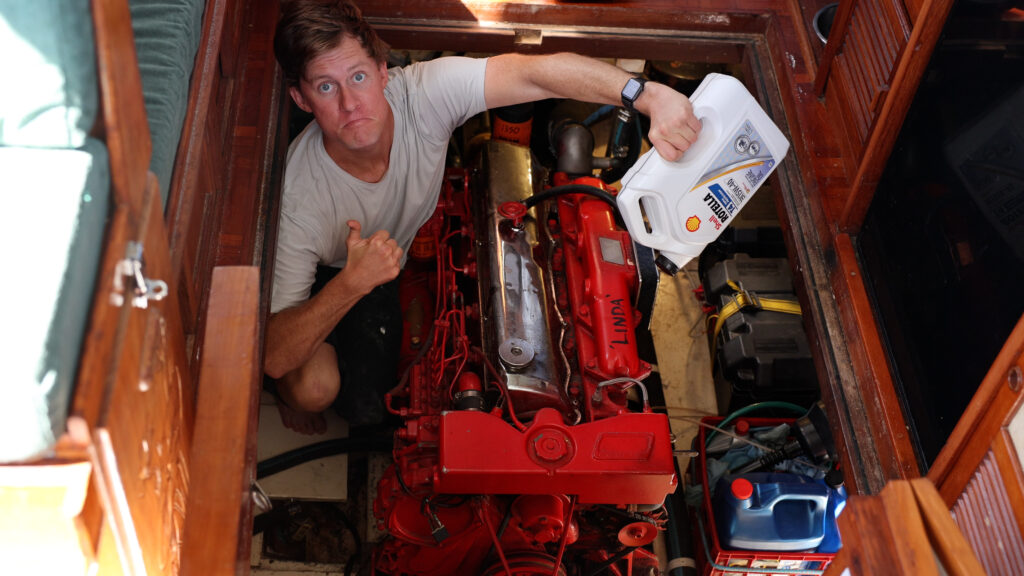 Onboard our 34′ Marine Trader, we have 2 engines. A Super 135 Ford Lehman, which get's Pivot to where she needs to be, and a 5kW Westerbeke Generator which helps us to power our lifestyle!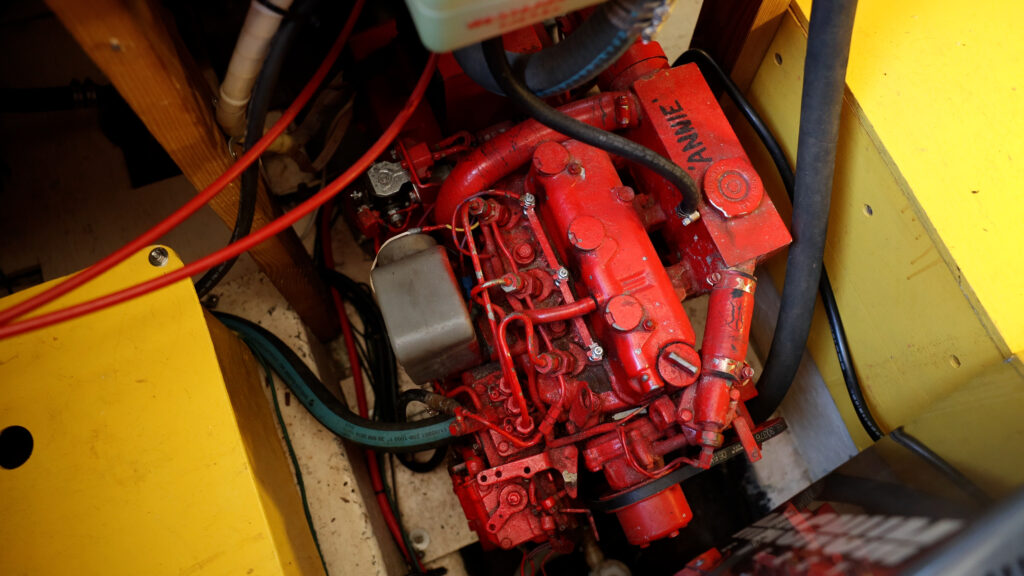 Diesel Engines are known be great workhorses, they will reliably function as long as you keep them in basic maintenance. To me this means 3 categories: quality fuel, clean oil, and kept cool. To that end, we have scheduled maintenance to make sure these function properly!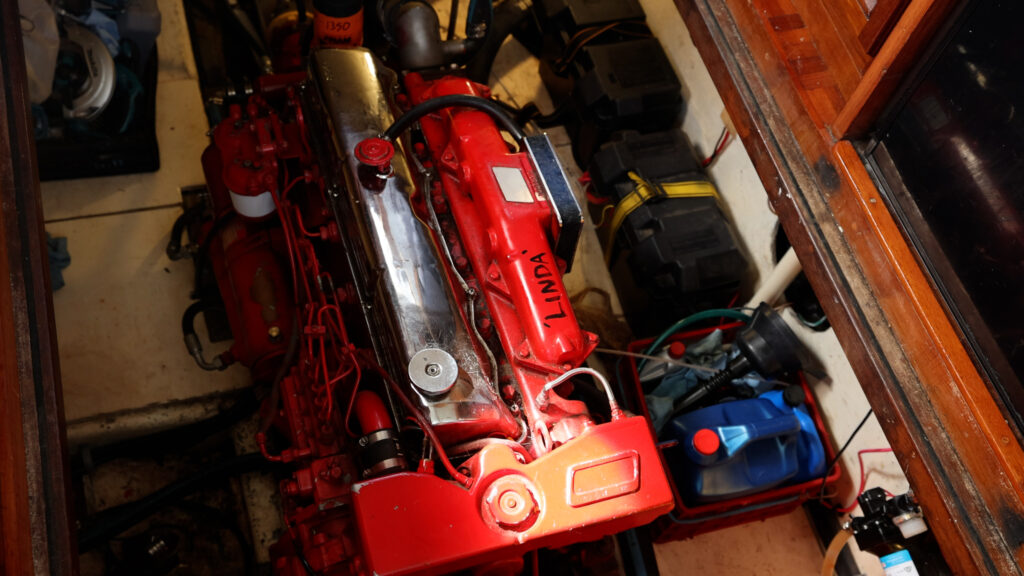 For fuel, we are changing our Racor Primary Fuel Filters and our Lehman Secondary Fuel Filter. We will change the secondary out only when we notice issues and the primary will be changed out as early as 50 hrs and as late as 100 hrs.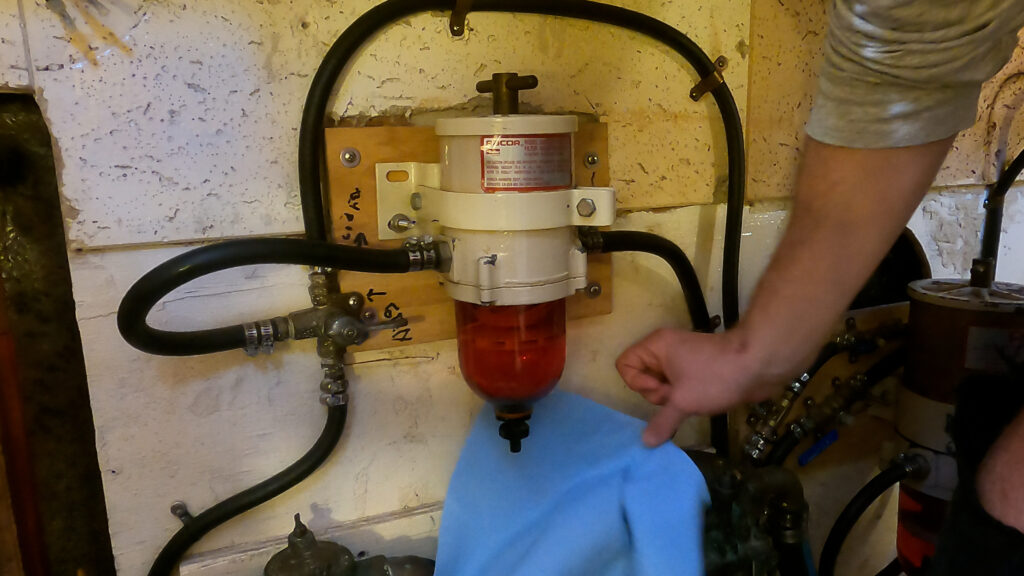 For oil, we change the oil in our transmission as well as both engines. We use SAE 15W-40 diesel engine oil which aligns with our manual incorporating the different outside temperatures we run in. We plan oil changes for every 200hrs on our engines.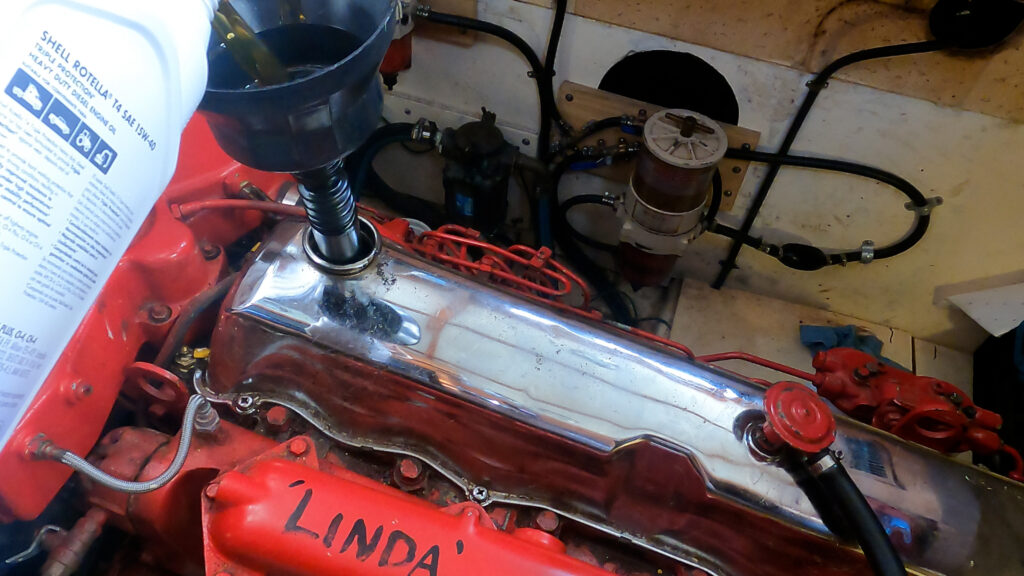 As far as how we retrieve the oil out of our engine, we've tried many different options. Unfortunately since there isn't a drain plug like most cars, you need to suck it out of the dipstick. I've tried vacuum pumps like this, but it didn't work for me. I've tried hand pumps like this, but when you are pulling 3 gallons of oil, it takes forever. This is my solution and it works fantastic! A normal drill, I have a Makita Driver-Drill, and this pump simply uses that power to pull the old oil out of the engine. Furthermore, I keep a 5 gallon bucket onboard which I keep the used oil until I can find a place to discard it! If you can't find the pump online, it should be present in most hardware stores.
For our cooling system, we check the zincs and our impellers. The zincs are a sacrificial anode and they will deteriorate instead of our expensive engine components. Very important! The impellers, present in both engines, are what get rotated to pump sea water through our engine's seawater cooling system. These are small rubber pieces that can eventually fray and break apart. We just added these to our regular maintenance list and since they looked good this change, we will check them next at our second oil change, so in 400 hrs.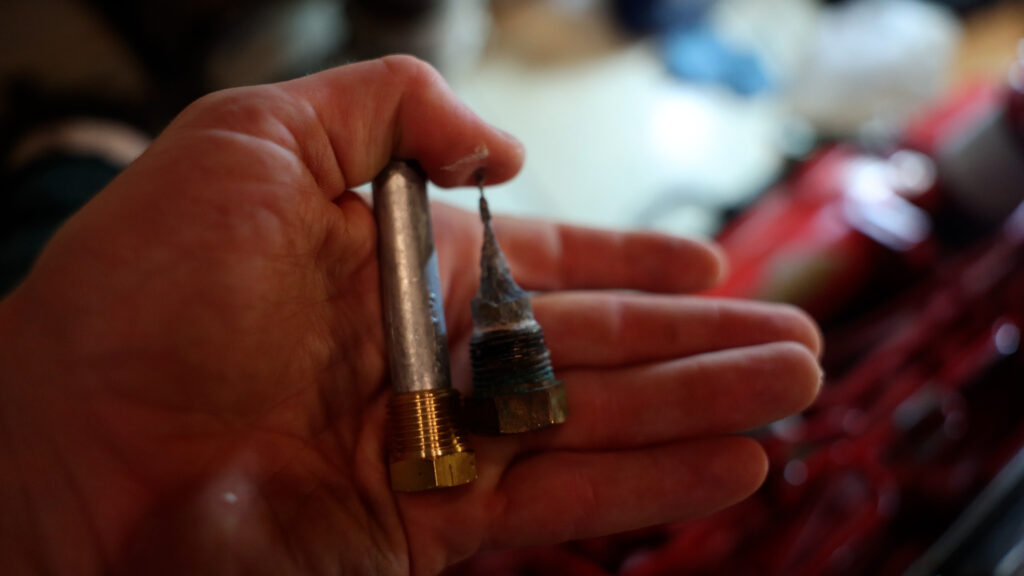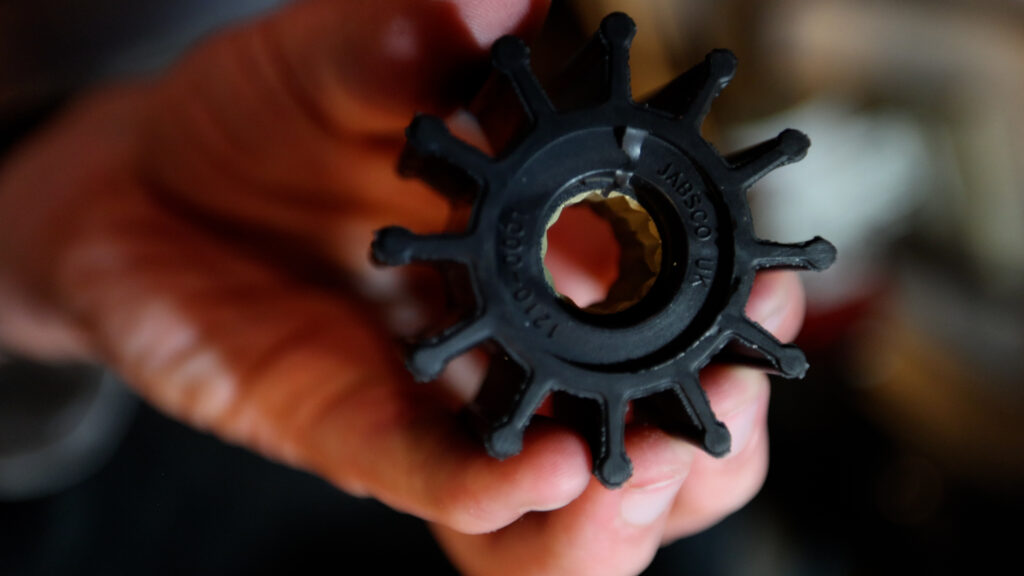 Please leave a comment below if you have any questions and we're happy to answer. Thanks!