How to maintain your boat engine
Back when we had a car, a different life ago, I did the only real maintenance I knew and needed to do. Oil Changes… Now that we currently live on a boat, I've had to completely re-learn what it means to have our systems in order! As you know, it is much more difficult to fix a broken boat than it is to simply pull into an auto shop.
Onboard our 34′ Marine Trader, we have 2 engines. A Super 135 Ford Lehman, which get's Pivot to where she needs to be, and a 5kW Westerbeke Generator which helps us to power our lifestyle!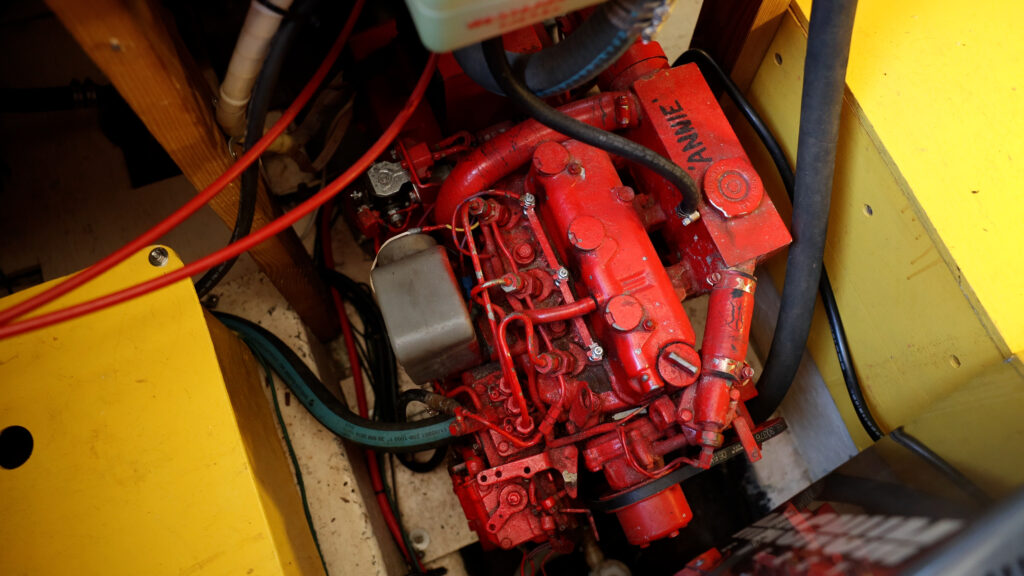 Diesel Engines are known be great workhorses, they will reliably function as long as you keep them in basic maintenance. To me this means 3 categories: quality fuel, clean oil, and kept cool. To that end, we have scheduled maintenance to make sure these function properly!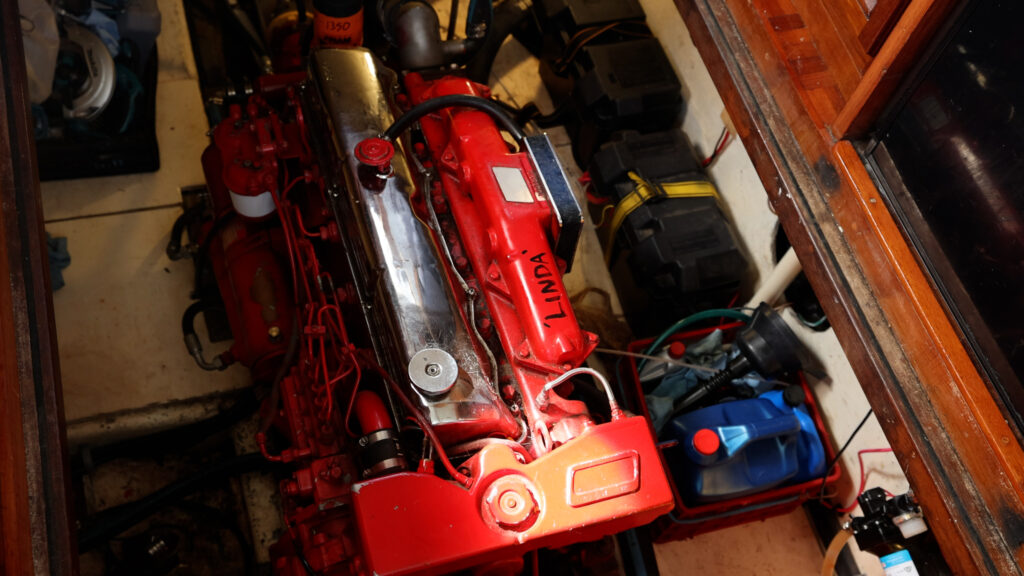 For fuel, we are changing our Racor Primary Fuel Filters and our Lehman Secondary Fuel Filter. We will change the secondary out only when we notice issues and the primary will be changed out as early as 50 hrs and as late as 100 hrs.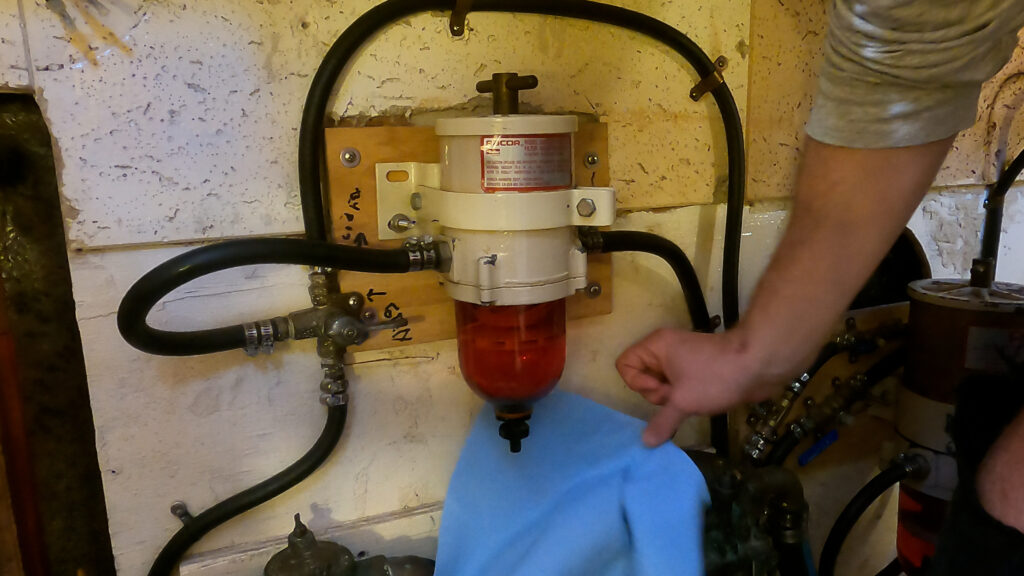 For oil, we change the oil in our transmission as well as both engines. We use SAE 15W-40 diesel engine oil which aligns with our manual incorporating the different outside temperatures we run in. We plan oil changes for every 200hrs on our engines.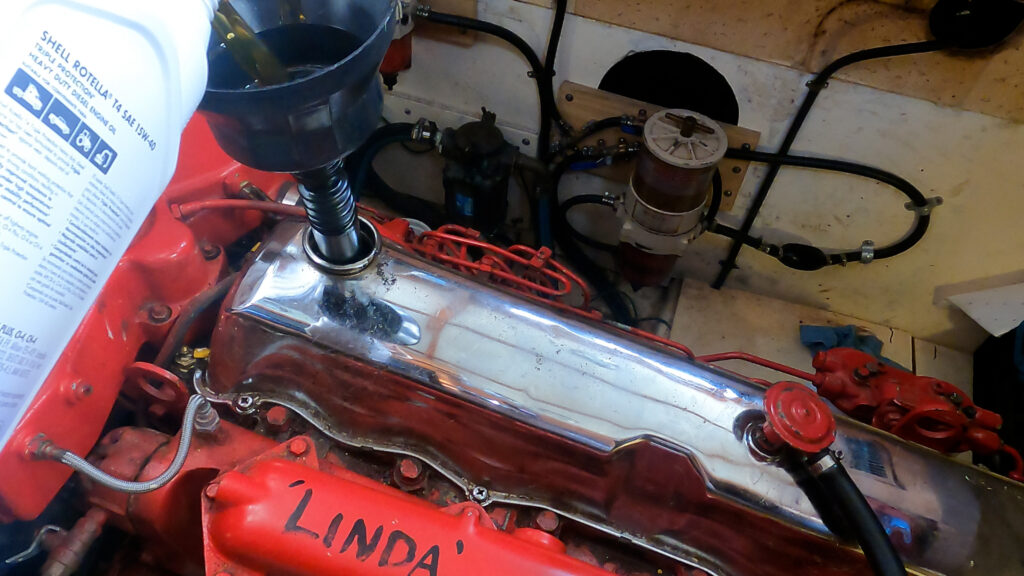 As far as how we retrieve the oil out of our engine, we've tried many different options. Unfortunately since there isn't a drain plug like most cars, you need to suck it out of the dipstick. I've tried vacuum pumps like this, but it didn't work for me. I've tried hand pumps like this, but when you are pulling 3 gallons of oil, it takes forever. This is my solution and it works fantastic! A normal drill, I have a Makita Driver-Drill, and this pump simply uses that power to pull the old oil out of the engine. Furthermore, I keep a 5 gallon bucket onboard which I keep the used oil until I can find a place to discard it! If you can't find the pump online, it should be present in most hardware stores.
For our cooling system, we check the zincs and our impellers. The zincs are a sacrificial anode and they will deteriorate instead of our expensive engine components. Very important! The impellers, present in both engines, are what get rotated to pump sea water through our engine's seawater cooling system. These are small rubber pieces that can eventually fray and break apart. We just added these to our regular maintenance list and since they looked good this change, we will check them next at our second oil change, so in 400 hrs.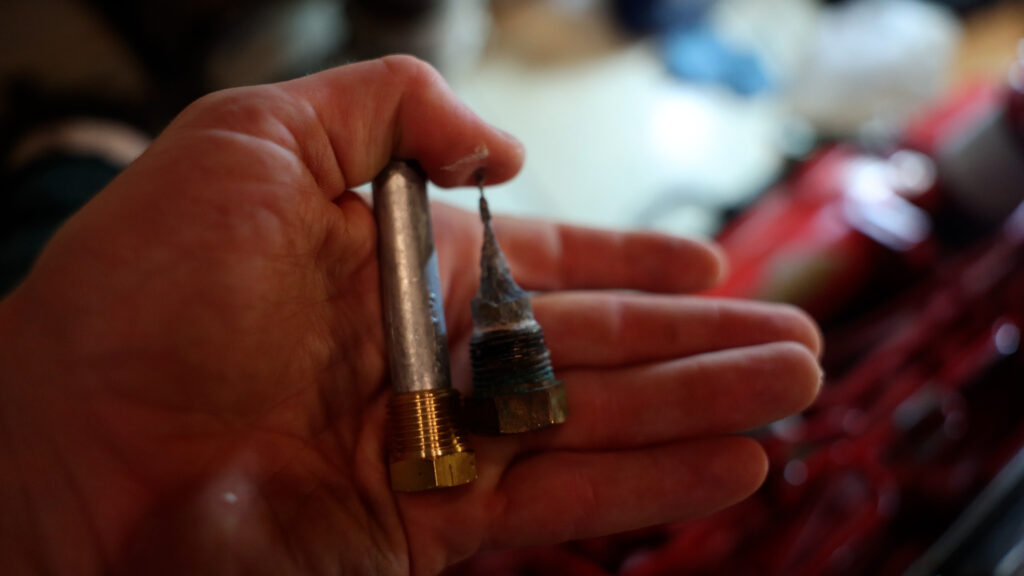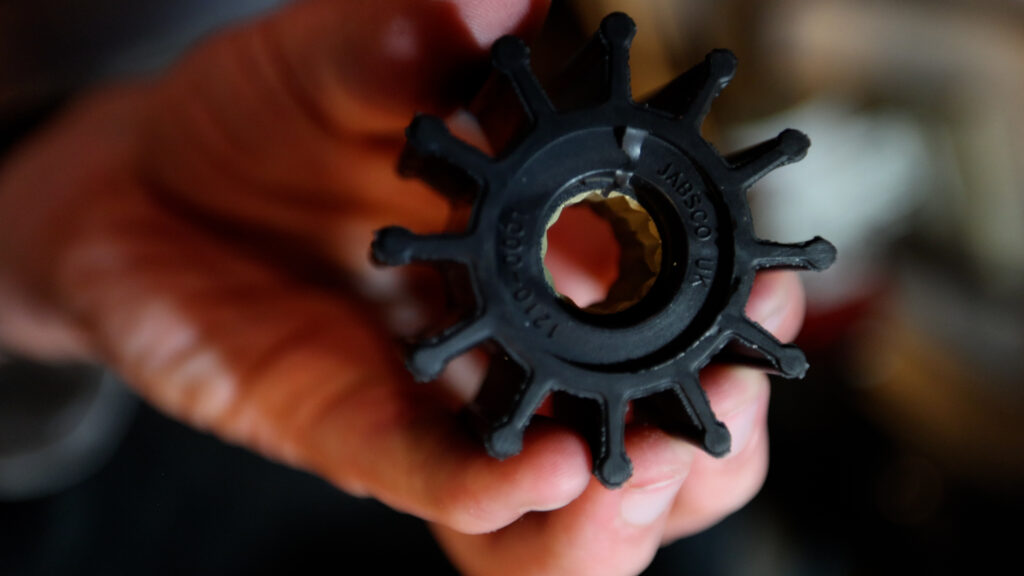 Please leave a comment below if you have any questions and we're happy to answer. Thanks!
Comments
It's a wonderful thing to see a young person becoming a seasoned seaman. Good for you. I'll be 80 this year and have enjoyed a lot of boats and days on the water. I'm enjoying following you and your crew. Thanks for the ride.

Would like to hear more on how pleased or not pleased you are with the boat purchase. Can you give us a ball park figure on the purchase price? Perhaps another tour of the inside of the boat now that you are settled in. Is the removal of the old decking material and your installation of the new deck water tight and holding up ok? I was between Marco Island and Boca Grande area in late February and early March for seven days on a 42 foot Island Packet sail boat. We charted it with friends and had a blast. Pelican Bay is a Great anchorage. The entry is a little tricky but once past the entry no problem. We drew 5 feet and never touched bottom. Useppa Island is a beautiful island with nice homes and scenery but mostly deserted of people. The restaurant ashore was disappointing. High price and so-so food. Nice stop to overnight at the pier though. Mid Captive Island is another great stop. Tween Waters Marina was very accommodating for an on overnight at the pier. Marco Island is another nice stop. Smokehouse Bay was a great anchorage.. There is a Winn Dixie supermarket that allows dingy access provided you but something. No ever check though. Hope your adventures continue to be fun!

Hi Brian! We go over your first two questions in our Q&A video; if look in the YouTube description, you'll find the timestamp for your question. Filming another boat tour video is on our list! Yes, the new deck is holing up great and we're so happy to have done this massive project done. No more cold, wet, stained beds from the leaky decks.

Thanks for the recommendations!

I find it interesting when you said that the secondary out will only be replaced or changed when the primary one has issues in 50 or 100 hours. It seems like taking care of marine fuel filters also has that kind of process which should be handled by professionals so that you actually know if it is the right time to change them or have some fixing done. And it is important to get every component checked and have issues addressed before you even go out onto the sea to prevent getting breakdowns and being stranded out there.

While it does sound like a plan to leave it to professionals, and certainly there are some parts of boat maintenance in which that makes sense, fuel filter changes are definitely in the domain of the owner. The way I think of it is risk. What is the issue of a failing filter? The answer is your boat will be slow to start, cannot reach high RPM, and eventually will not run. All these issues do not cause permanent issues and as such we can handle the replacement of filters. As long as you listen to your engine, and watch your max RPM, you will know the exact hours that it needs to be changed. Professional mechanics do not know this as it is boat-specific. On the other side, the result of over-changing your fuel filter only impacts your wallet. This is why we generally use hours as a rough estimate. Cheers!