The time has finally come to leave Georgetown, South Carolina! We really enjoyed this charming Southern Town and for our last morning we decided to hit one of our top activities so far on America's Great Loop – farmer's markets!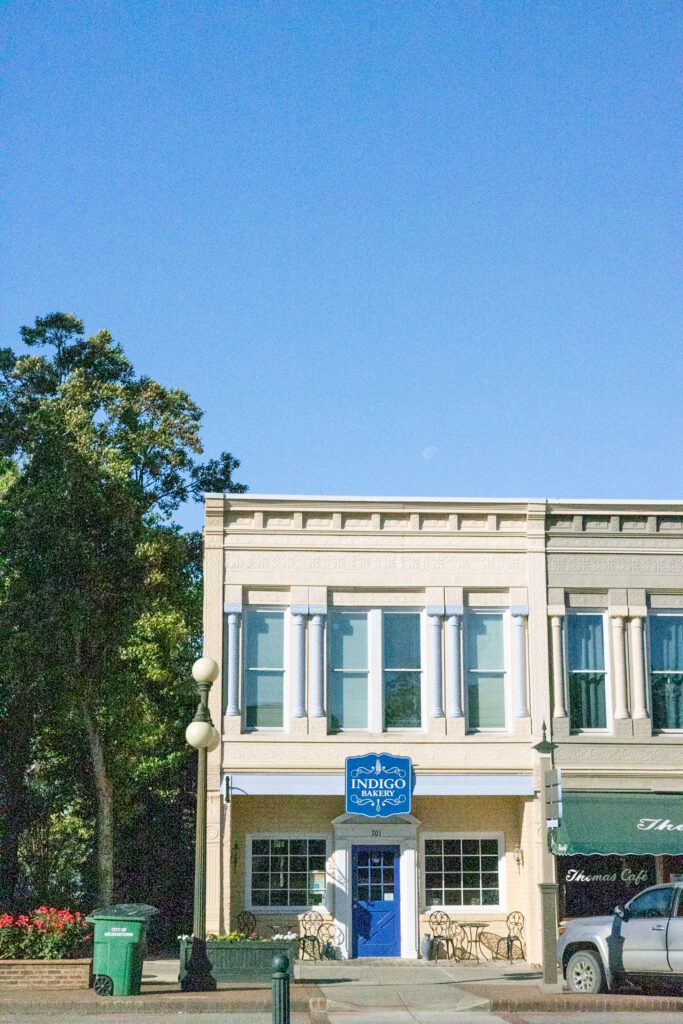 Now this may sound lame, but we love farmer's markets. They offer an amazing glimpse into a local community and you get to truly see how the locals live – our most sought after experience in traveling!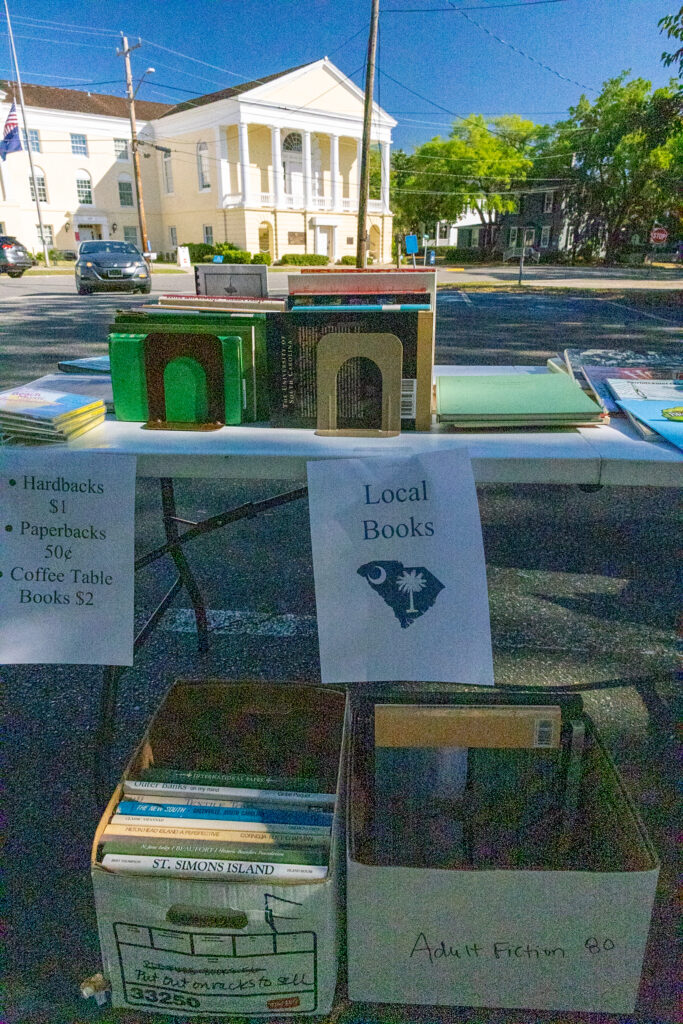 The local library's book stand.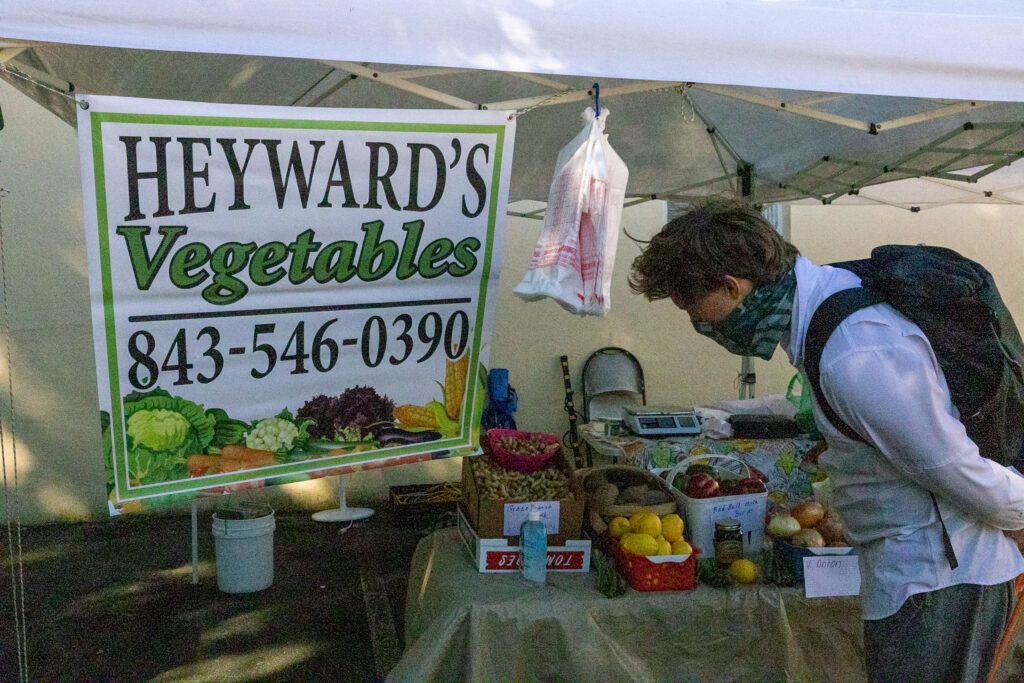 The farmer's market in Georgetown was unique in that it had a cool book stand! We picked up a book on local bird life (so we could discern some of the amazing wildlife we've seen so far) for a donation! We were also very happy to restock our fruits and vegetables on Pivot.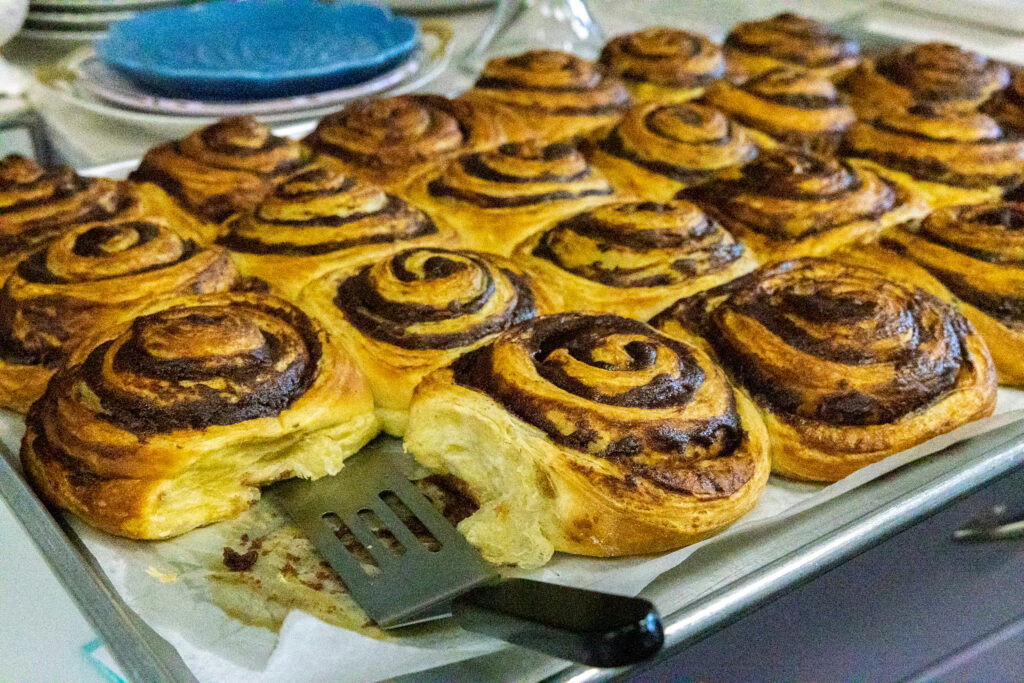 Indigo Bakery, Georgetown South Carolina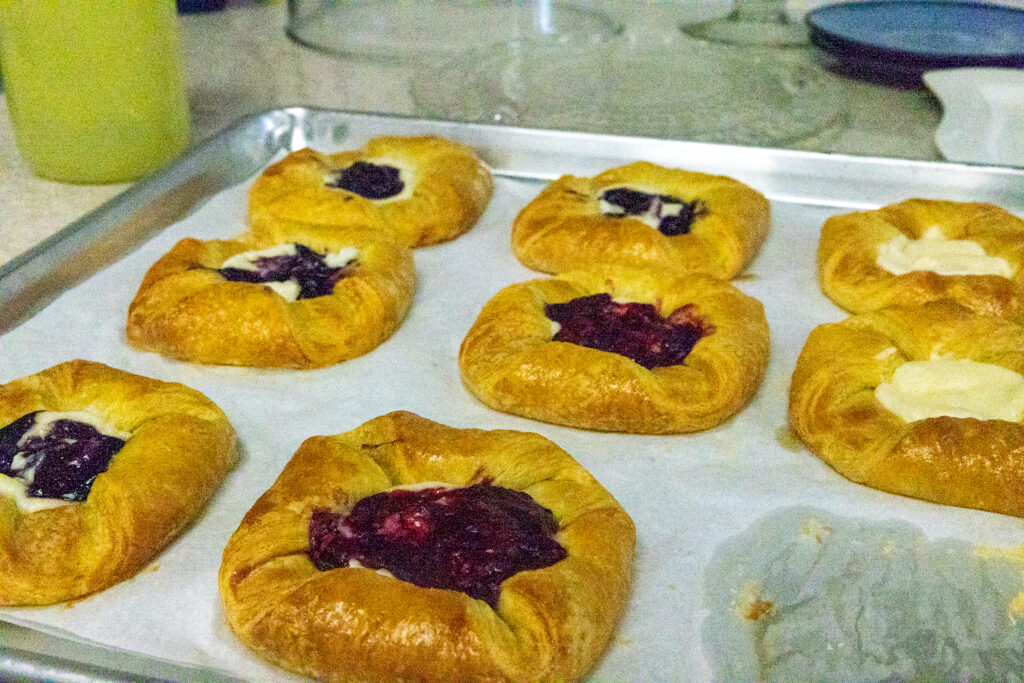 Raspberry Danishes
To wrap up our morning we headed to Indigo Bakery, where which we were eyeing all weekend! Finally we decided to get some of their famous cinnamon buns along with some lattes and sweets.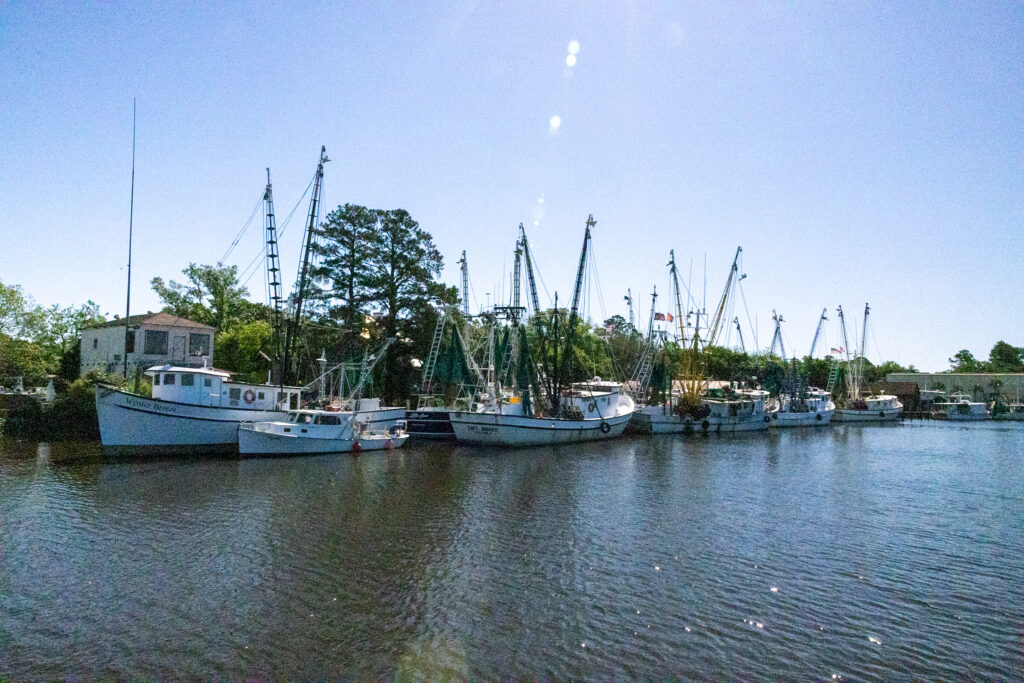 Georgetown Wharf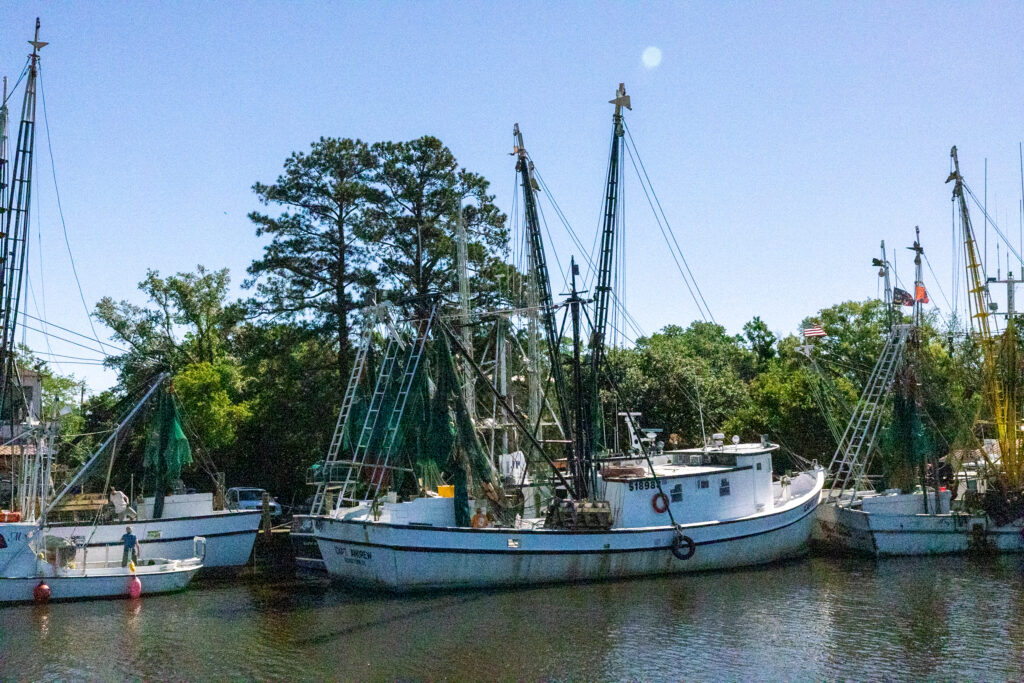 Leaving the Georgetown anchorage is super simple and we headed up the Waccamaw River to Myrtle Beach. It was a very pleasant cruise and the Waccamaw was so serene and gorgeous! It heads inland so we got a bit of a change from our recent coastal cruising.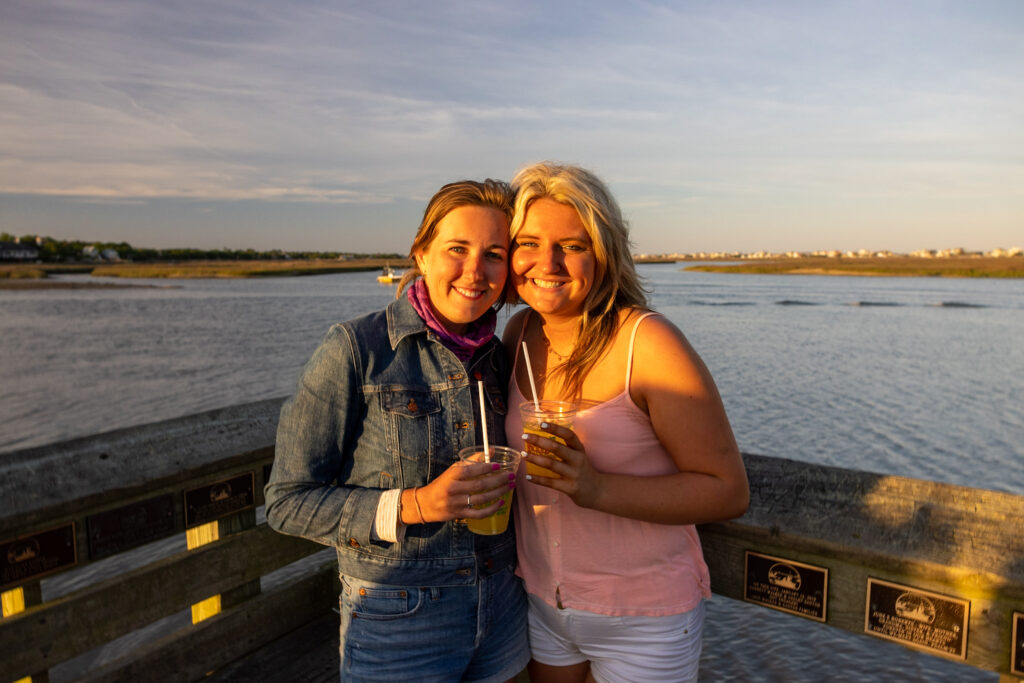 We wrapped up the day docking and Osprey Marina in Myrtle Beach South Carolina. Jenn's sister Katie came and spent a night on the boat which we really enjoyed! She graduated from USC this year and it was amazing catching up. We hope you enjoy the video!