We have been traveling full time for the past 2.5 years. The places we've been able to see and experiences we've had are priceless and something I will cherish for the rest of my life. It doesn't go without saying though there are some downsides to this lifestyle. Full-time travel makes it difficult to build community that would otherwise be built in one location over an extended period of time. Making friends that share this lifestyle and also balance a YouTube channel and blog has been one of the most beneficial things we've done for our mental health and overall happiness is to connect with other content creators who travel full-time. It's been amazing to virtually meet people and get to know couples over FaceTime and relate on the ups and downs of YouTube and this lifestyle. The best is when we get to meet these incredible people in real life and hang out. That's just what we did with Adam and Kathryn from Adventures of A+K.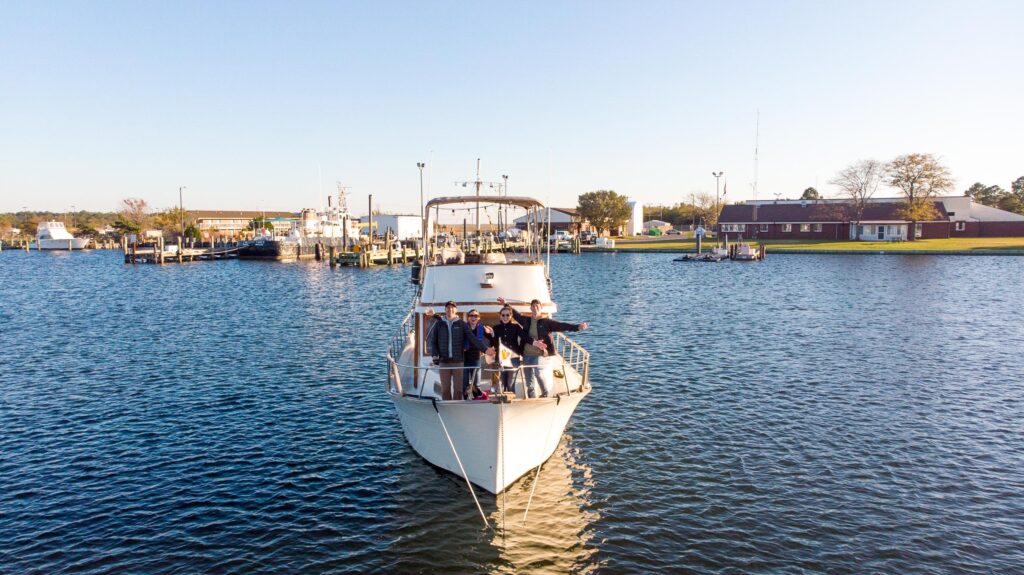 A little background about Adam and Kathryn; they are a married couple around our age who live in a van with their dog, Kona, and travel around the United States full time exploring different cities, visiting National Parks, and hiking a variety of trails which range in difficulty. Adam and Kathryn create beautiful travel videos that are packed full of knowledge about certain areas of the country and write detailed travel guides their website, adventuresofaplusk.com.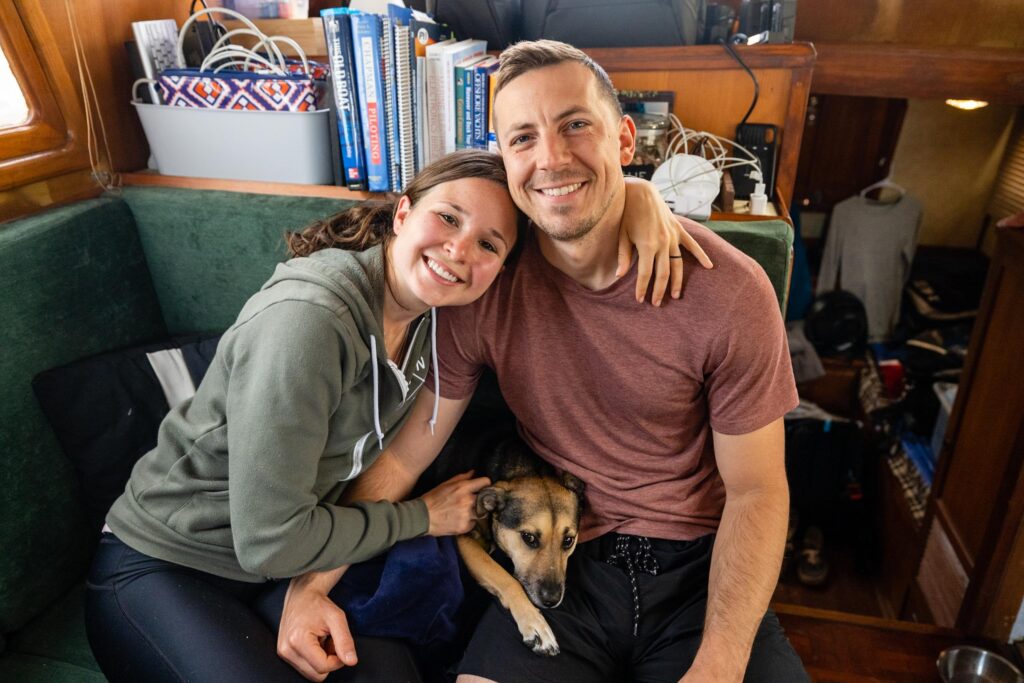 We got to know Adam and Kathryn over Instagram in 2020 and had our first of many FaceTime calls in December. We continued chatting in 2021 and made plans to meet up as our travels aligned in the Great Lakes region of the United States in the summer of 2021. Due to Elliot's wrist break in May 2021, our plans changed and we had to postpone those plans as we wouldn't be boating to the Great Lakes region until the following year. Adam and Kathryn continued their travels to the northeast and were able to make their way to see us in early November. It was so exciting to finally meet them in person after virtually getting to know them for the past year.
We spent 3 days with Adam and Kathryn showing them boat life and exploring Crisfield, MD, the town we called home for the previous two months. We began our time together with Indian food, something very close to our hearts. Together, we cooked Adam and Kathryn an Indian feast for dinner which included naan, paper dam, chana masala, and palak paneer. For dessert we enjoyed some traditional Indian sweets. It was a great first nigh of chatting and hanging out. The following day we showed Adam and Kathryn around the marina via our dinghy, Fred, and our new dinghy motor. Both Adam and Kathryn got to drive the dinghy and get a feel of what it's like to drive our "car." It was a great experience that showed one of the many aspects that are different to van life.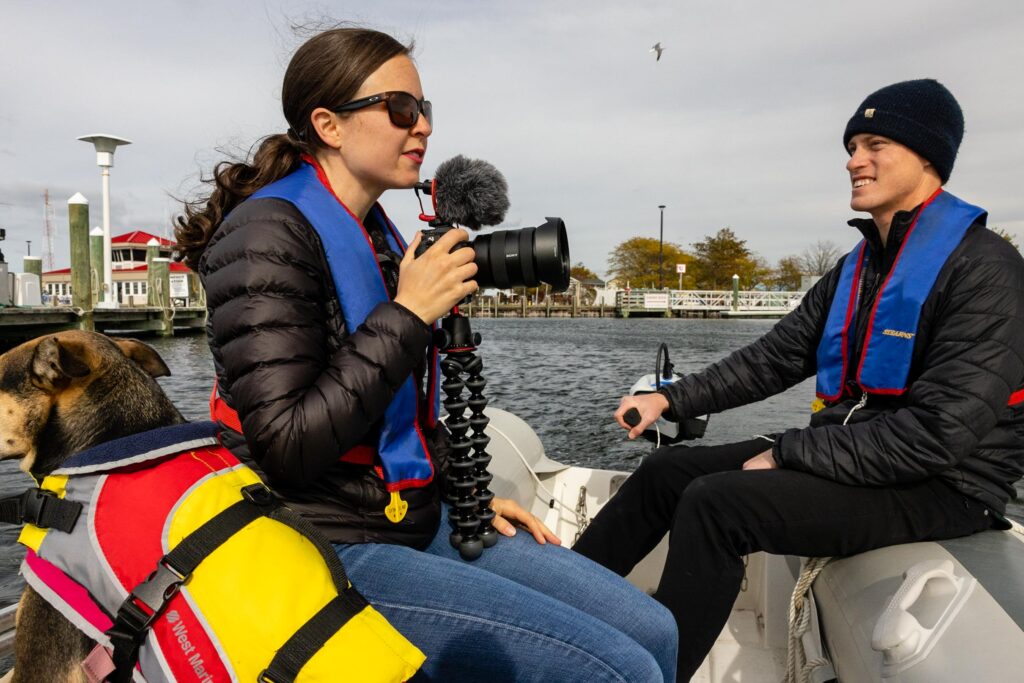 Later that day we walked into Crisfield, where we ate crab cakes at the Crab Place and walked to the public library where we watched the sunset on the public dock. It was so fun to show Adam and Kathryn some of the best parts of Crisfield and get to experience one of Crisfield's killer sunsets together!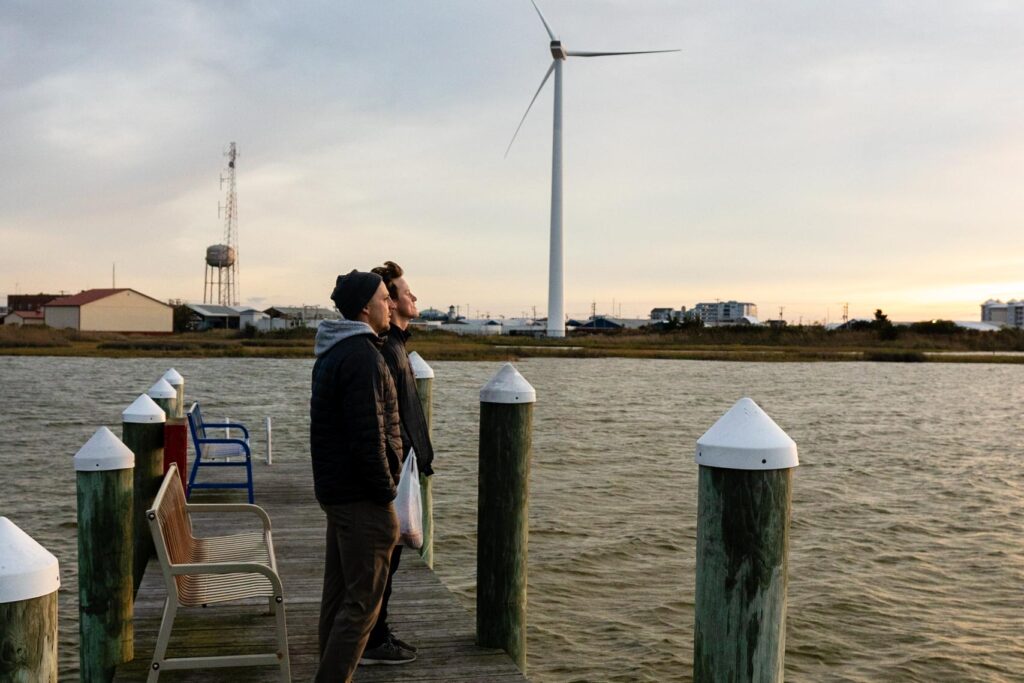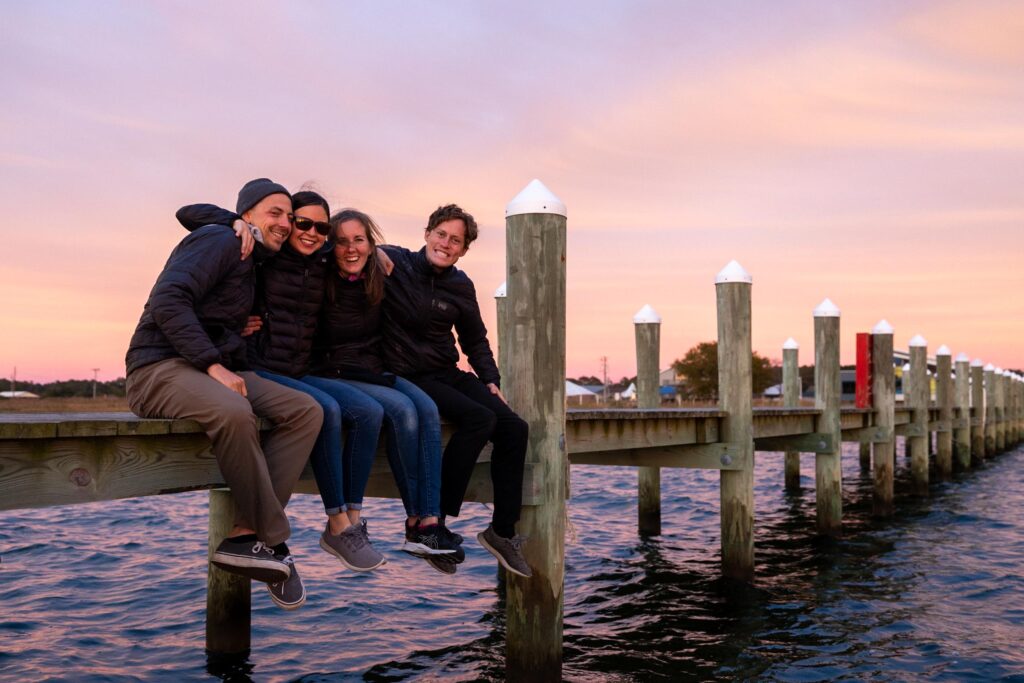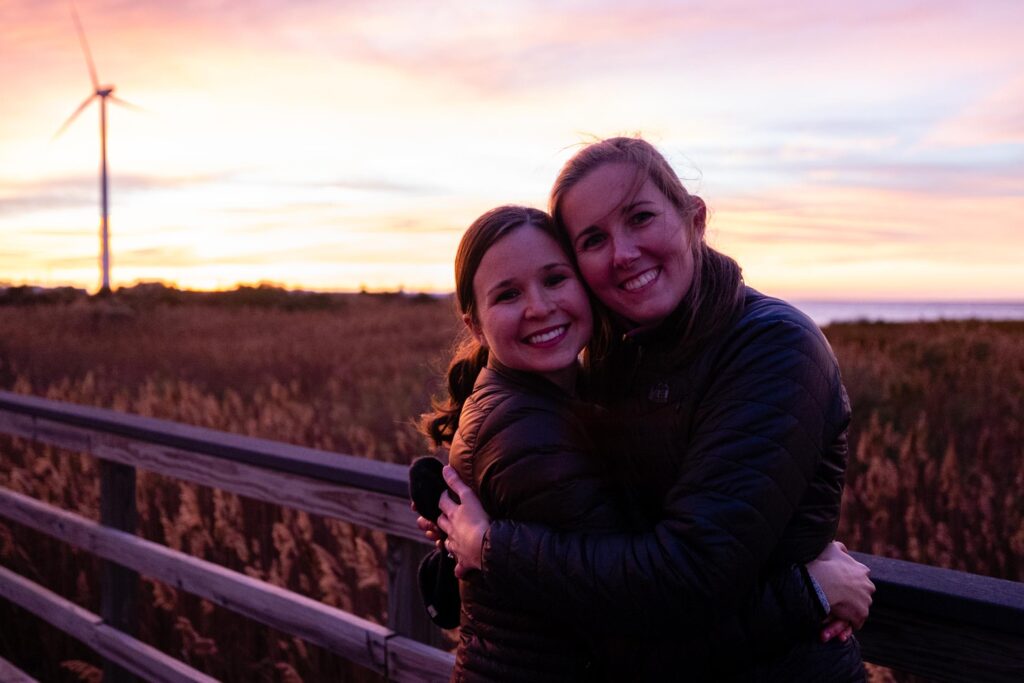 The following day, we celebrated Adam's 34th birthday by taking PIVOT out for a cruise. It was a really awesome day for a cruise because we had sunshine, a few clouds in the sky and the wind had finally let up after days of very windy weather. We really lucked out with some great conditions. Adam was able to drive PIVOT and we were able to show Adam and Kathryn what our typical day on the water cruising looks like. We were able to compare and contrast the many similarities of van life and boat life throughout our time together. It was awesome to hear as van life has always been something we've been interested in doing and hope to do it in the future.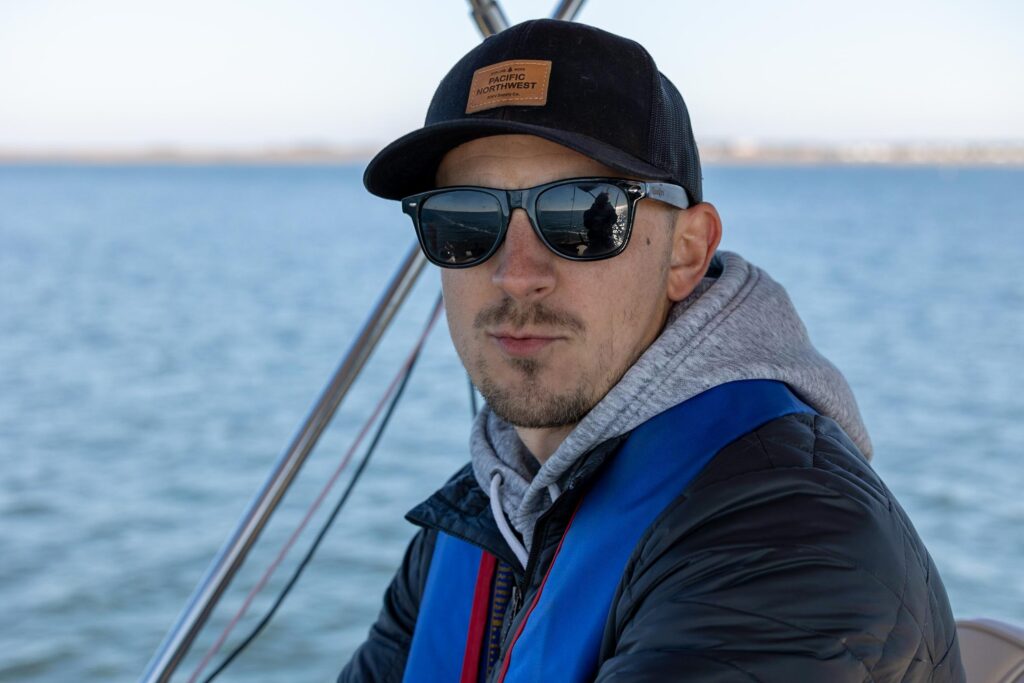 We completed the Adam's Birthday by anchoring in Somers Cove, grilling out a delicious dinner, celebrating with some treats for dessert, and playing games. It was such a fun day and we felt so honored to be able to celebrate Adam's birthday with them both.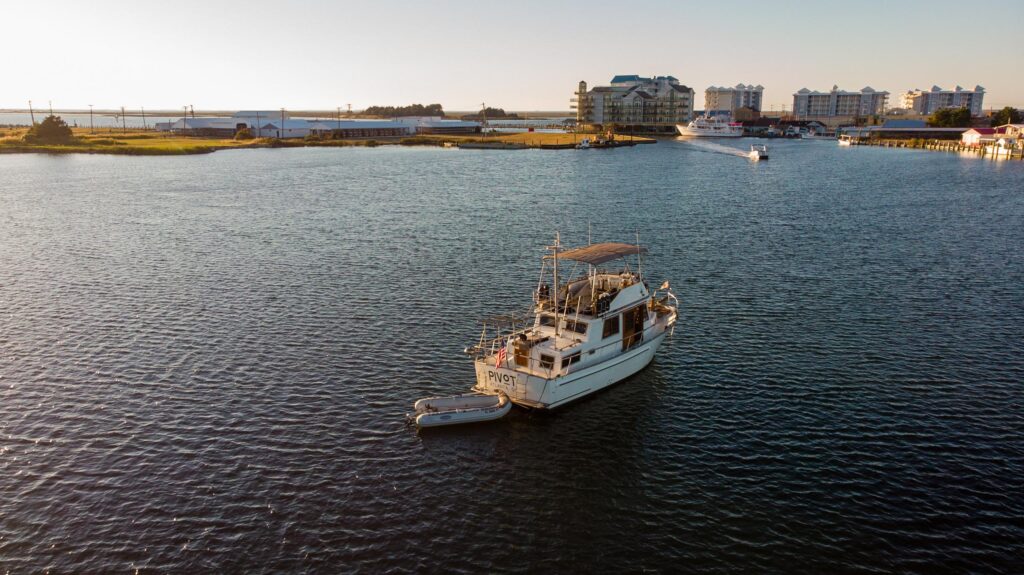 Meeting internet friends in real life is a really cool experience. Over the many FaceTime calls and messaging over Instagram and messenger, we've been able to get to know each other better and better. There was alway a little bit of worry in the back of my mind prior to meeting them whether we'd really get along in real life. It's one thing to meet and chat online, but it's a whole new thing to spend 3 days together. The three days together felt like we've been friends for years and the conversations we shared, deepened our friendships. We're very lucky to call Adam and Kathryn friends and can't wait to spend more time together in the future.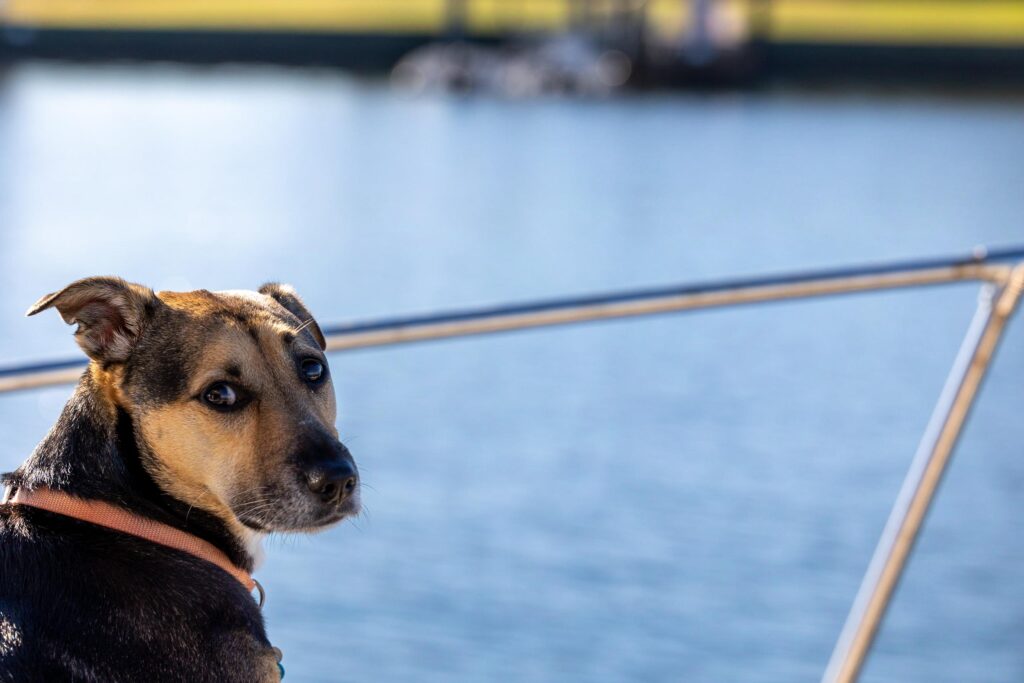 We highly recommend following Adam and Kathryn as they travel around the United States and Canada in their converted van as well as expand their travels broad. You can find them on Instagram, Facebook, YouTube and their blog.
Watch Adam and Katheryn's video of our time together: