We started our biggest boat project to date! Like most things, we jumped into the deep end. Elliot did extensive research prior to starting this project, but didn't have any experience with saws and grinders, fiberglass, or projects of this size. That didn't stop him given his motto is "nothing to it but to do it." This is the first of two videos on our deck replacement project, where we replace our entire 34 foot trawler's old, soft, leaky decks.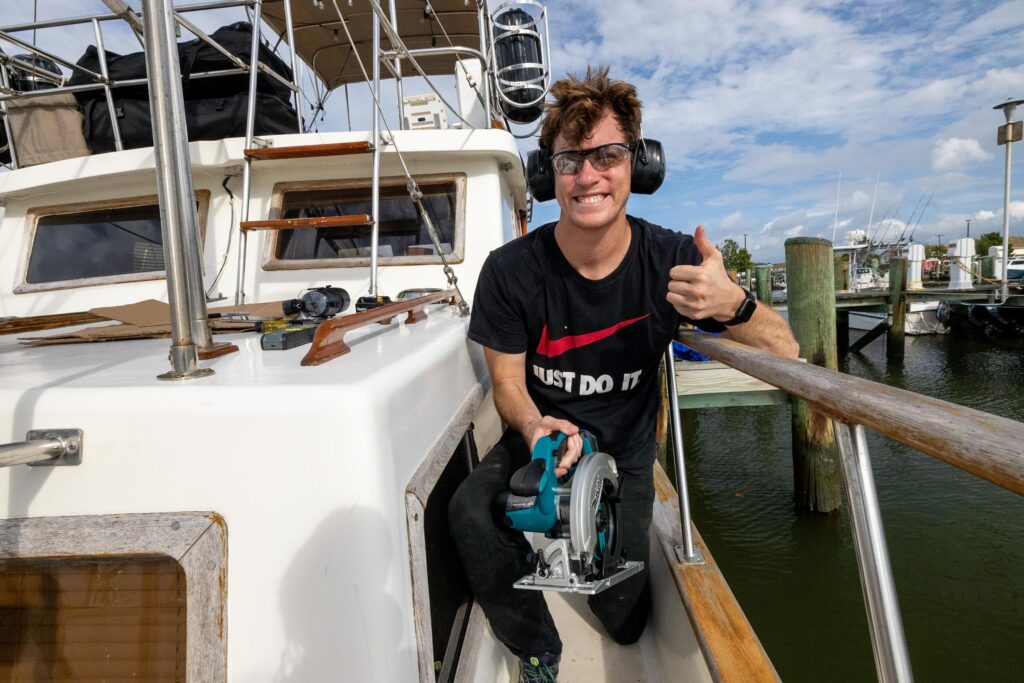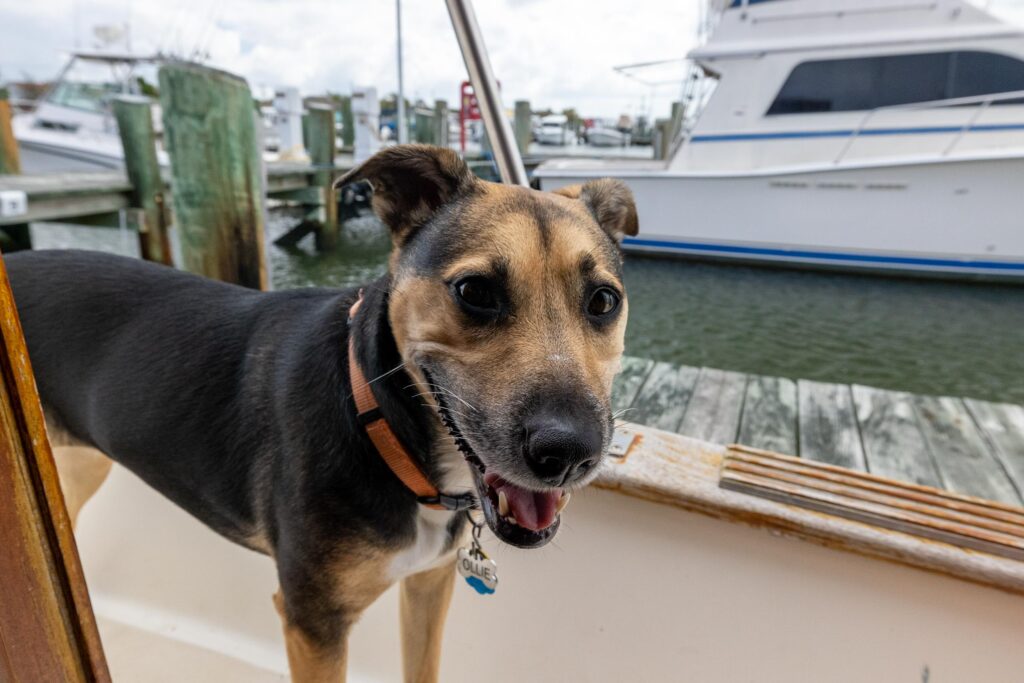 We begin with a section of the deck from start to finish, with the exception of faring and painting which are the very final steps. Elliot cuts into the deck using the saw for his first time ever. Once he cuts the first outlined section, he's able to pull apart the top layer of fiberglass and see what's beneath.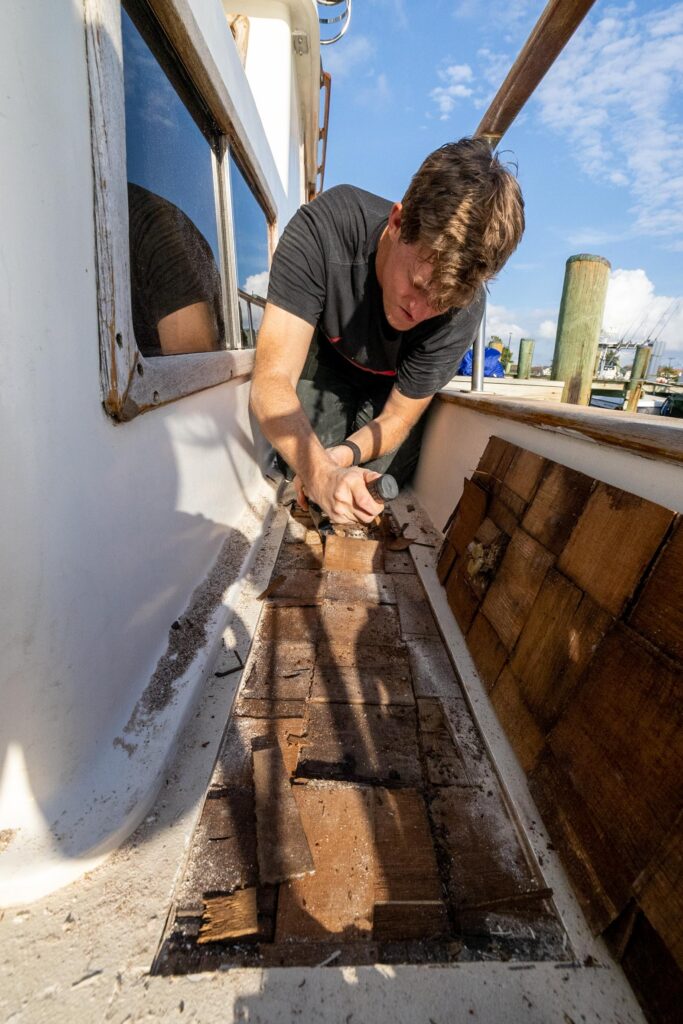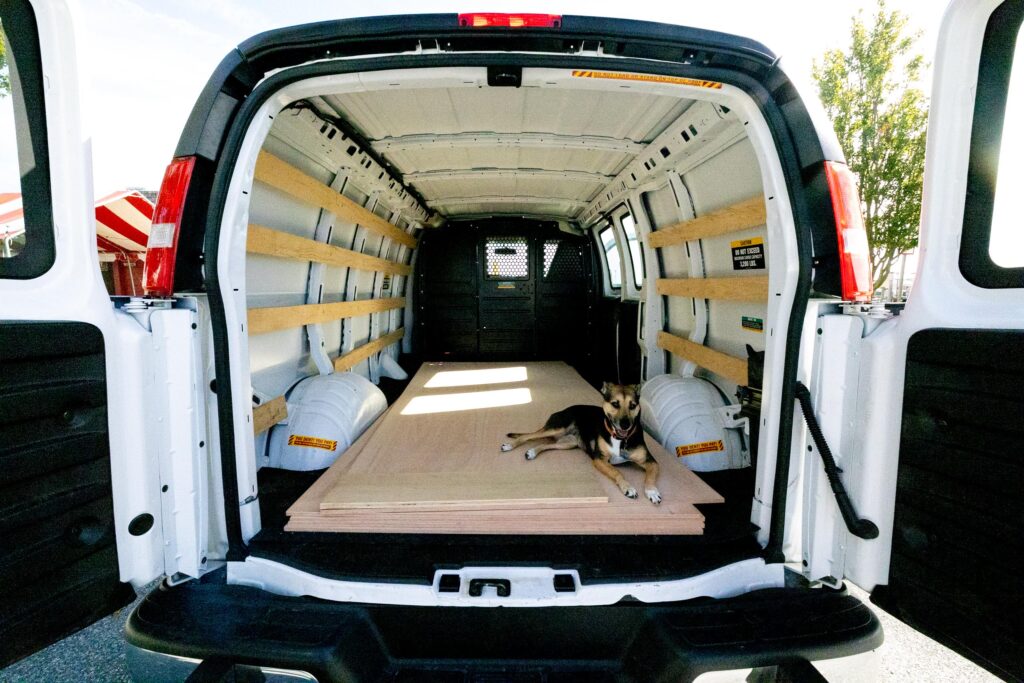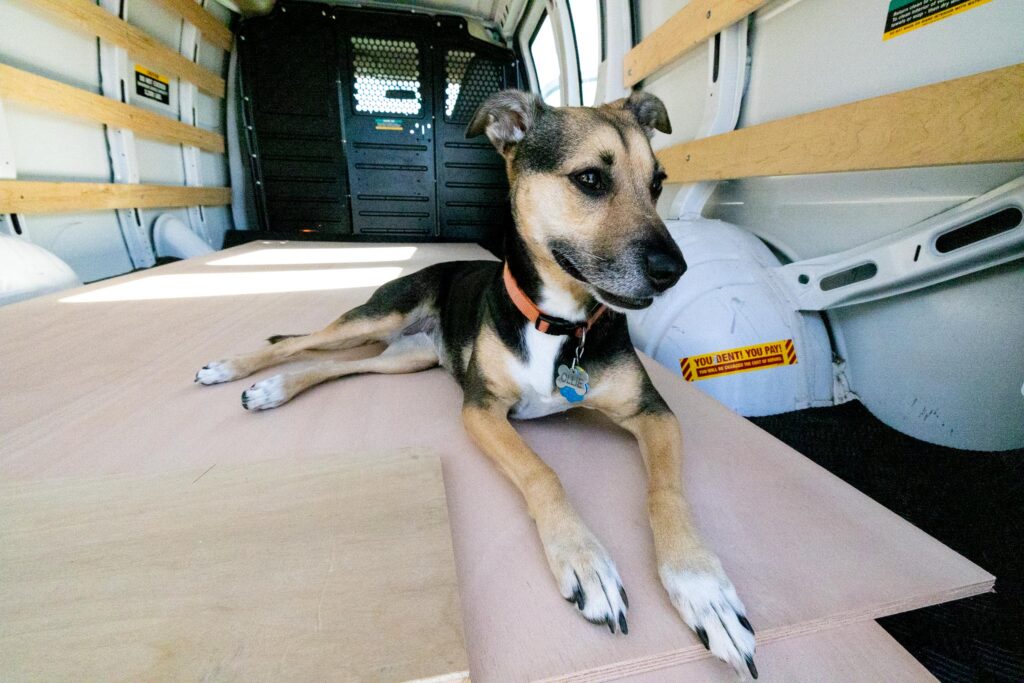 For the first time, we saw the small wood blocks that were flaking apart through age and past water damage. It was a sight to see! We saw clear holes in that base layer of fiberglass where water clearly had an easy path into the cabin. Elliot repaired the base layer of fiberglass with more fiberglass and epoxy.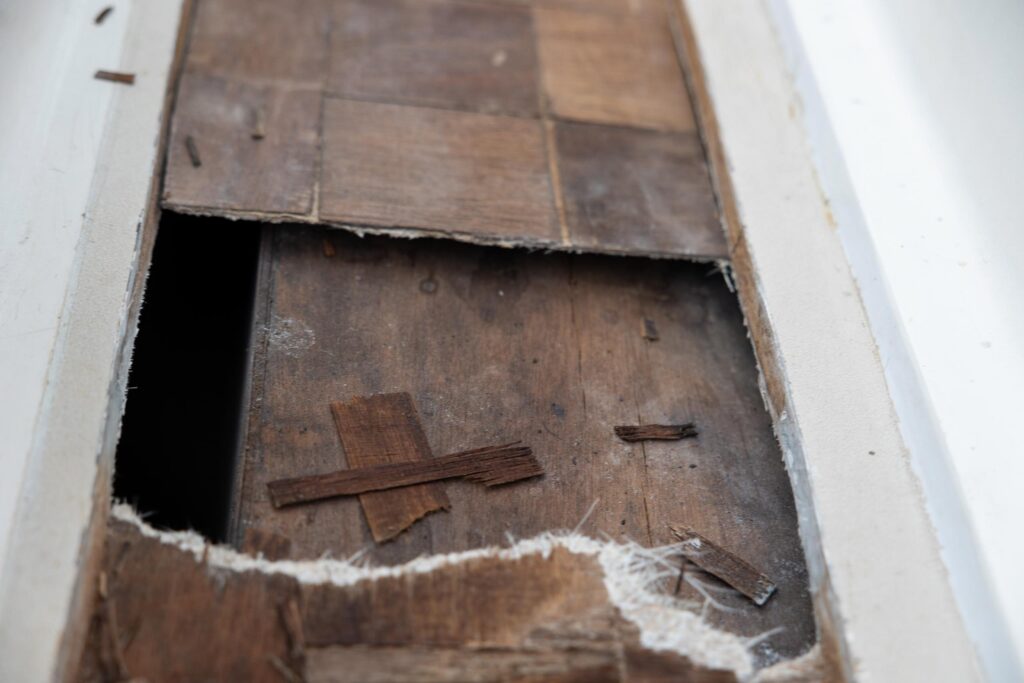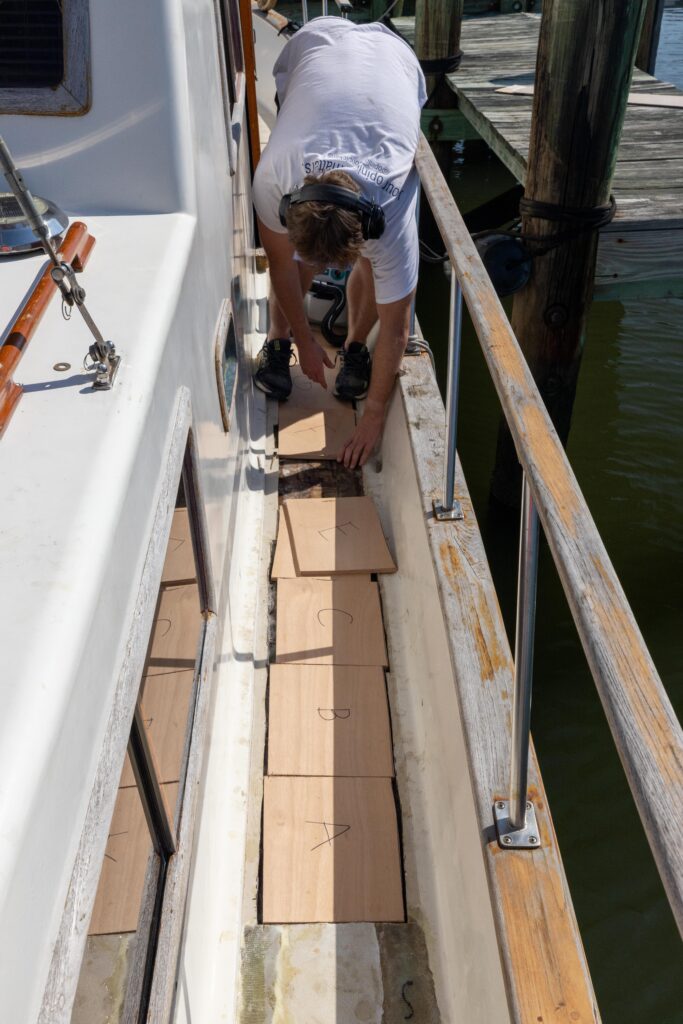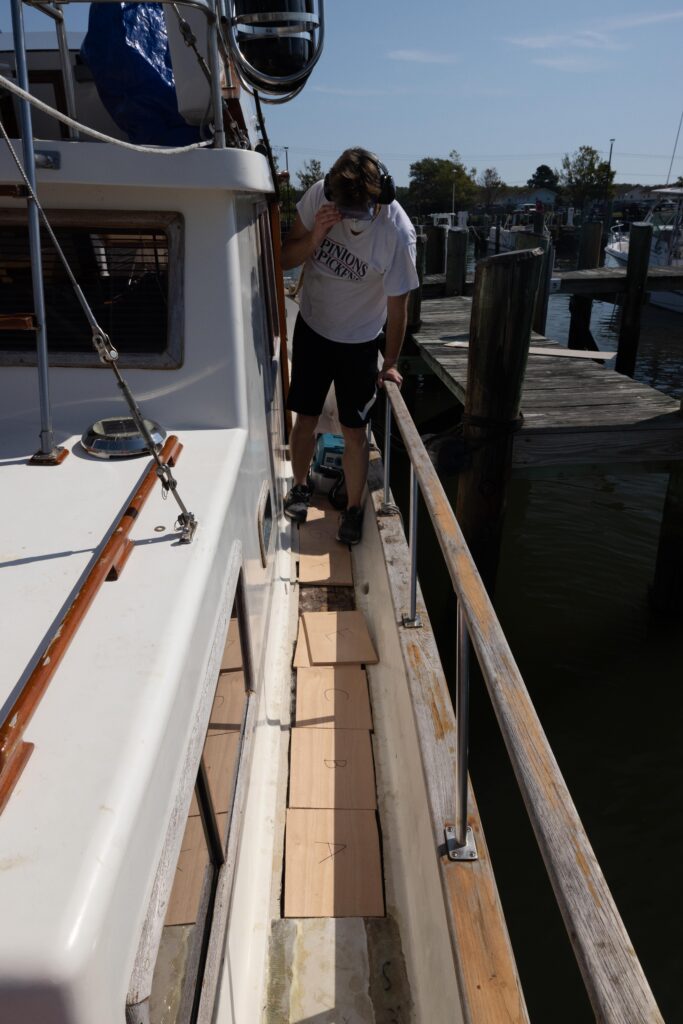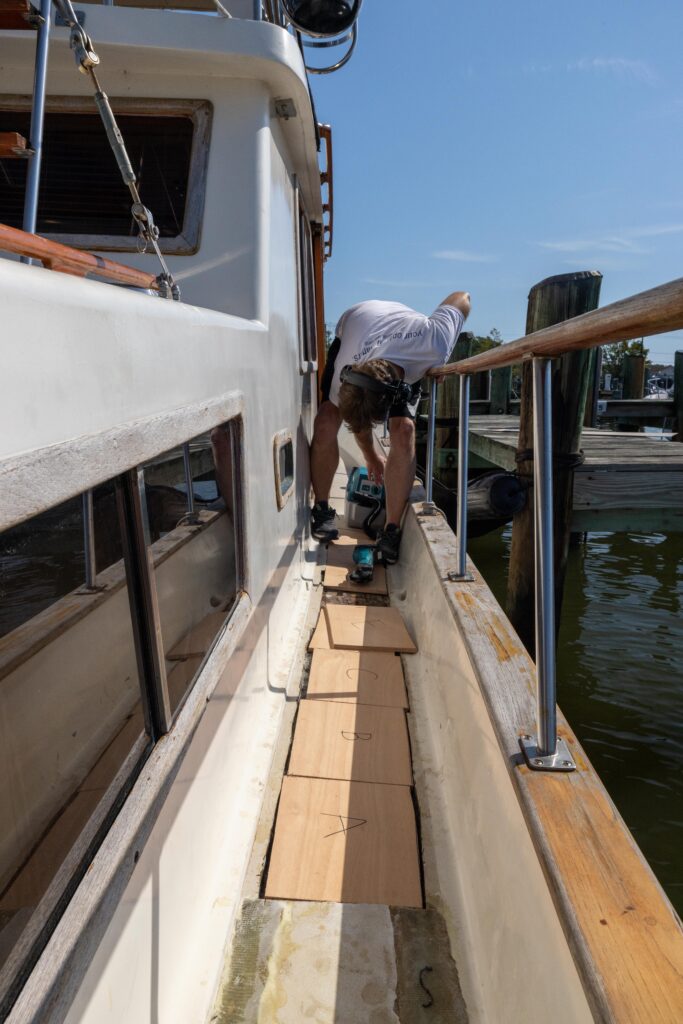 Elliot then cut 1/2 inch marine grade plywood to fit the spaces. Elliot labeled the wood pieces prior to putting them into the boat so he would know which pieces go where.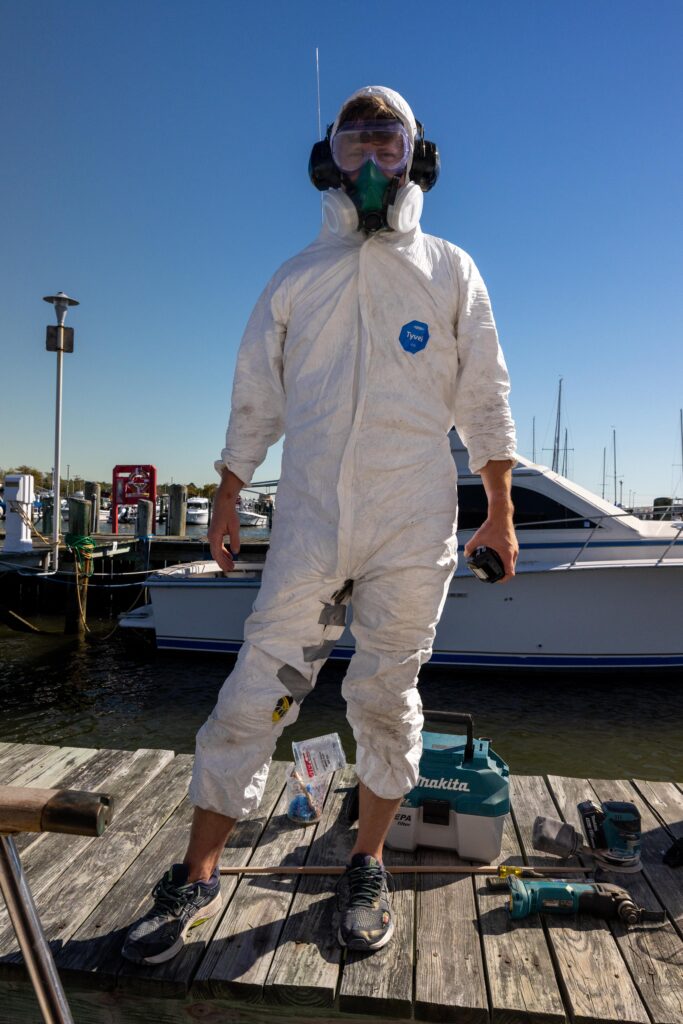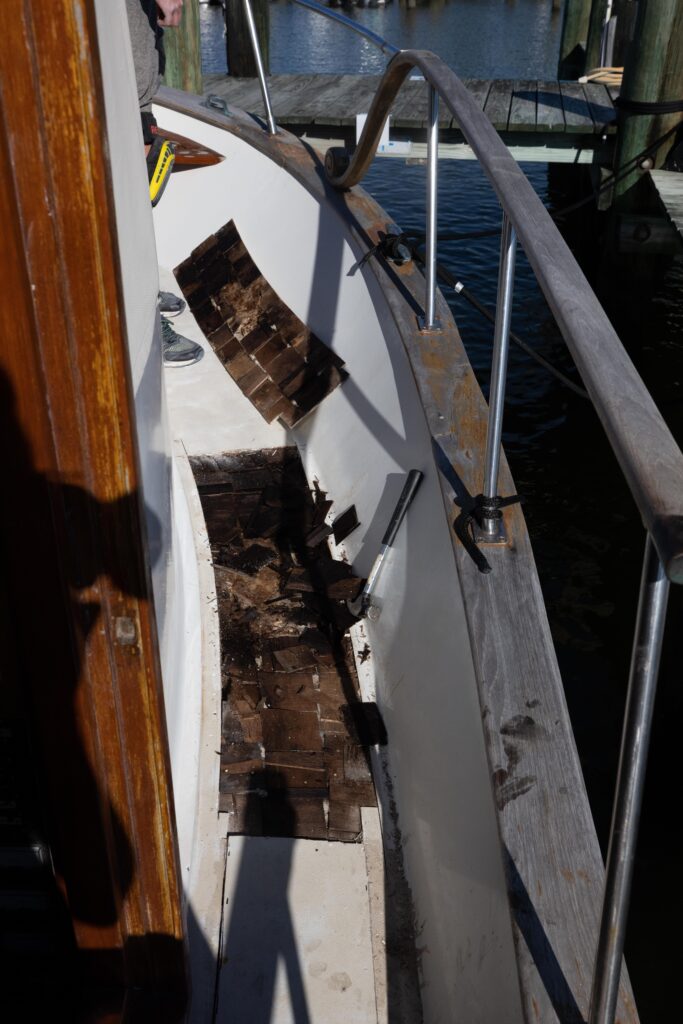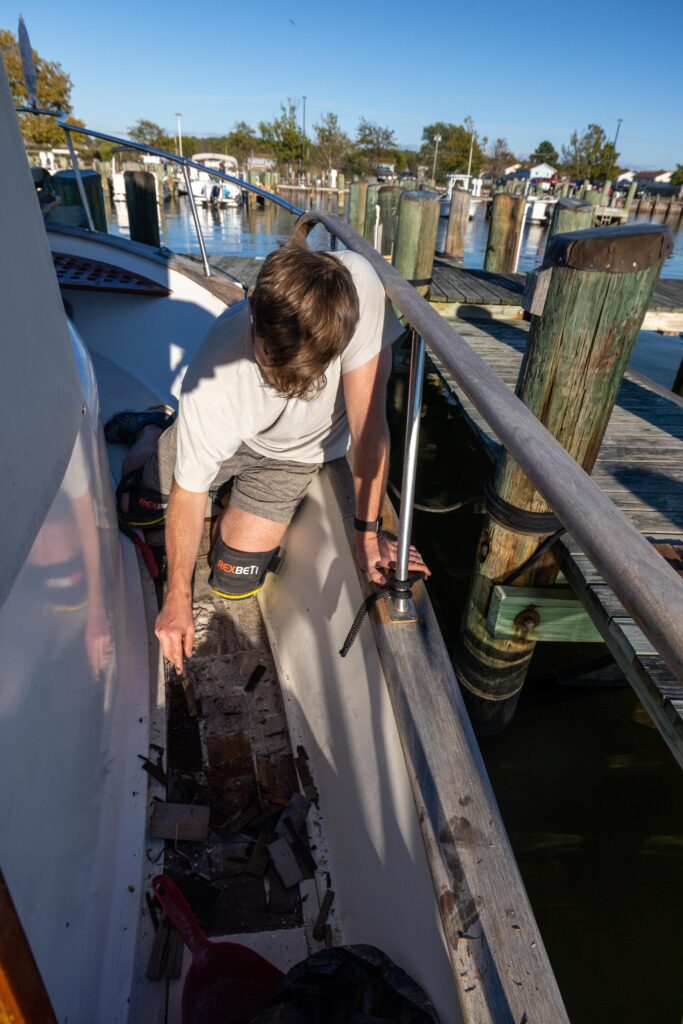 Ollie supervised throughout the entire project. She was very pleased with how the project was coming along although she was a bit disappointed in the amount of daytime walks she was receiving.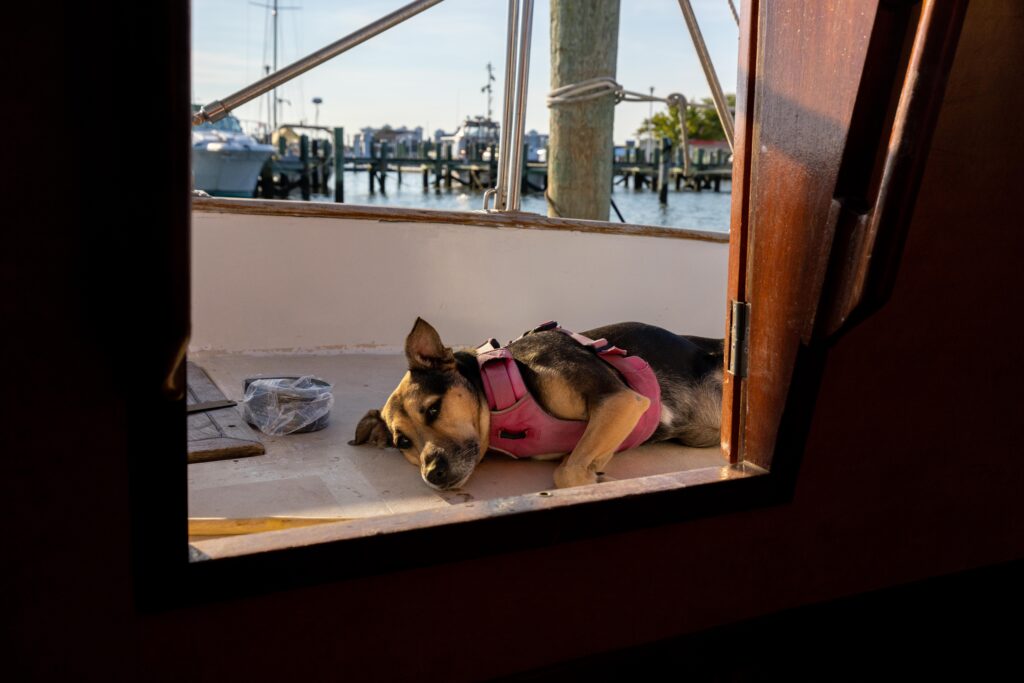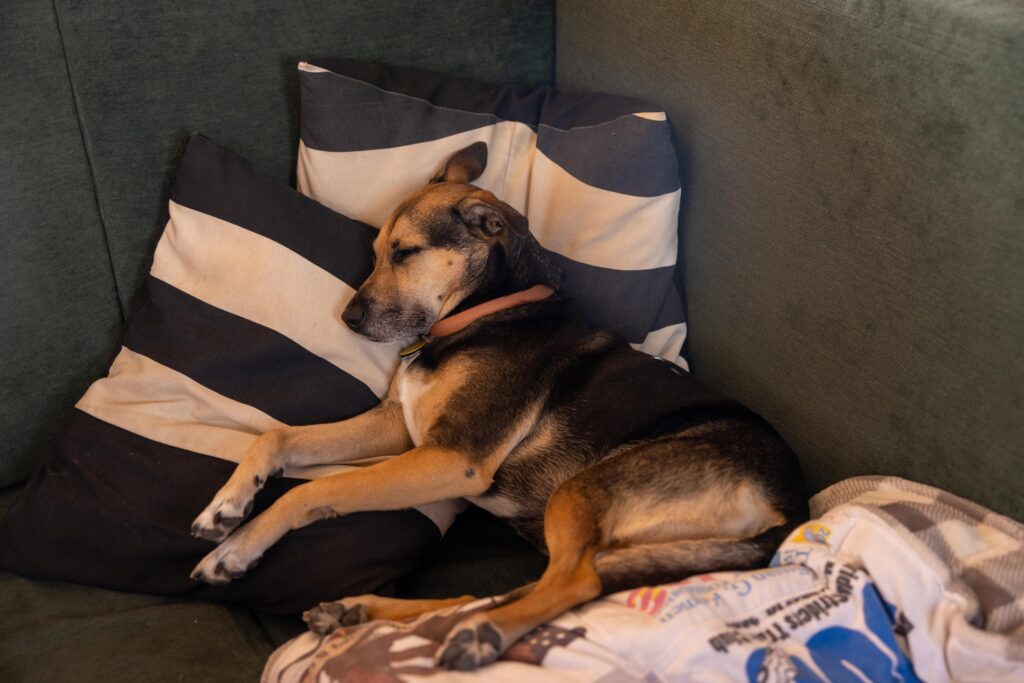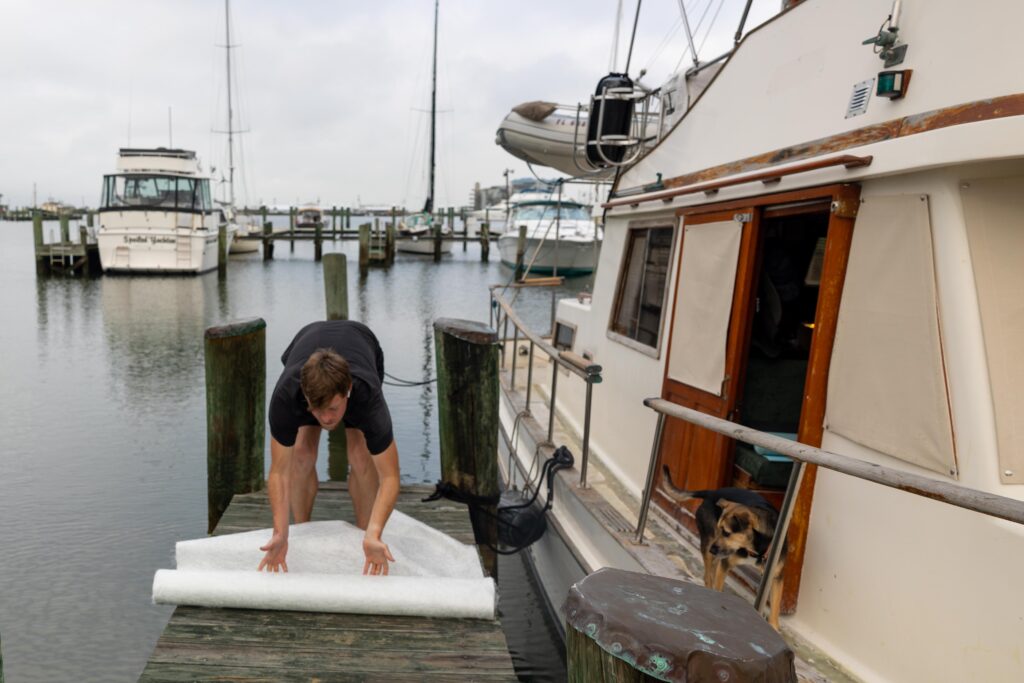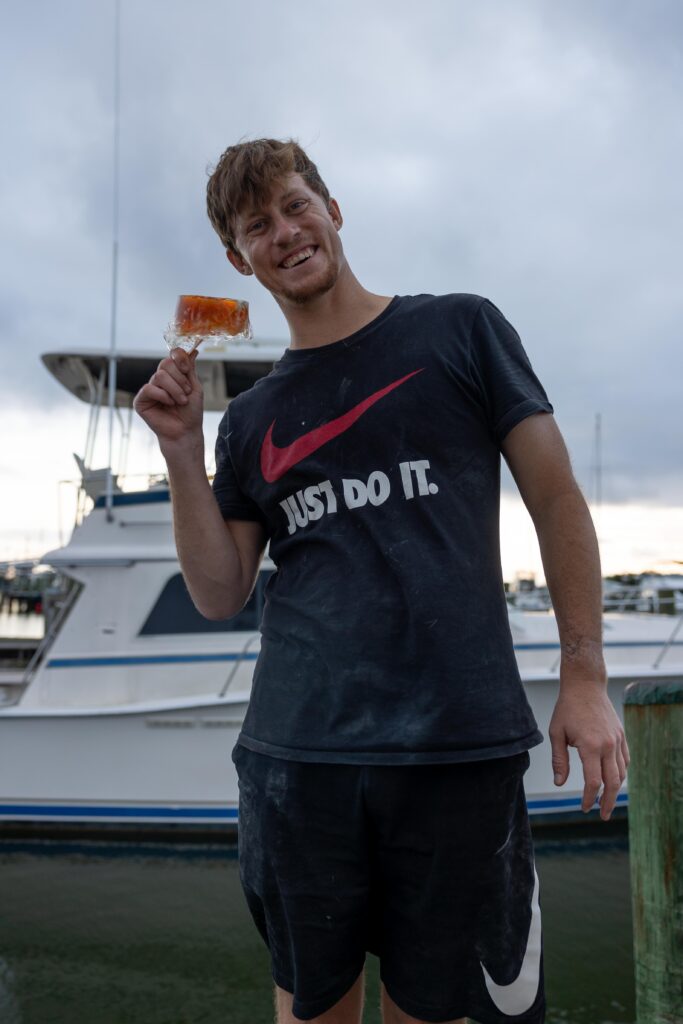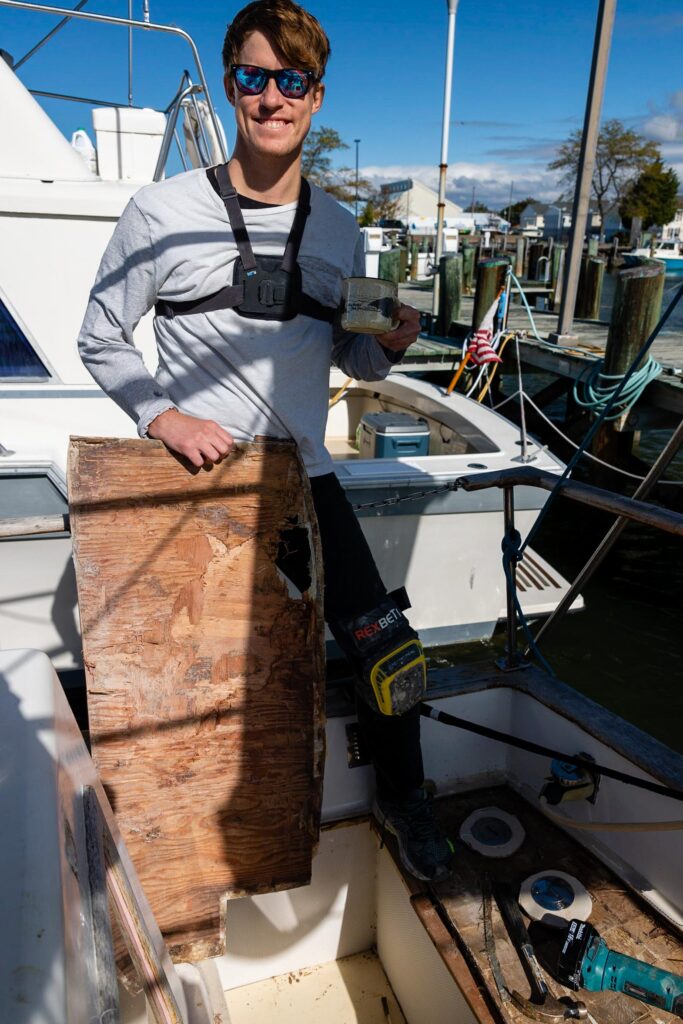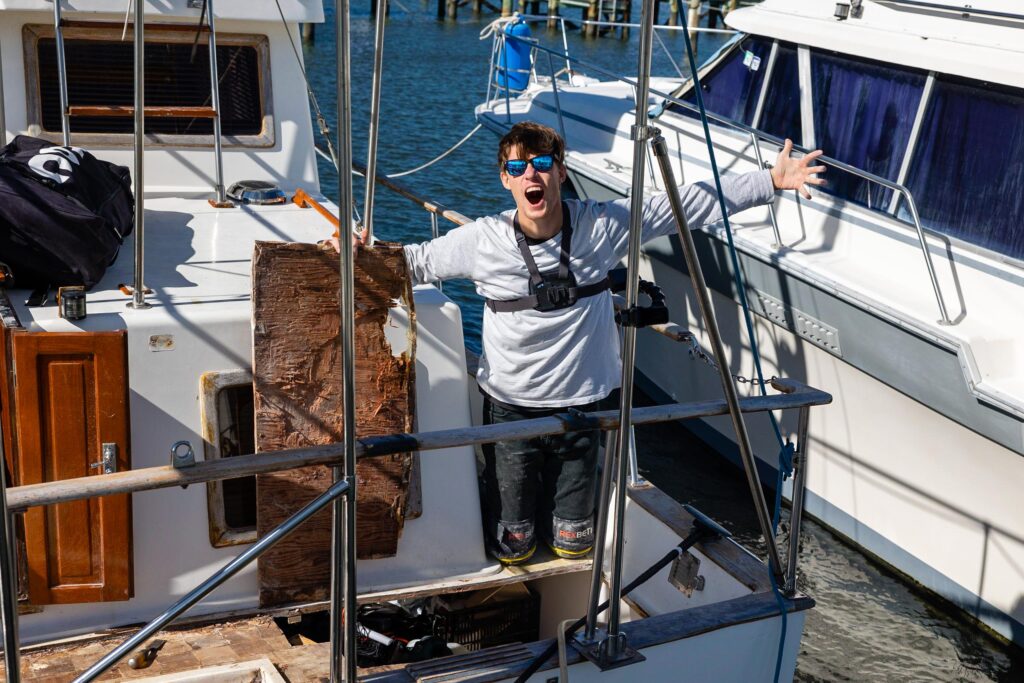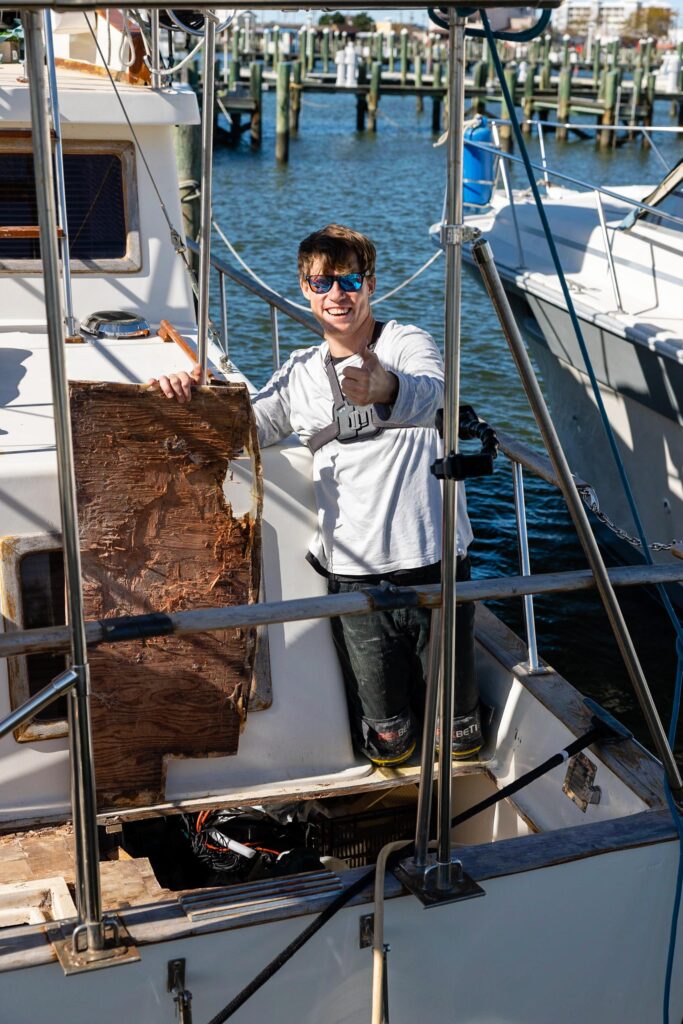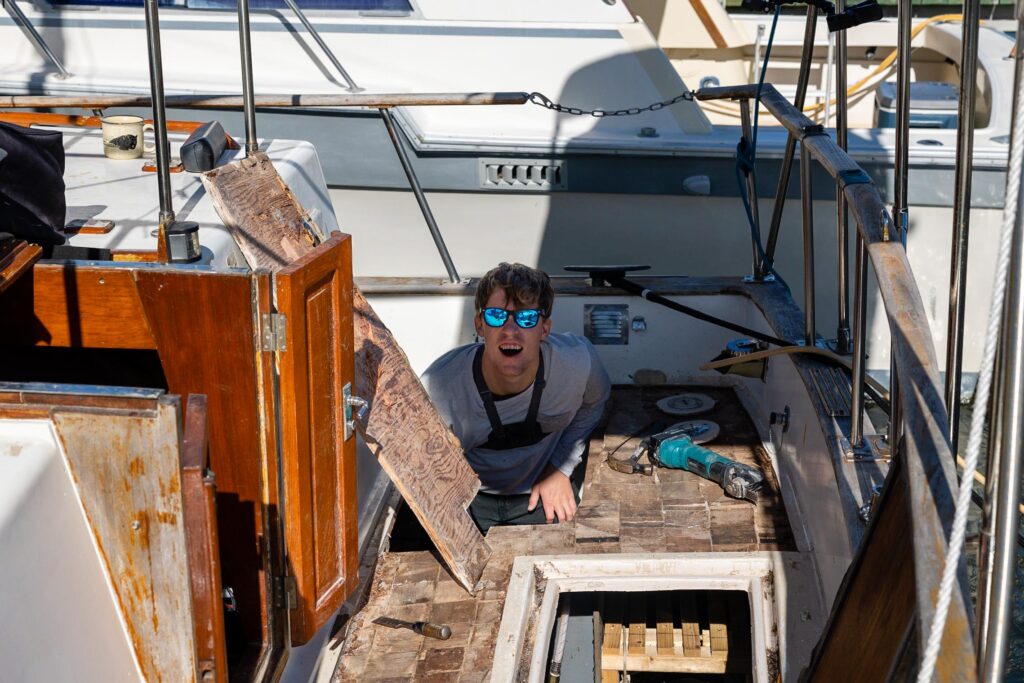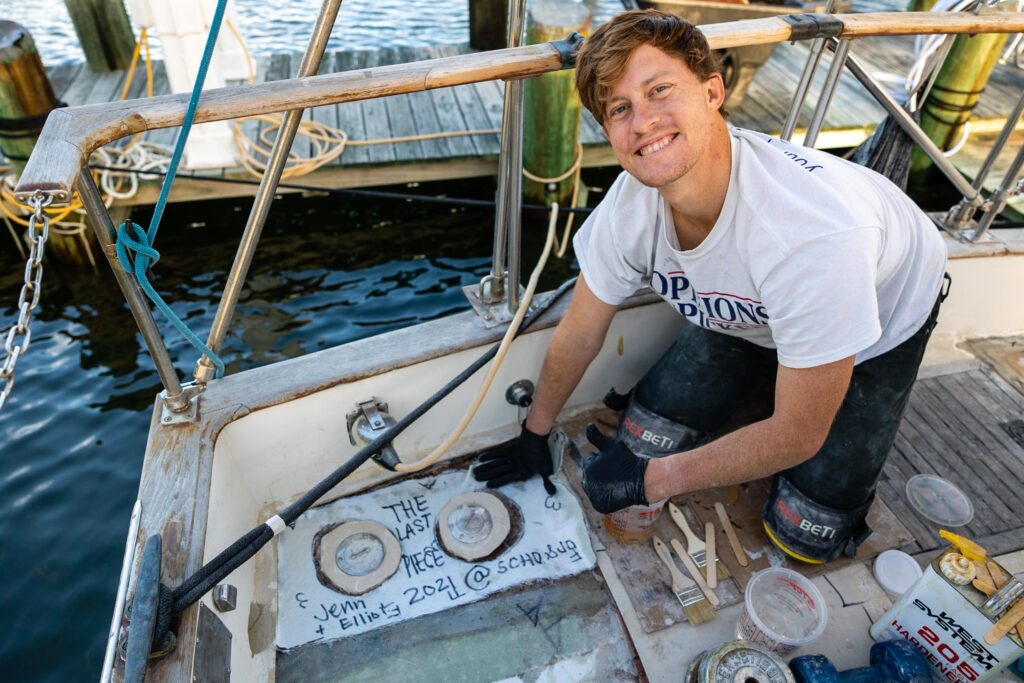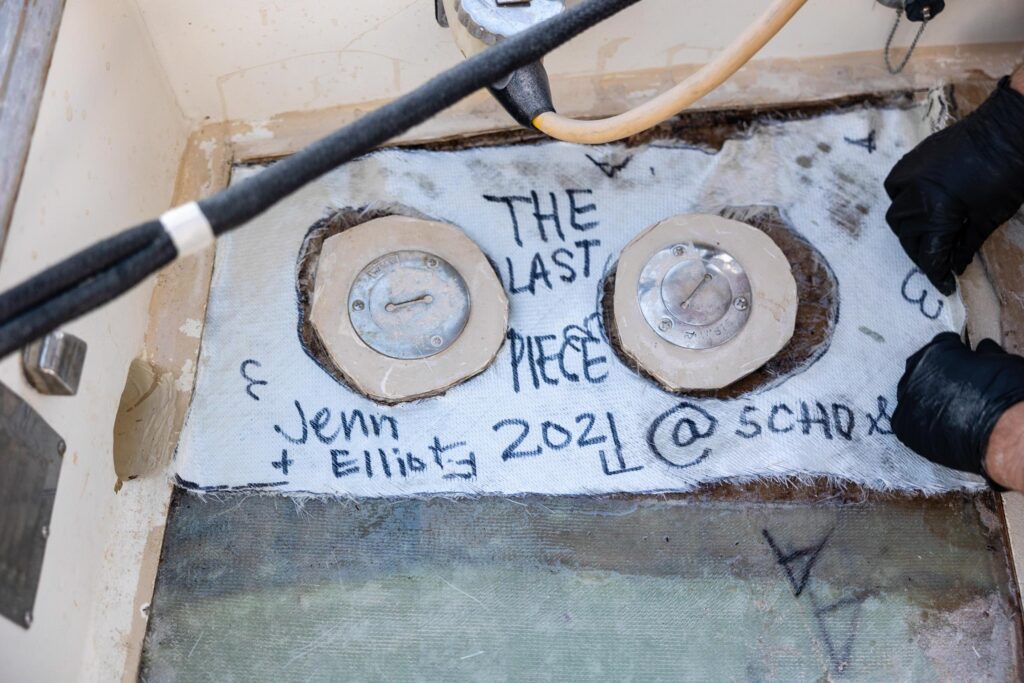 Between Elliot's extensive research prior to starting this project to the problem solving of various challenges as they arose with time and varying weather conditions, Elliot learned an extensive amount about deck replacements. As a result, we created a guide for individuals who are looking to replace their own soft, leaky decks which includes the best tools to use, fast techniques, and many things to watch out for as Elliot had to learn the hard way. Check out the guide here!