Shoals, Elliott Cut, and Docking – The trials from Beaufort to Charleston on the ICW
Cruising from Beaufort, SC to Charleston, SC for a boat that goes an average of 6 knots, is a long cruise! We pulled up our anchor at sunrise so we could maximize our cruise time.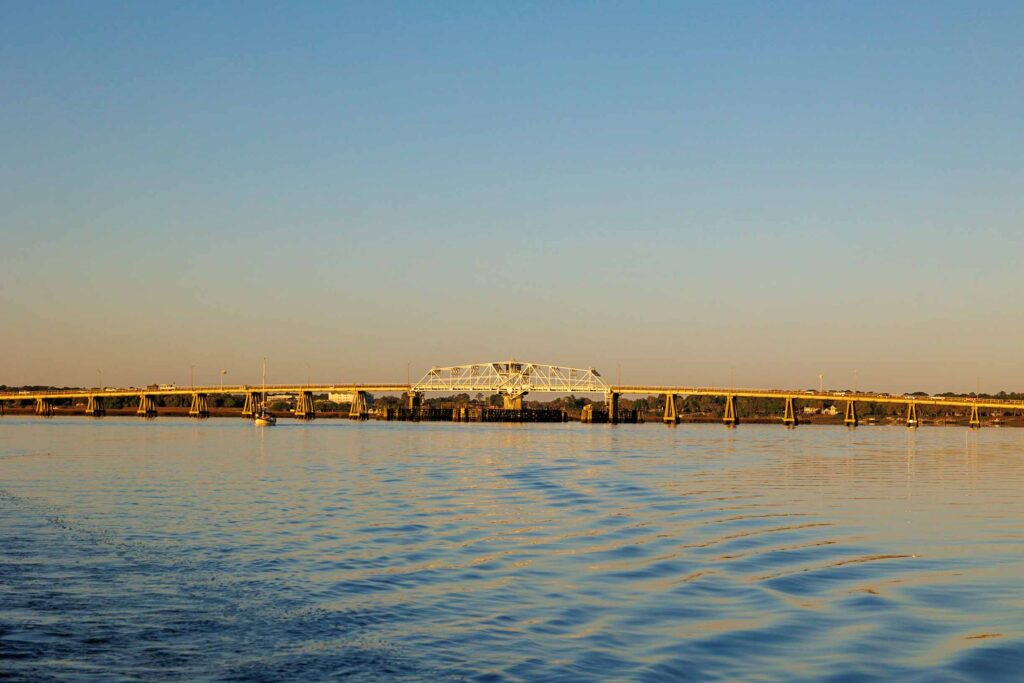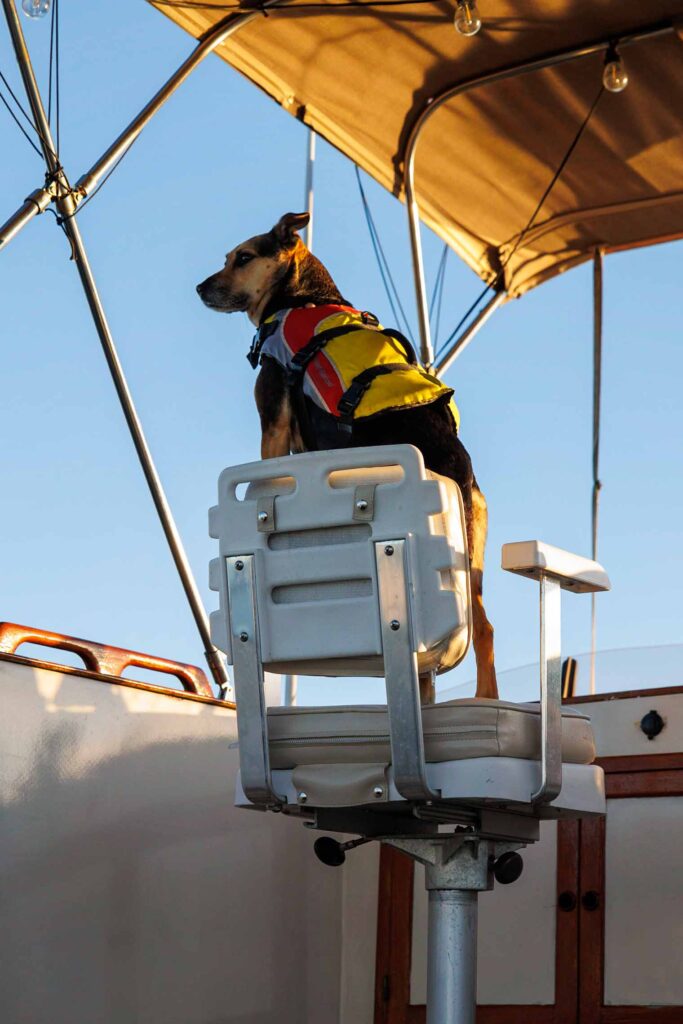 Ollie's favorite seat is wherever Jen is sitting. It doesn't matter if it's our first mate chair on our flybridge or on the captain's seat at our interior helm station. She's always nearby, looking out for the action.