Dinghy Essentials – Everything You Need to Keep In Your Dinghy
After living aboard our 34-foot trawler for two years, anchoring most of the time, and using our dinghy daily to take our dog to shore multiple times a day, we learned what crucial items to keep in our dinghy. In this guide, we go over the must have items to keep in your dinghy!
Note: We use affiliate links which provide us a little kickback each time you use one of our links and make a purchase, without any additional cost to you. We do not recommend products that we don't already love or have heard great things about, so you can trust we're only suggesting great products to you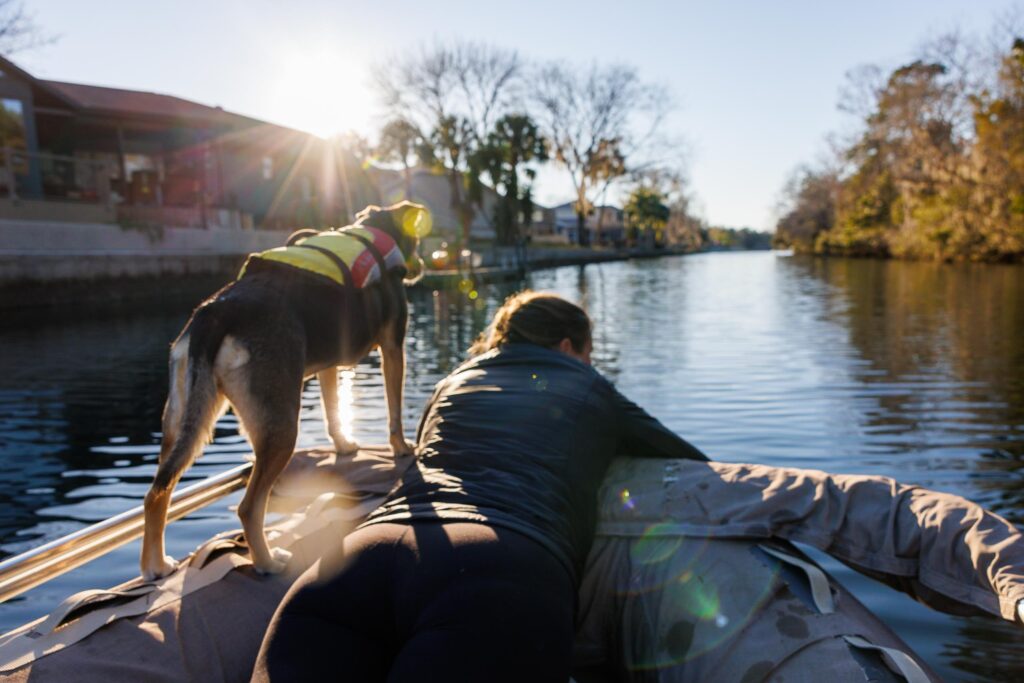 Dinghy Box
We kept a plastic orange box in our dinghy filled with most of the items on this list. Keeping the items organized in a box meant it was easy for us to stay organized and easy to prep the dinghy when we put it in the water. Although our dinghy box came with our boat, here are a few very similar to ours: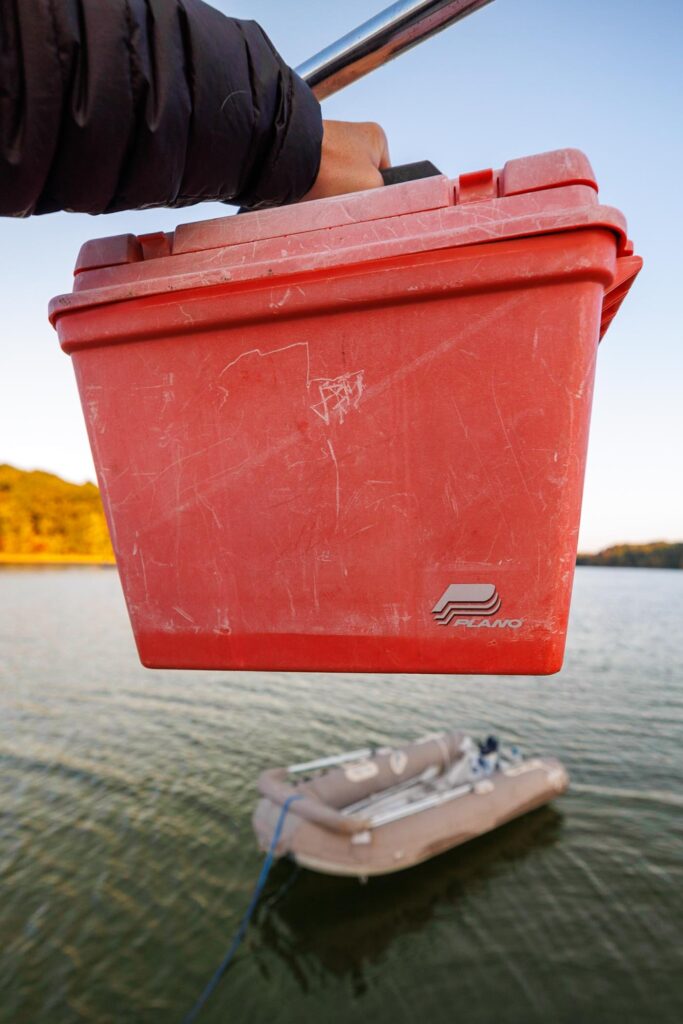 Dinghy Registration
Most states require you to register your dinghy like any other boat. We kept a photocopy of our dinghy registration in a plastic bag in our dinghy box and kept the original document in a safe, dry place on our boat. It's important to have your registration in case you get stopped by the Coast Guard.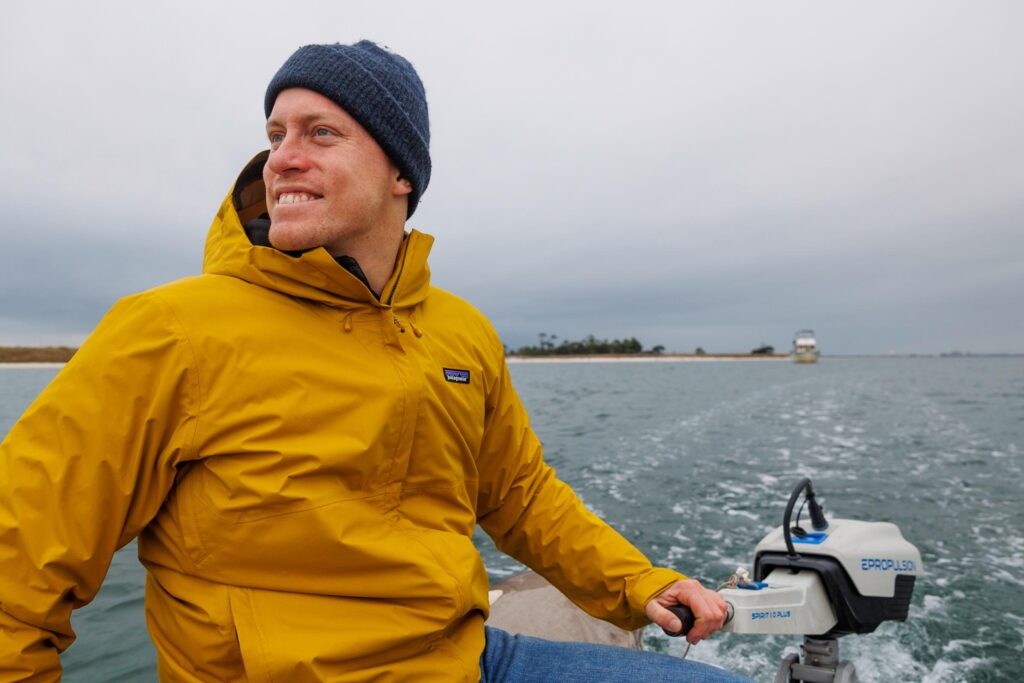 Oars
Many boaters choose a motor or engine for their dinghy, however, it's important to be prepared for when things don't go according to plan. We've had to row our dinghy several times when our old propane gas engine stopped working. Oars are one of those items you hope to never use but are glad to have when the time comes you need them. You can find brands of oars specific to your dinghy, but any oars will do the job: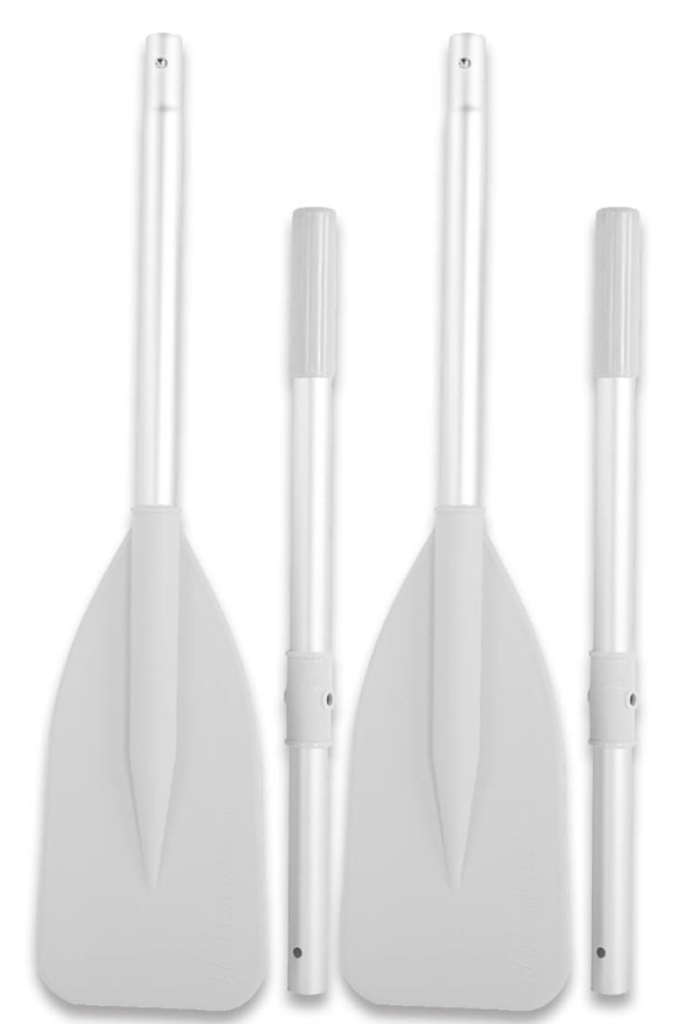 Manual Bilge Pump
Regardless of how water gets into our dinghy, we always kept a manual bilge pump handy to remove the water. Even if your dinghy has an electric bilge pump, it's important to keep a manual pump as a spare. Another option is to use a cut-off plastic bleach or gallon water bottle with the lid screwed on. This option has a built-in handle and is an easy, inexpensive option to keep in your dinghy. Our manual bilge pump was from West Marine, but here are some similar options: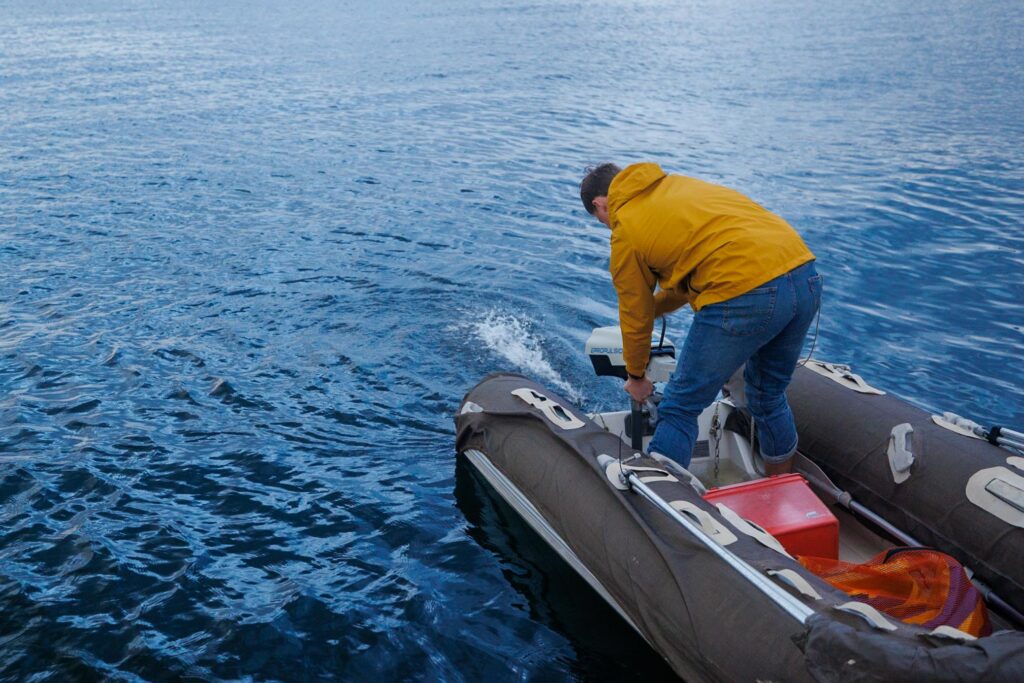 Life Jackets and/or Throwable Life Preservers
As required by the US Coast Guard, we kept 4 Type II or Type III life jackets in our dinghy. These met our USCG requirement to have a throwable, so if you prefer to carry Type V life jackets, you'll need to also carry a Type IV Throwable Device. Our life jackets came with our boat, but here are some highly recommended life jackets: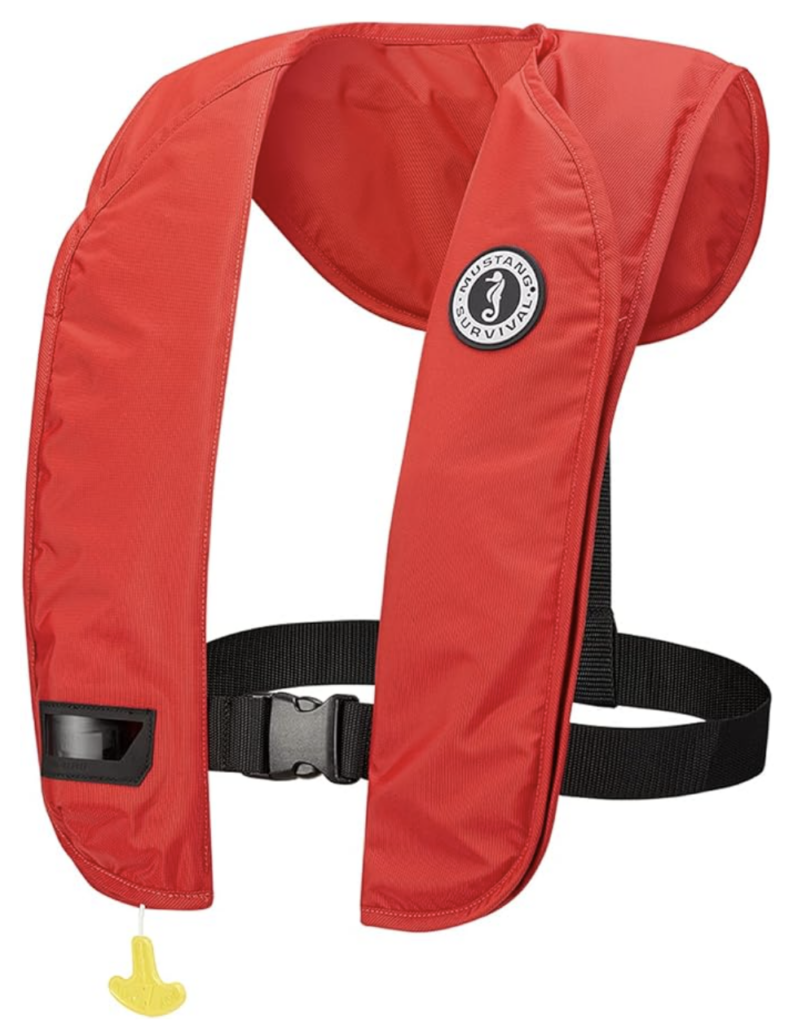 Air Horn, Bell, or Whistle
As per the US Coast Guard rules and regulations, it's important to keep an air horn, whistle, or bell aboard your vessel as a safety measure. We kept our air horn in our dinghy box.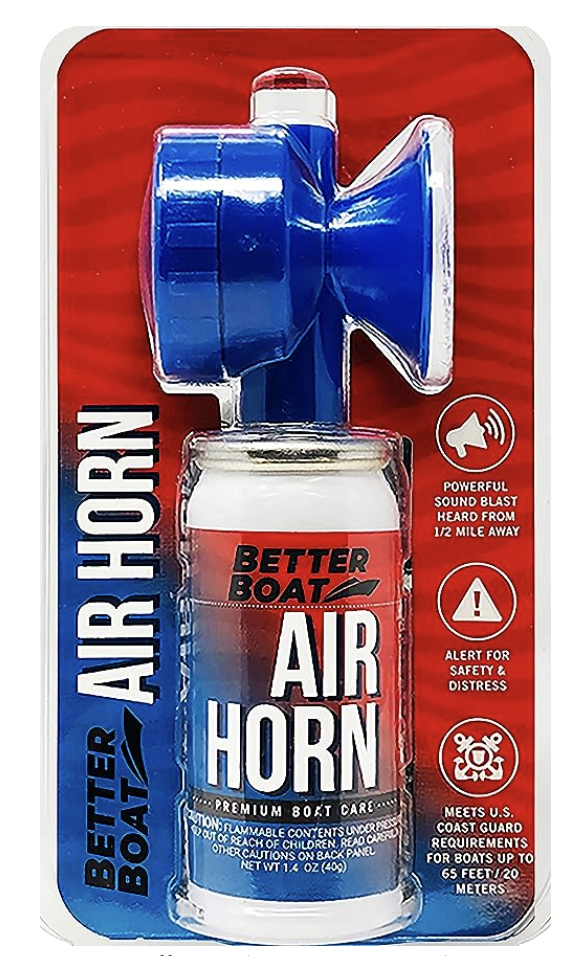 Navigation Lights
The US Coast Guard requires your boat to have navigation lights during sunrise, sunset, and at night. While on the Great Loop, we often cruised early in the morning, which meant we took our dog to shore in the dark or at dawn or dusk. Having navigation lights kept us safe so other boats could see us. We love the Mantus Nav Lights because they're rechargeable with USB-C and solar. They're also easy to clip onto our boat!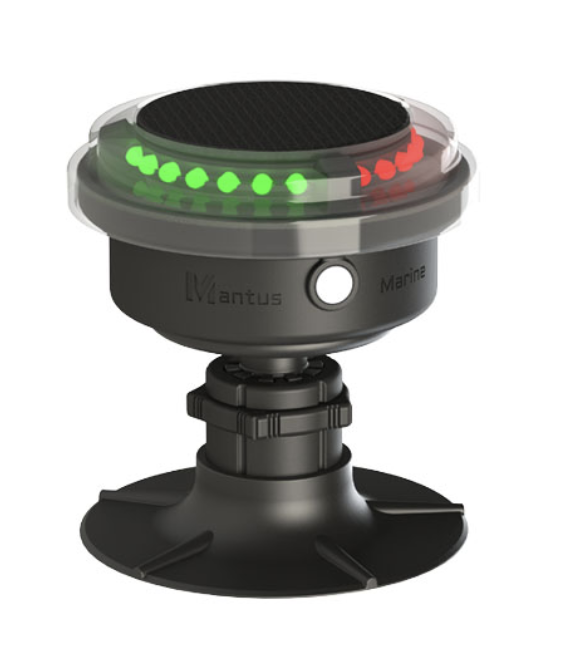 First Aid Kit
A first aid kit is a must! Having the tools needed to bandage a wound is critical when you're out and away from your boat. A first aid kit is like most items on this list, you hope to never need them but are glad when you do! While we were in the Benjamin Islands in the North Channel, Jen cut her knee while getting out of the dinghy onto some slippery rock. Having the tools needed to bandage the cut would have made for a lot less of a hassle.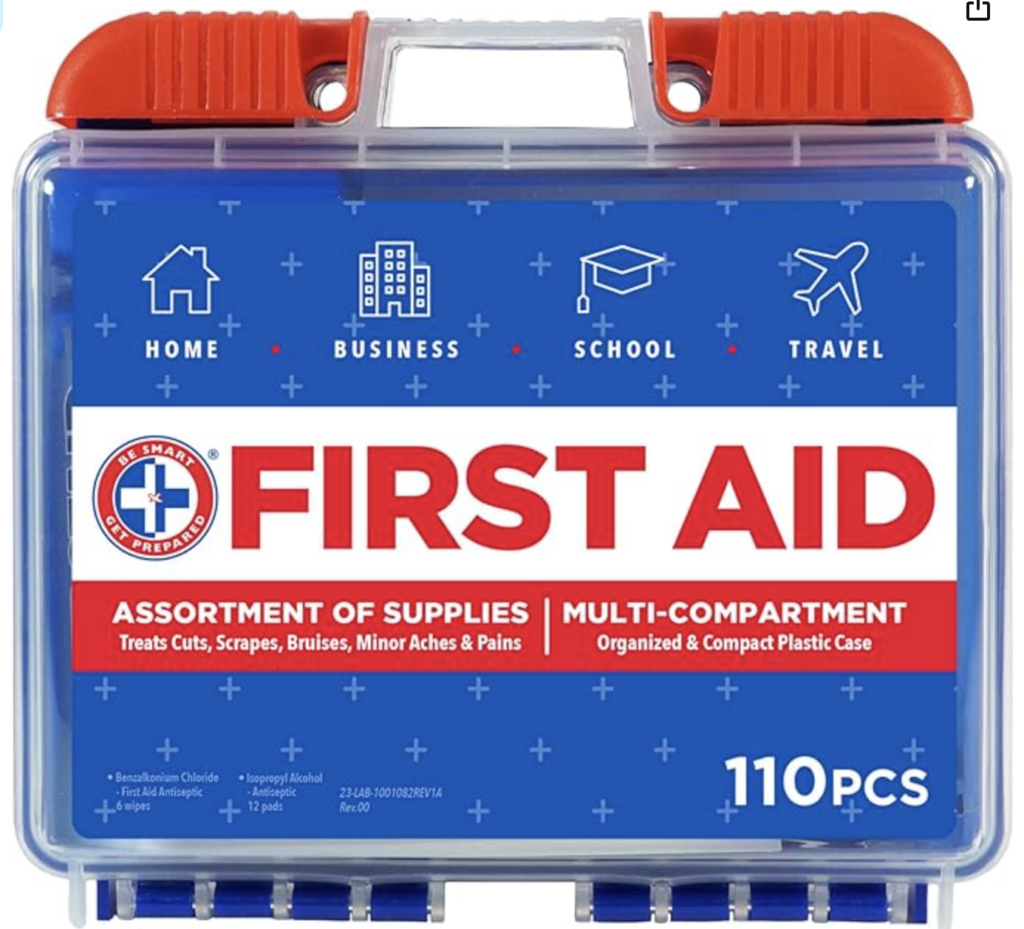 Stainless Steel Combination Lock and Cord
Having the ability to lock your dinghy when going to shore at a public boat ramp or dock is important to deter theft. Most places we visited by boat were safe and although we didn't feel that anyone would take our dinghy, we consistently used our lock just in case. We threaded the steel cord through a handle, our motor and battery, and locked it to the metal pieces at the aft of the dinghy. Although we used a combination lock and vinyl-coated steel cord, this combination lock is similar and means you can't drop the combination lock into the water as we risked at times: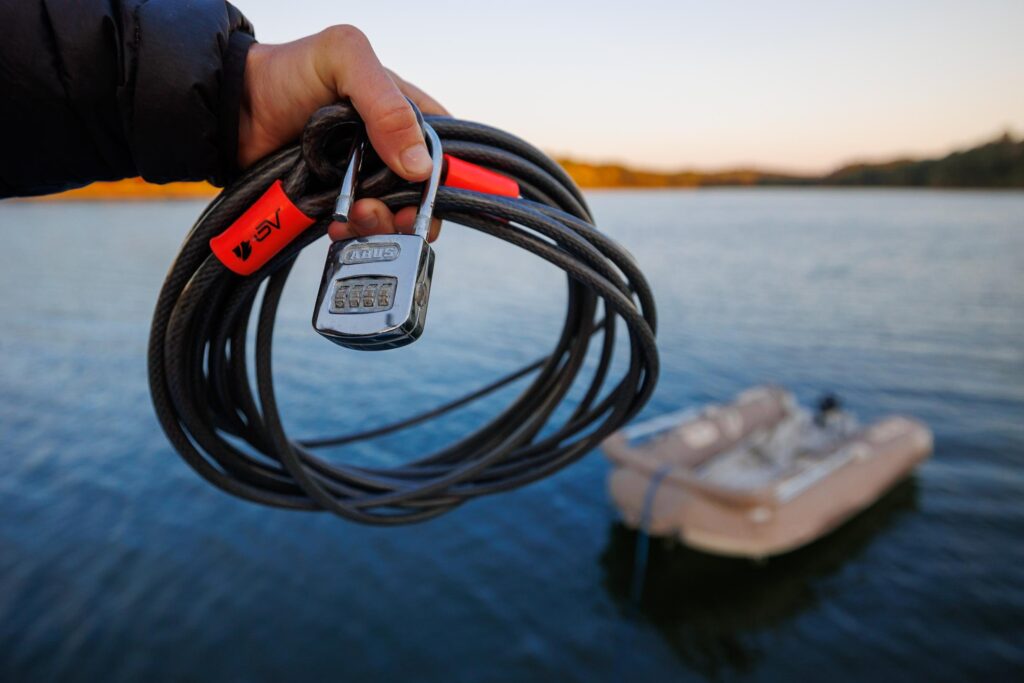 Portable VHF Radio
Every time Elliot took our dog Ollie to shore, he carried a portable VHF Radio with him in case of emergency. Some areas of the loop had limited cell service, so having a portable VHF radio meant we could always communicate in case of an emergency.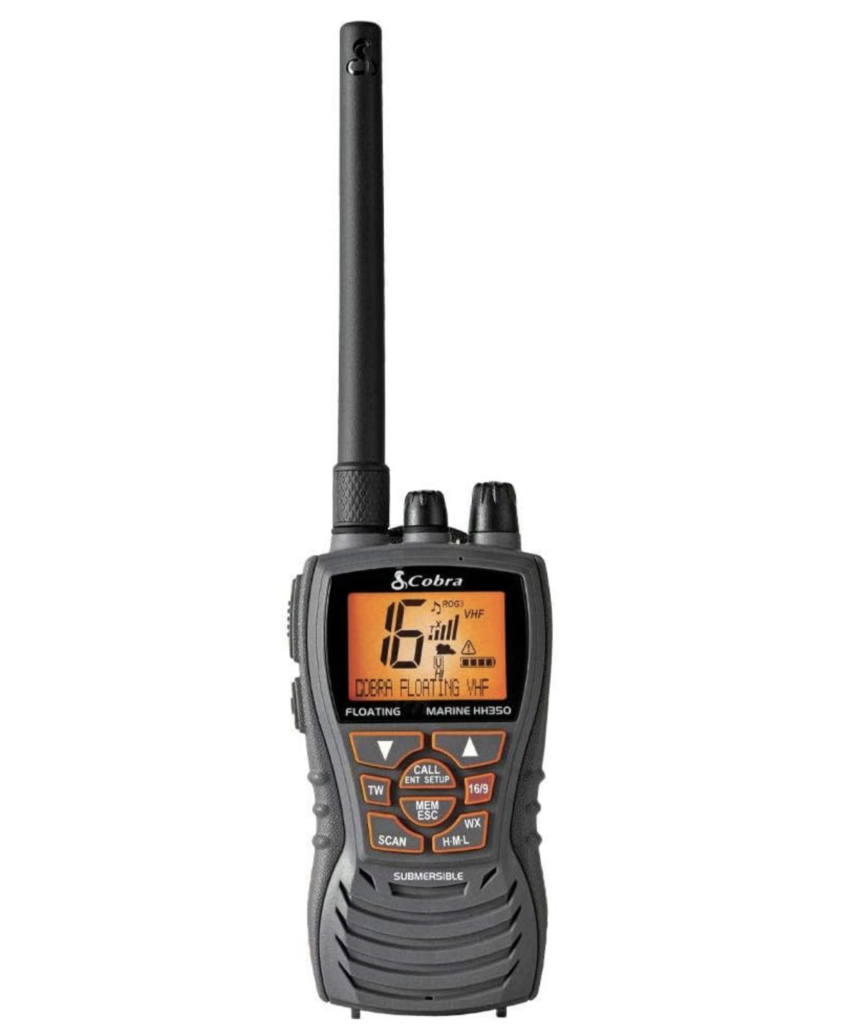 Patch kit (if you have an inflatable dinghy)
If you have an inflatable dinghy, having a patch kit is essential. Like most items on this list, we hope we'll never need to use the patch kit, but are glad we have it when needed. We kept this kit in our dinghy box.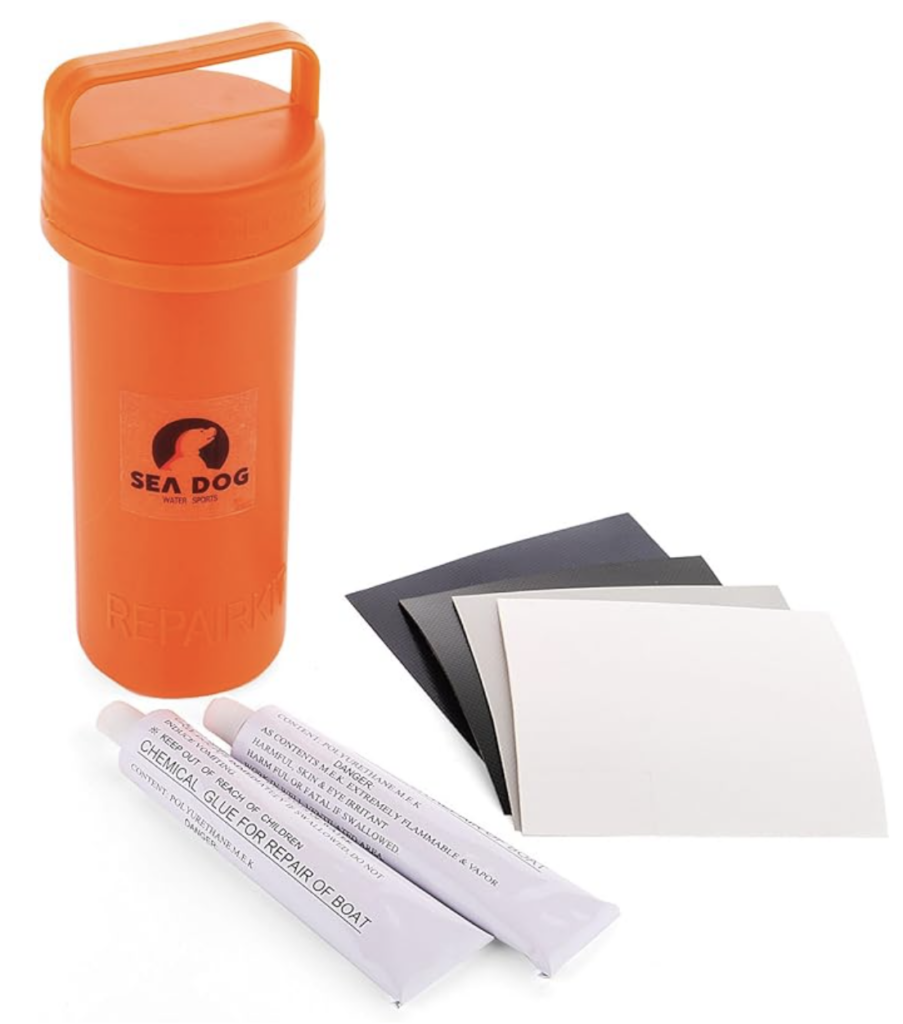 Air pump (if you have an inflatable dinghy)
Throughout the past two years on our boat, we used our air pump at least once a month. The air pump was a crucial piece of gear to keep in our dinghy. Make sure your air pump has an HR adapter for the dinghy air valve.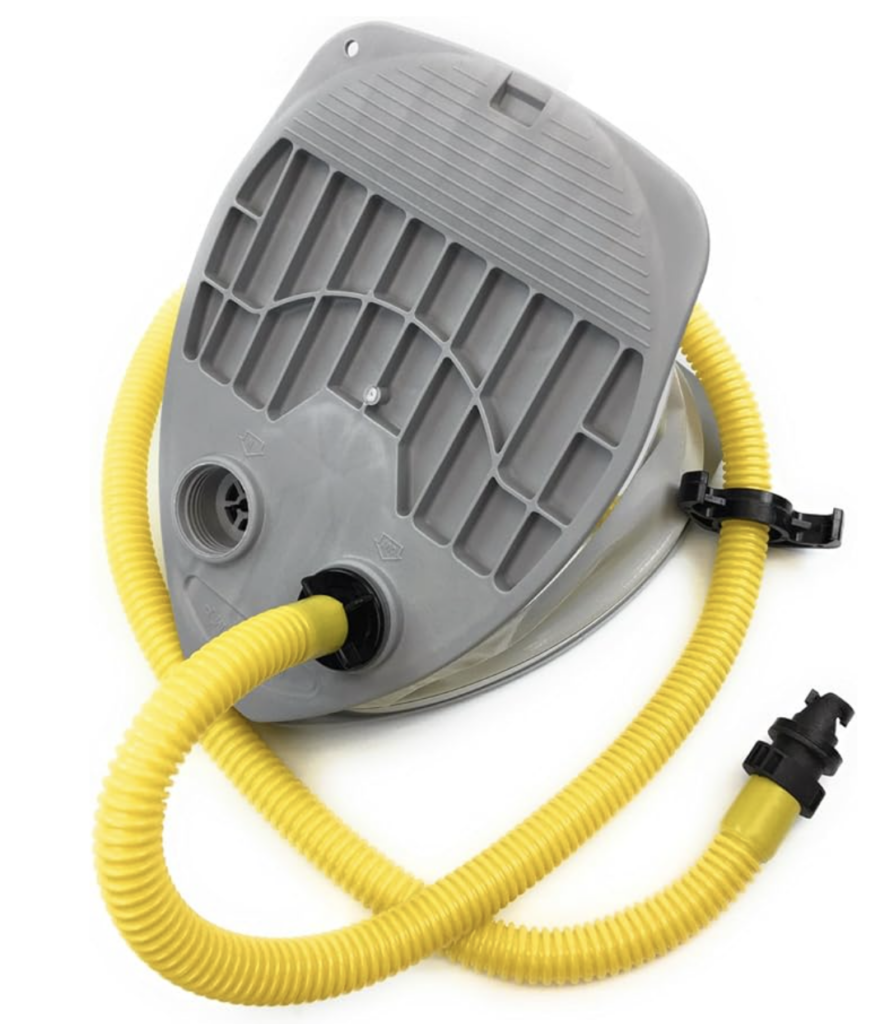 Dinghy Anchor
We are loyal customers to Mantus Marine after having waited out several storms on anchor with our 65lb M1 Anchor. It only makes sense to have another M1 Mantus for our dinghy. We used our dinghy anchor during beach landings. It's important to throw our anchor onto land to prepare for changing tides. We highly recommend the Mantus Dinghy Anchor!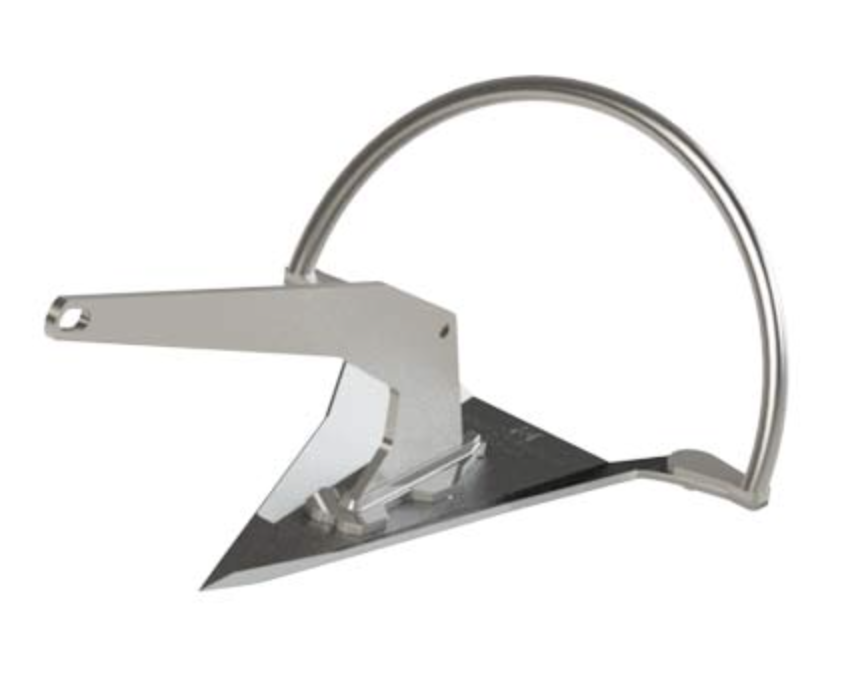 Reef Safe, Waterproof Sunscreen
Being on the water means we're getting twice as much UV exposure as it reflects off the water. Applying sunscreen was part of our daily routine while living aboard. We made sure to use mineral sunscreen with zinc oxide (instead of chemical-based sunscreen) and reef-safe sunscreen.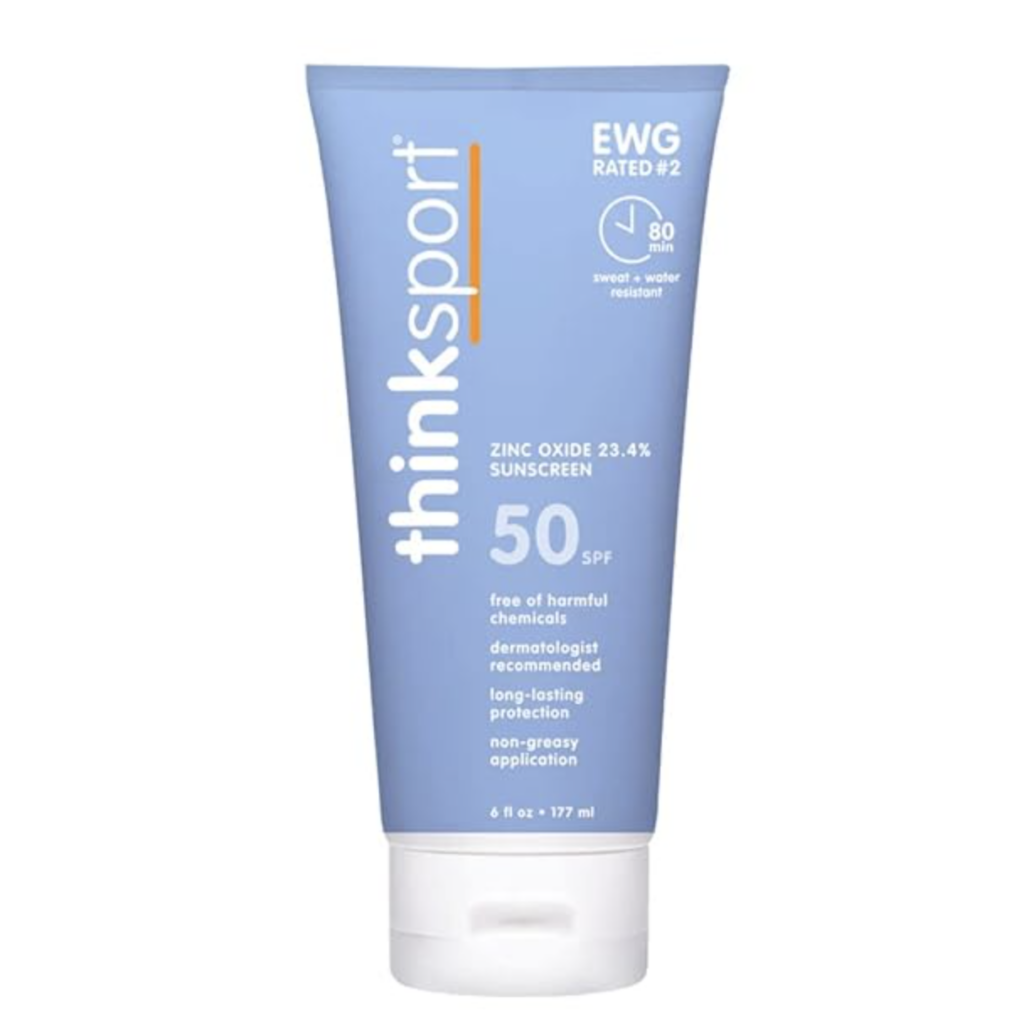 Dog Bags (if you have a dog)
One of the worst things when taking our dog to shore was getting to shore only to realize we didn't have any dog bags. One of us would stay with Ollie on shore while the other person has to go back to the boat to get dog bags. This quickly lead to keeping a stash of dog bags in our dinghy box.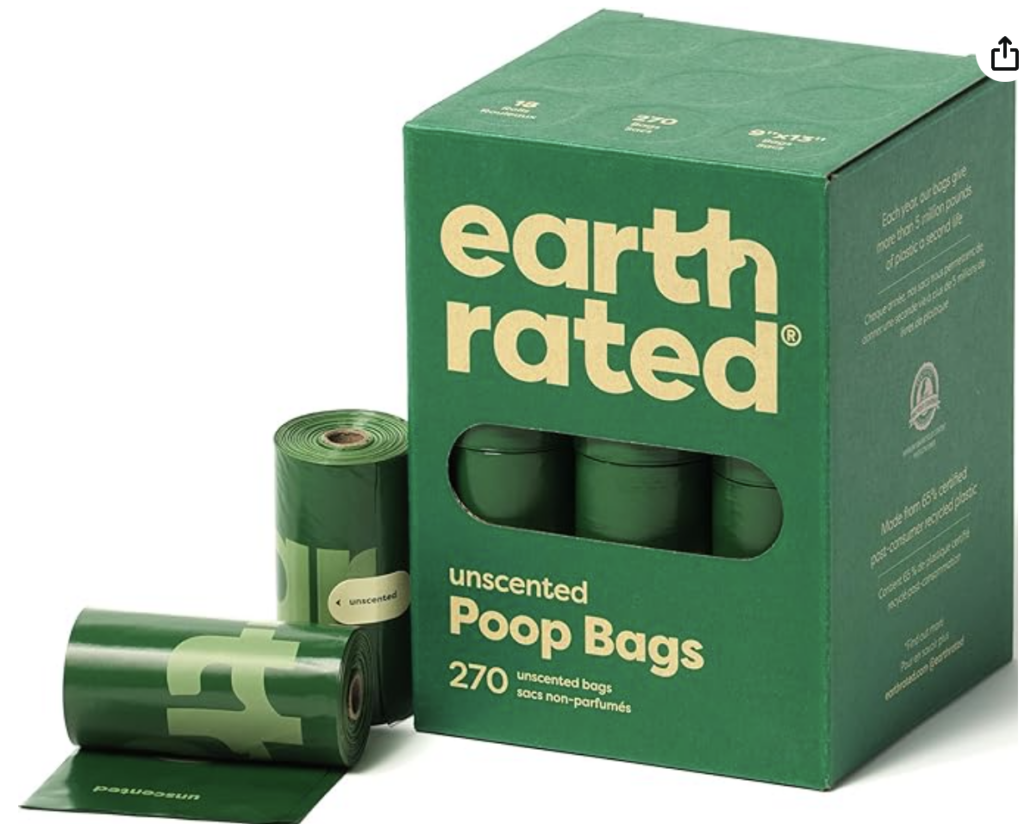 Boat Cards (extra)
Often times we might run into boaters as we were taking our dinghy to shore. A common practice amongst boaters is to share boat cards. We kept some boat cards in our dinghy box to share our contact information with boaters we met in case we ever meet again.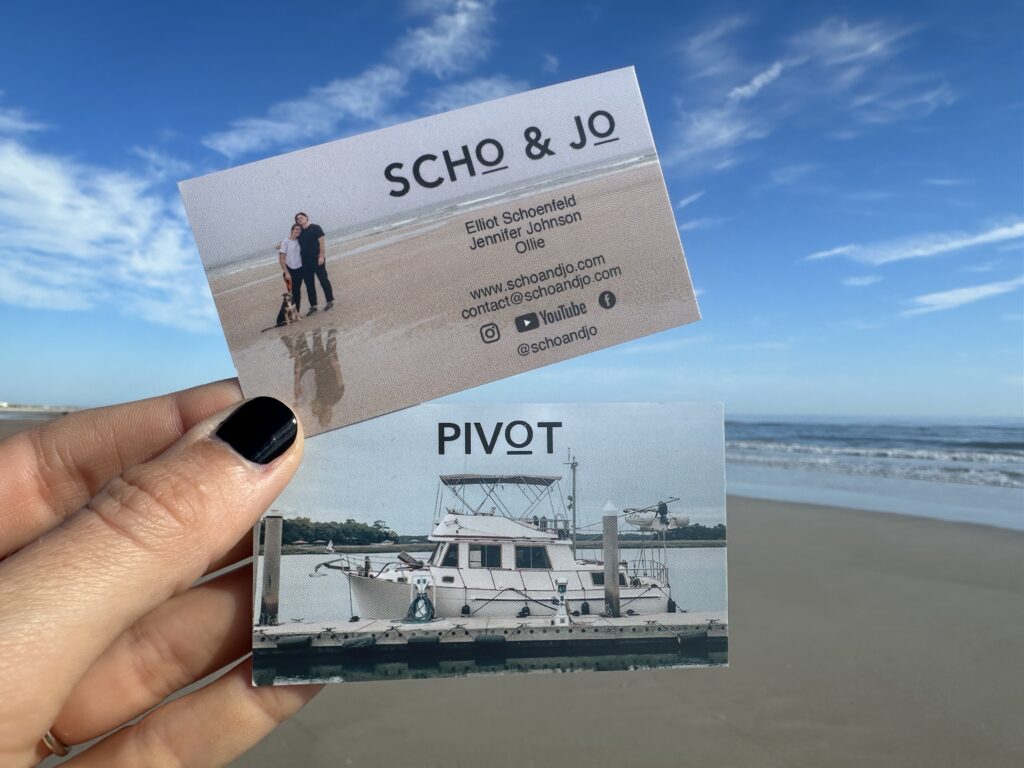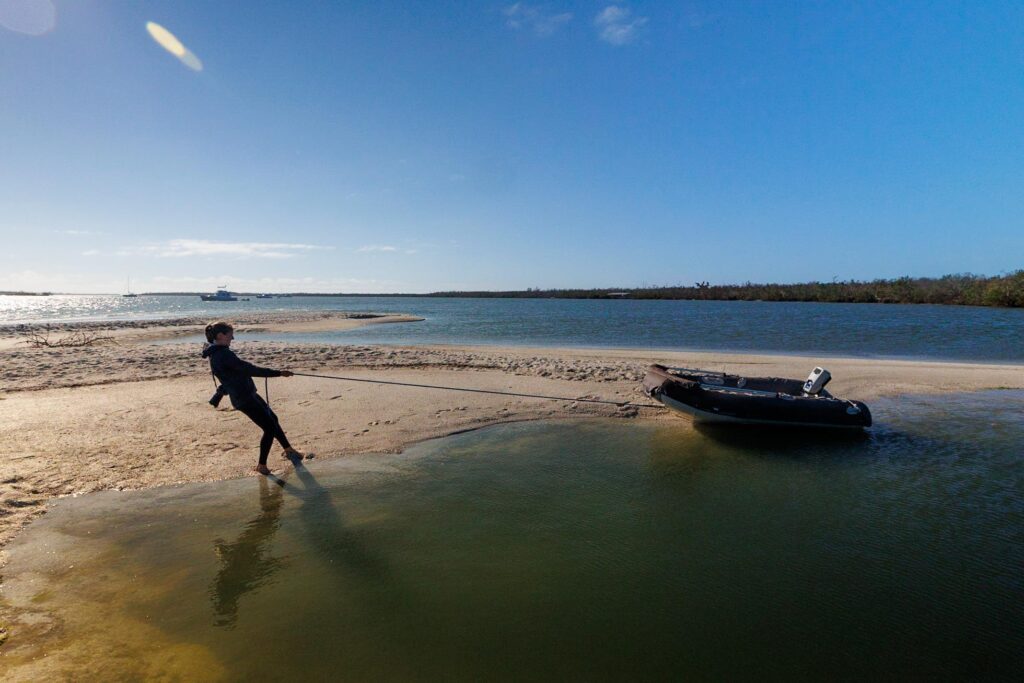 We hope this post provided you with some insightful information on dinghy essentials and the must-have items we kept in our dinghy. Share this post with a friend if you think someone else might find this information useful. The ups, downs, and everything in between, we share it all. If you like what you see, there are lots of ways to show your support and say thanks!
Comments
This comment is unrelated to your dinghy list but I can't figure out where else to write to you. We love your vlogs – in particular the music you play. Can you put together some downloadable playlists of the cruising tunes (perhaps create CDs that you can sell in your shop)? We play music a lot while cruising and sometimes we find ourselves dancing like you guys do on Pivot. But we are needing some new tunes and yours are perfect!